We decided to visit the Brunel Museum today. It's in Rotherhithe, traditionally not the nicest area in London, but it's now really pleasant and quiet. The museum is a short walk from Rotherhithe station:

This is the entrance shaft for the Thames Tunnel, the first tunnel dug under a navigable waterway in the world. The tunnel was originally designed for horse and carts. Later it was used for the Underground, and today it's used for Overground trains:

Inside the adjacent house, there is a small gallery with a documentary about Brunel and various models and displays relating to the tunnel construction.

The Grand Entrance Hall (inside the entrance shaft) was made accessible in 2016 and is now used as a 'performance space':

There are various benches outside based on some of Brunel's more famous bridges: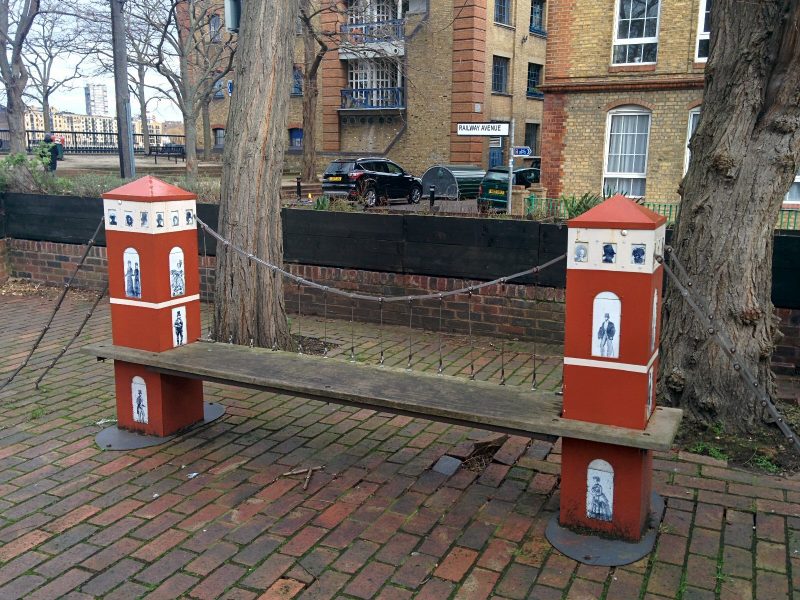 An interesting small museum.