After a couple of days, Rolo seems to have settled down to life with us.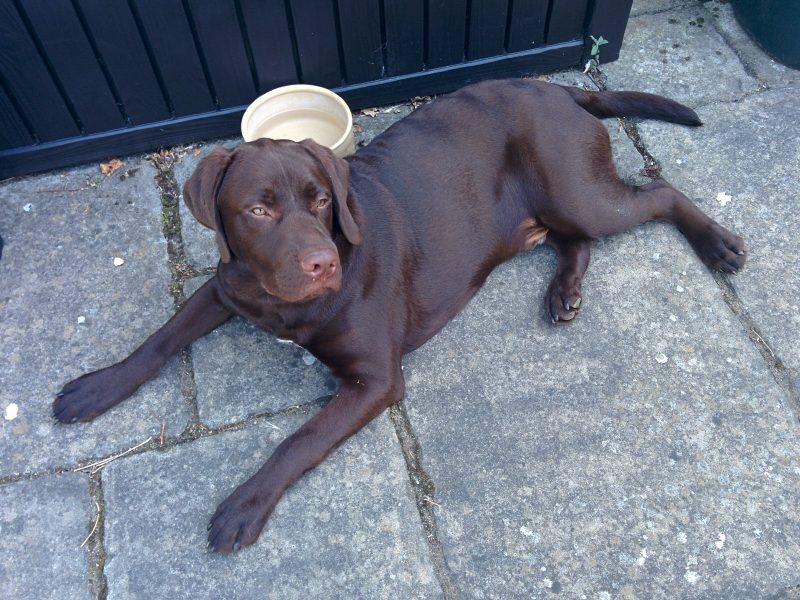 He's a lovely dog; walks well on the lead (and only pulls if he wants to investigate another dog or human) and is very sociable with other dogs, even if that sociability is not reciprocated.
He is happy to sleep in his cage overnight, and appeared to be OK after we left him for a few hours on his own yesterday.
However, there are always downsides with such a young dog. Almost everything small in the house has had to be moved out of reach (and being a big dog, that reach can be far!). He can also get a bit over-excited at times, and it can be a struggle to calm him down again. But we survive…