Cosmo has turned out to be a very easy dog to look after. He walks off the lead (though a bit prone to investigate gardens) and is perfect with other dogs.
He slept in his bed all night – this was a bonus as we were told he preferred to sleep in his owners bed.
We met three other black Labrador dogs in the park; one of their owners is known for giving out treats, so Cosmo joined in…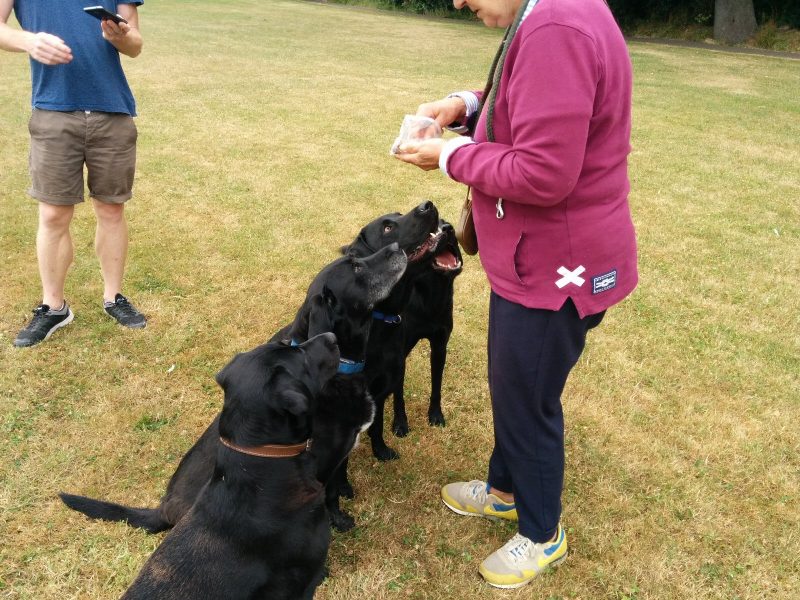 Cosmo is the second dog from the right!