While I had a subscription to Gardener's World Magazine, I sent off for some mini plug plants, which only cost the postage.  They arrived in what looked like an impossibly small package, but inside were 30 tiny plants in 30 tiny pots.
They were quite damp and seemed to be happy, but I thought it best to up-pot them pretty quickly.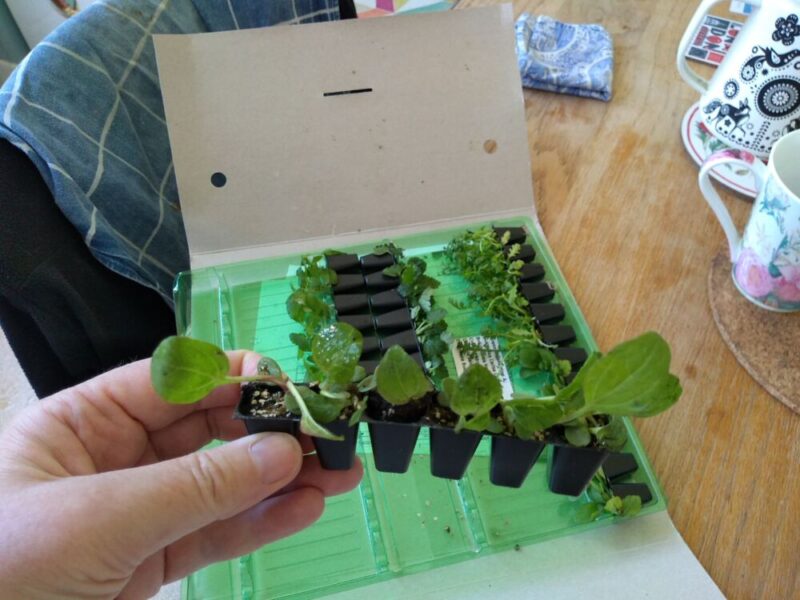 It turned out that some of the tiny pots actually held more than one seedling, but I put each pot's worth into one of my home made paper pots.
Now I am left with 30 tiny plant pots.  Can I find another use for them, so they are not single-use plastic?