2nd try…
We took a tram to the nearest railway station :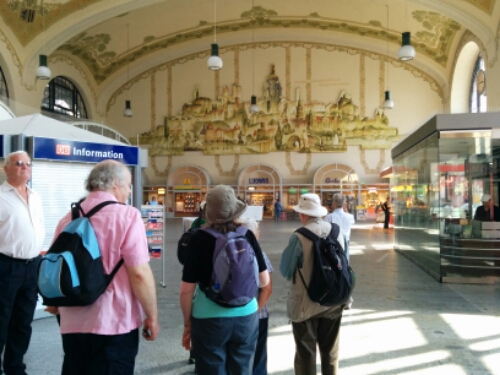 Then a double decker train for a short journey outside Dresden, then a narrow gauge steam train from the days of the communist era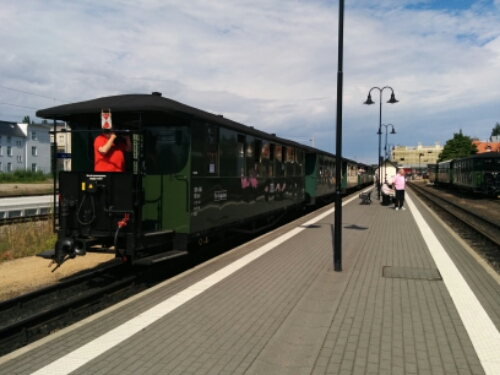 to Moritzburg.
We then walked to Moritzburg Schloss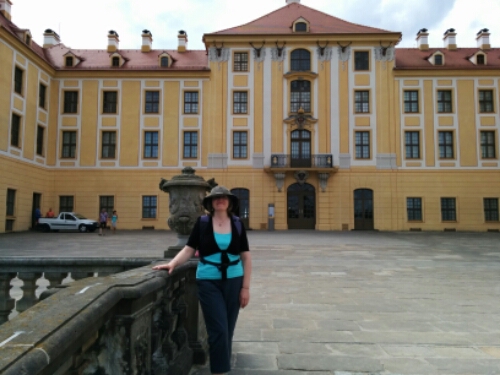 Had an amble around the lake, then a very pleasant beer


then walked back to the train. We sat in an open carriage this time – parts of the route run along side the road…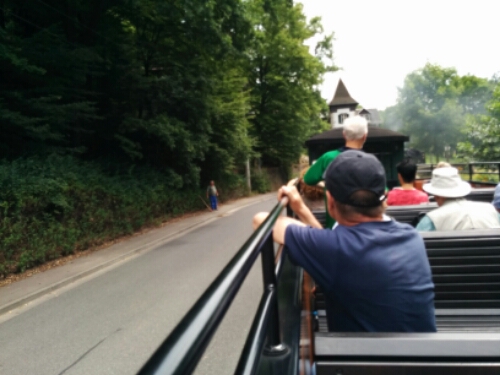 Then another train back to Dresden, and a tram back to the hotel.