The morning was spent refreshing supplies in Settle.
Meanwhile, Barney and I explored the river flowing alongside Settle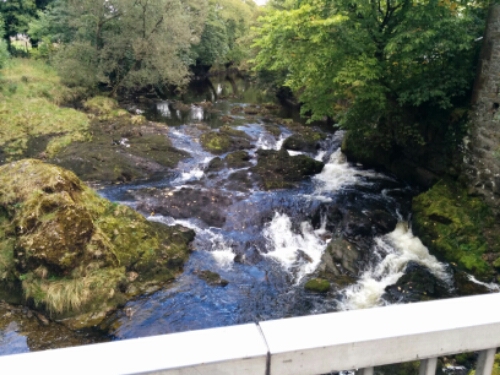 We then walked up the hill to a geocache in Upper Settle – this, together with a local art display, was in an old telephone box

This was a lovely peaceful area of the town.
Time for lunch, so we headed to the Craven Heifer pub in Stainforth. It's recently changed hands, and has been nicely redecorated.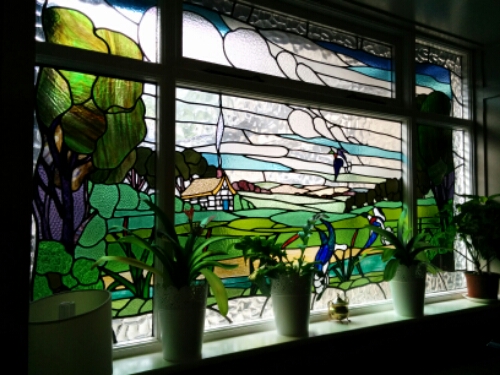 The beer and food was excellent – worth another visit.
After lunch, we walked to another cache – by some stepping stones in the village.
After lunch, Gemma and I walked back to Horton via Churn Milk Holes and the lower slopes of Pen-y-ghent