It was our 'free' day today, and such nice weather that we decided to hire some bikes and cycle down the Canal du Midi.
The canal is quite different from UK canals – much larger, with much bigger boats. And of course electrically operated locks, some even with a lock 'keeper' sitting in his little hut (though to be fair, this one was controlling three locks).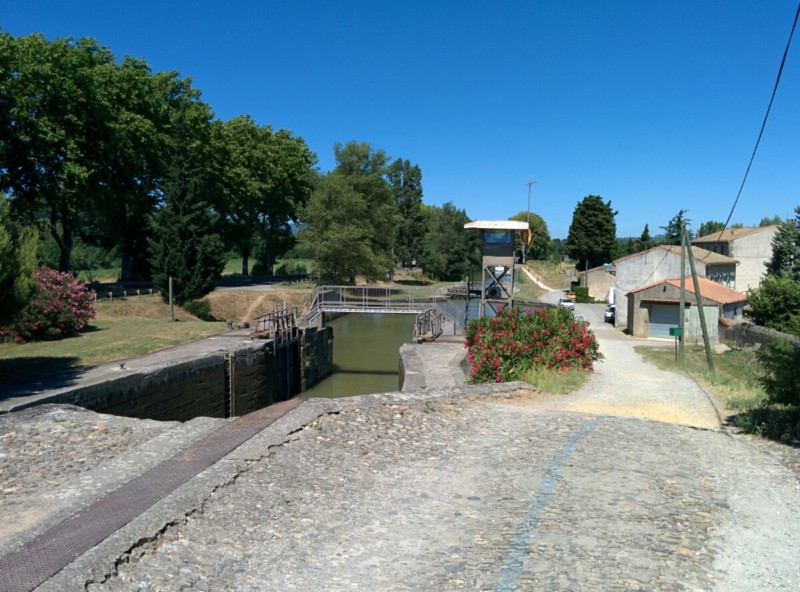 You almost needed an umbrella when the lock started to fill – no UK style gentleness here:

The path was quite varied, some as smooth as pavement, but most a lot rougher. But of course it was mostly flat!
Eventually we came to a small restaurant by a lock, and stopped for lunch.
An excellent meal..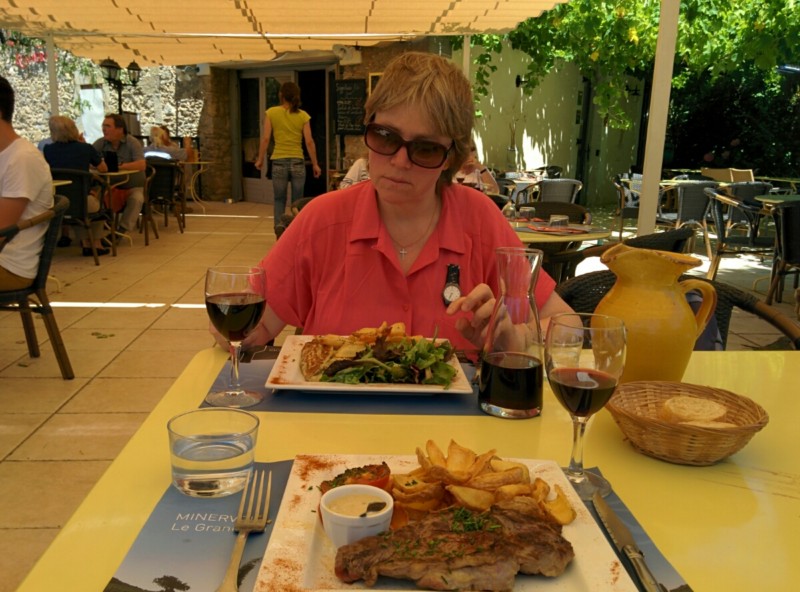 and a lock side 'cabaret'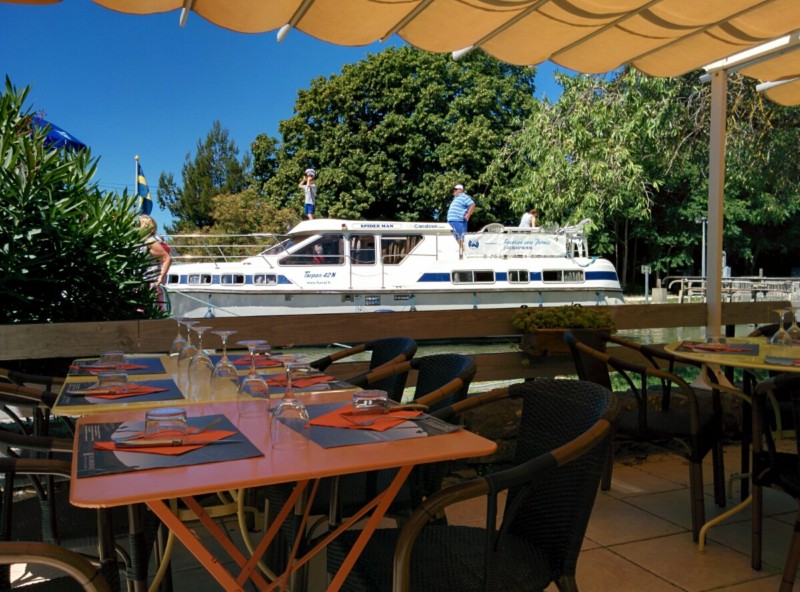 Many hours later, it was time to weave our way home: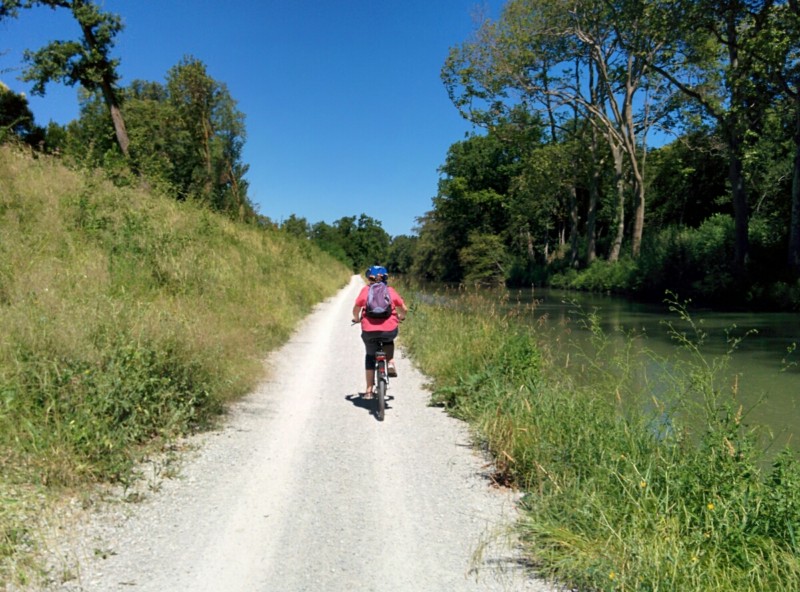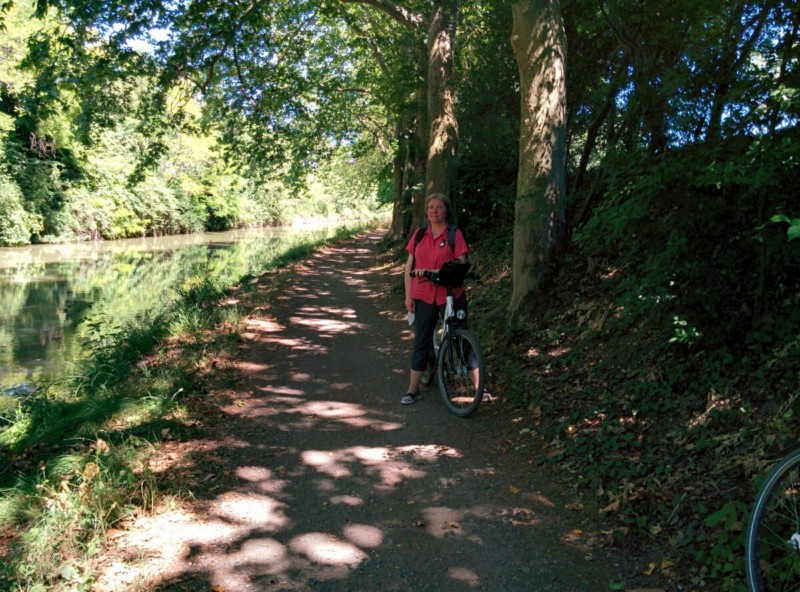 All in all, an excellent day, though we're both a bit hot'n'sweaty and worn out!
Time for a swim later…