Ralph was very full of energy this morning, so I decided to try him off the lead in Poverest Park. All went well until he spotted another dog; they then ran around in circles for a while but eventually he came back.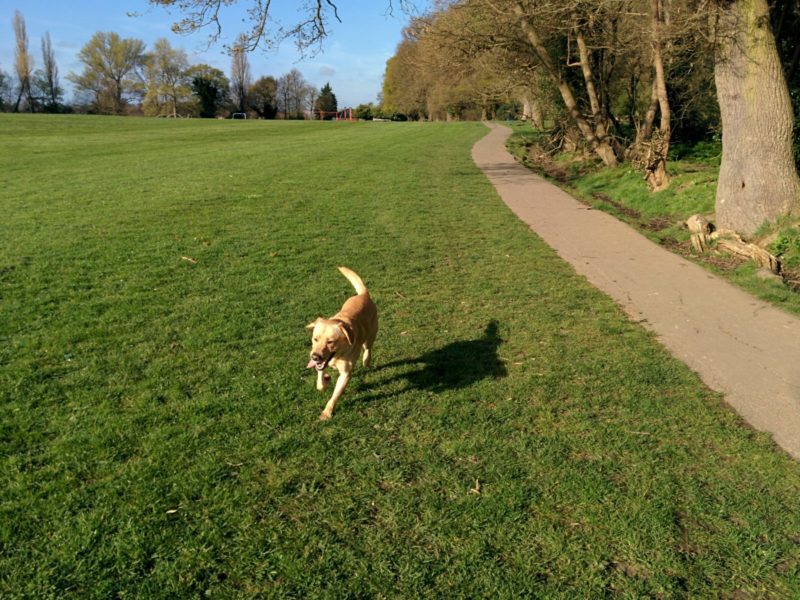 After a few runs with other dogs, he decided that a muddy ditch was much more fun, so got dirty instead.
Getting him back on the lead wasn't that difficult, and he walked back home very well.