It was another nice day today, so we decided to continue our exploration of the Cotswold Canal, this time from Chalford to the tunnel entrance at Sapperton.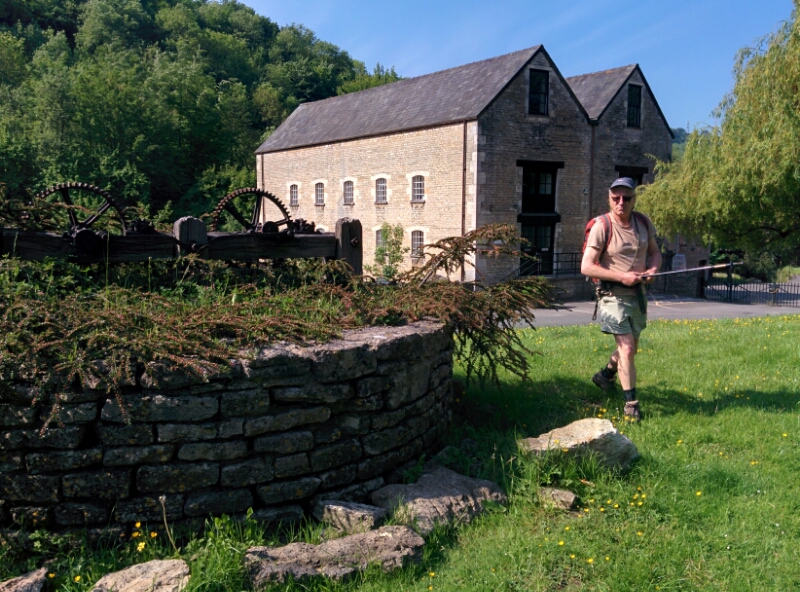 This section of the canal is much more rural than the Stroud section.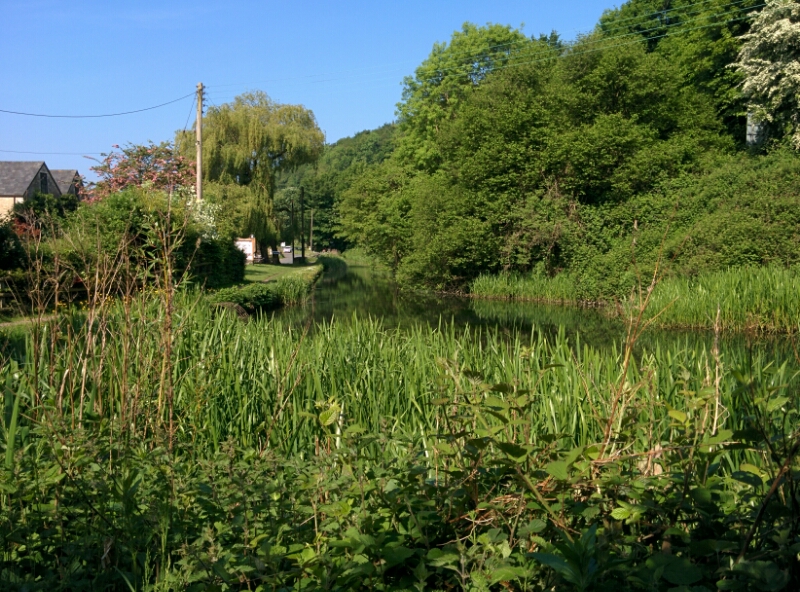 After collecting lots of geocaches, we reached the tunnel portal.
Then walked up the hill to Sapperton.
Where we had lunch on the green.
We then returned a different way through some woods filled with wild garlic
Then back down the canal, stopping for a beer at a nice dog friendly pub on the way.
The railway line follows the canal along the valley, we often heard trains without being able to see in them. Except for one spot:
Then back home. 10.7 miles and 22 geocaches today.