We have a 'free' day today, so we've spent the morning exploring Garmisch-Partenkirchen. It's pleasantly warm, and more importantly, not raining!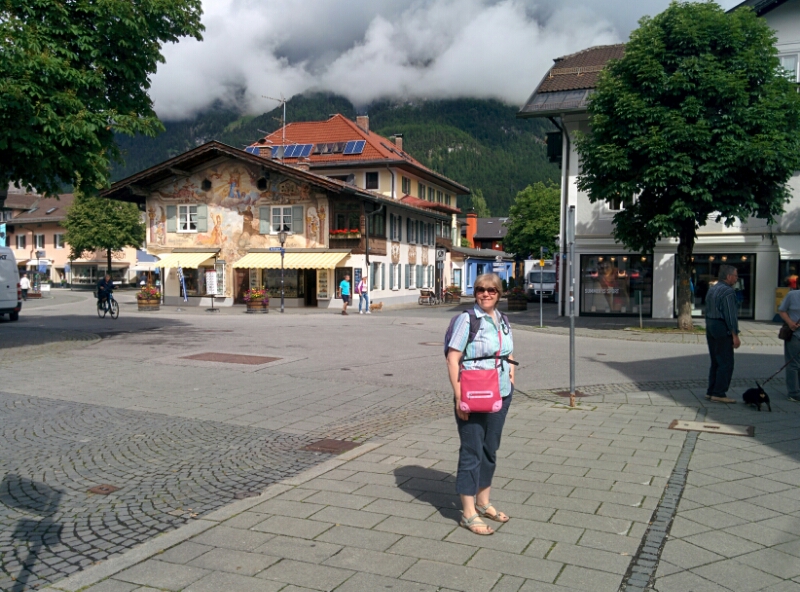 We also found a couple of geocaches – more challenging when the description is in German.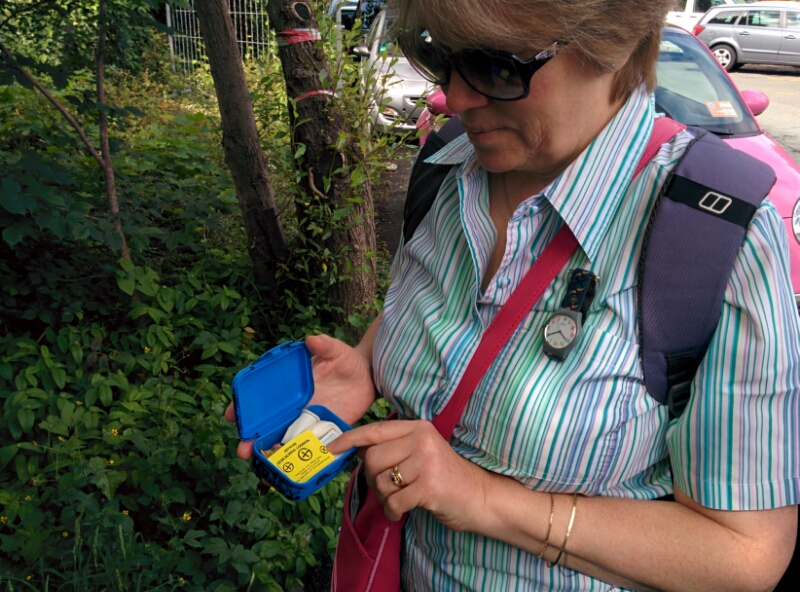 There is an interesting park in the town, complete with concert area and herb garden.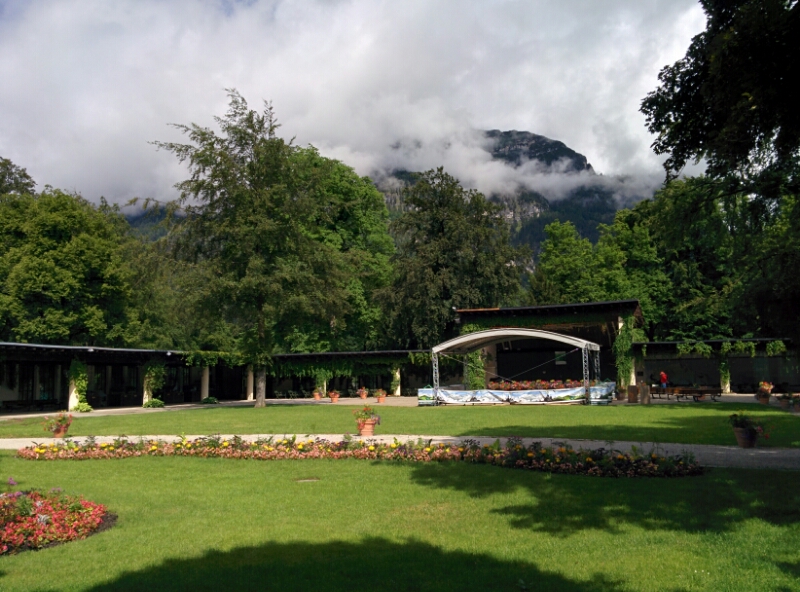 And a small waterwheel.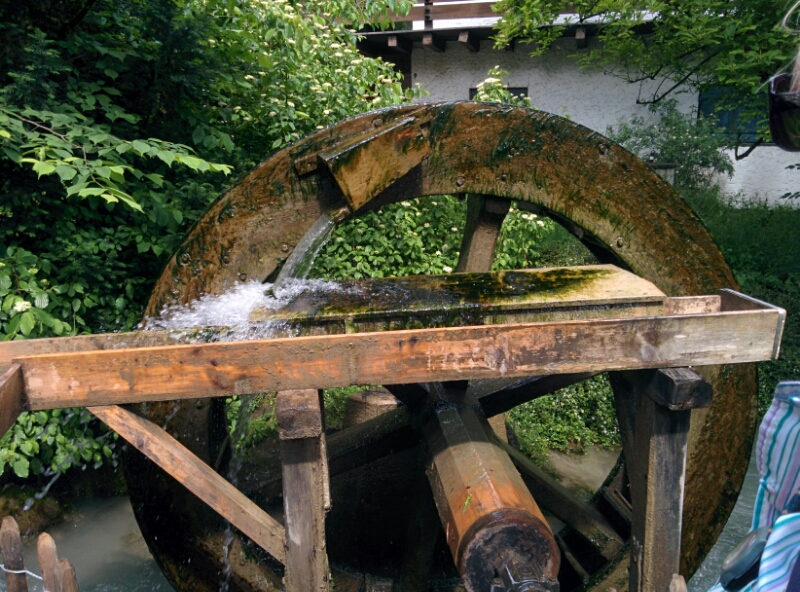 Then back to the hotel