It was a very early start in Cologne this morning, but we got to the station and got on our train to Munich without incident.
The route from Cologne took us down the Rhein Valley – a route we'd done before. Unfortunately, there was a problem further down the line, and after a wait at Koblenz, our train took a different route down the other side of the Rhein.
This gave us an opportunity to literally see the other side of the Valley.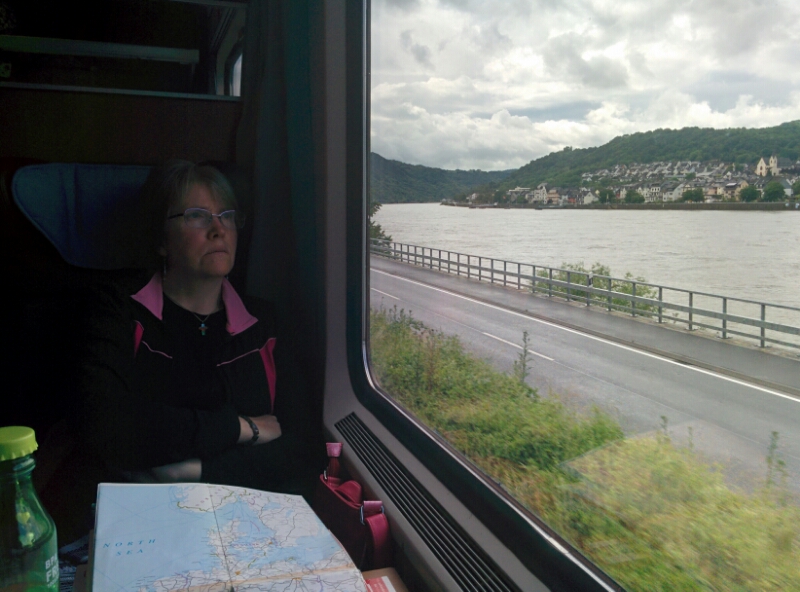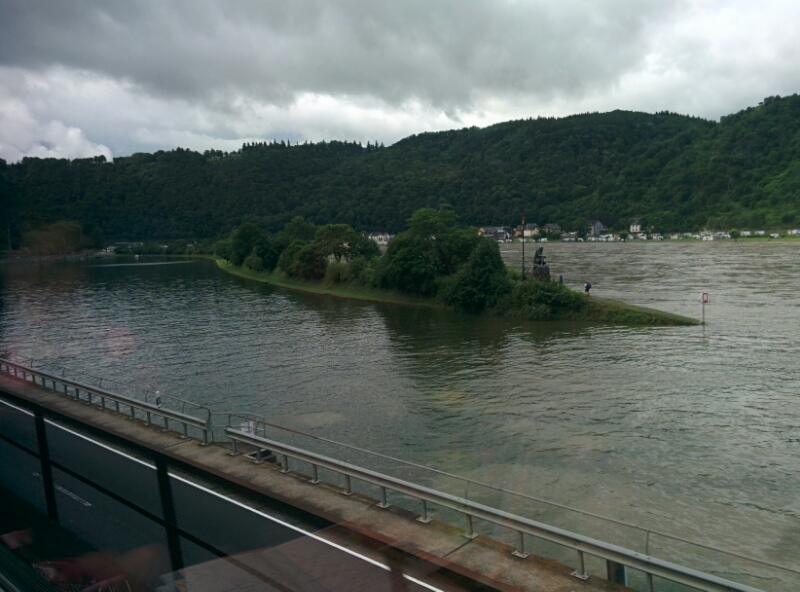 Eventually, we reached Munich and transferred to a local train for the final part of the trip. After a while, more and more mountains and lakes came into view.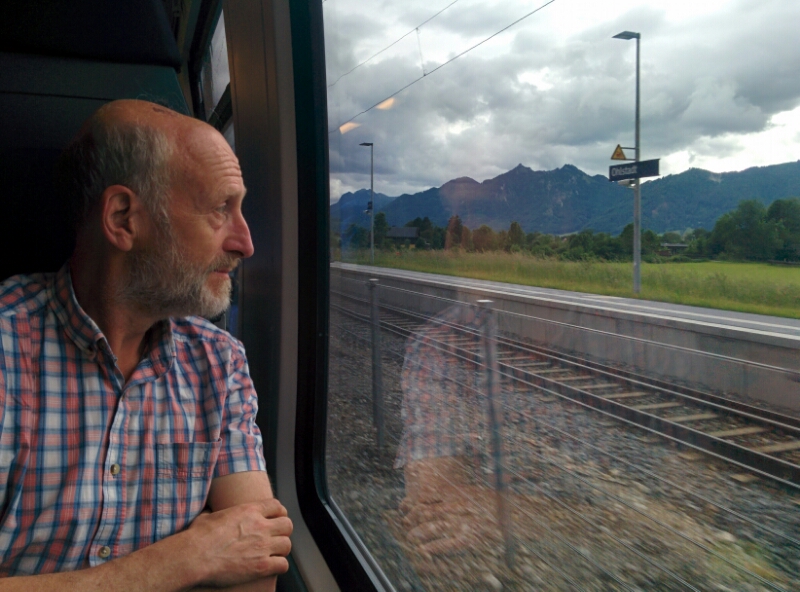 And not long after, we reached Garmisch-Partenkirchen,were it was a short walk to our hotel.
This is the view from our balcony:
Time for a beer!