We are currently fostering TWO Labradors, Cookie and Tess. I was apprehensive at first, but it turns out that they are probably less work than one Ralph.
Cookie is a very overweight 6 year old dog who loves water: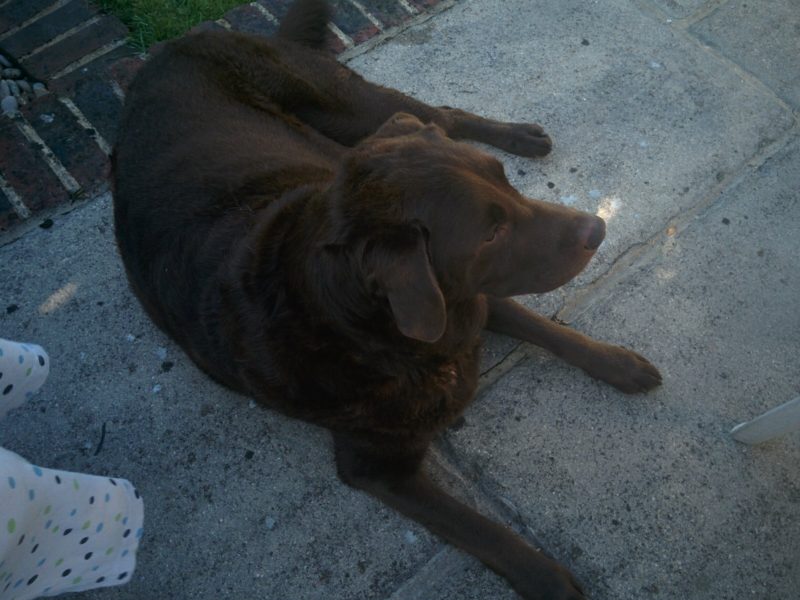 and Tess is a 4 year old bitch who doesn't:
We took them for a walk in the woods, and they were fine off the lead.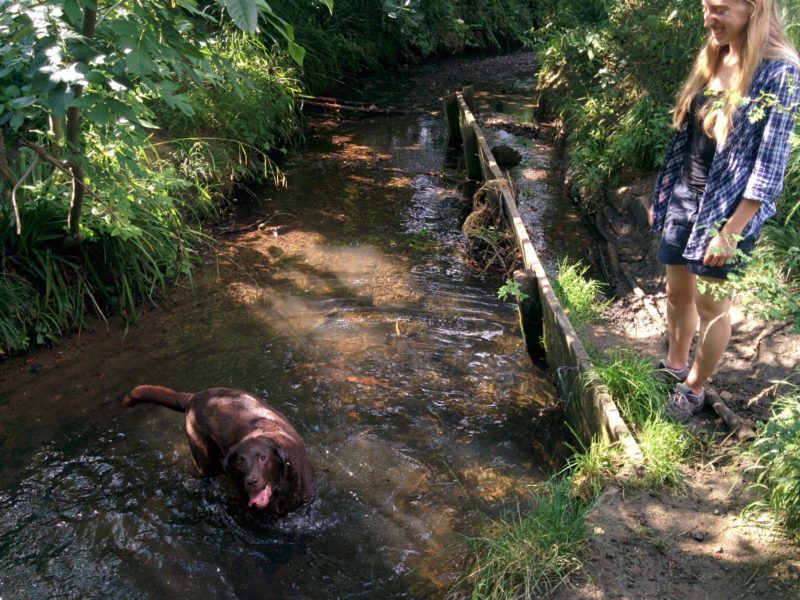 They have always been together, and hopefully a suitable home can be found for both of them…