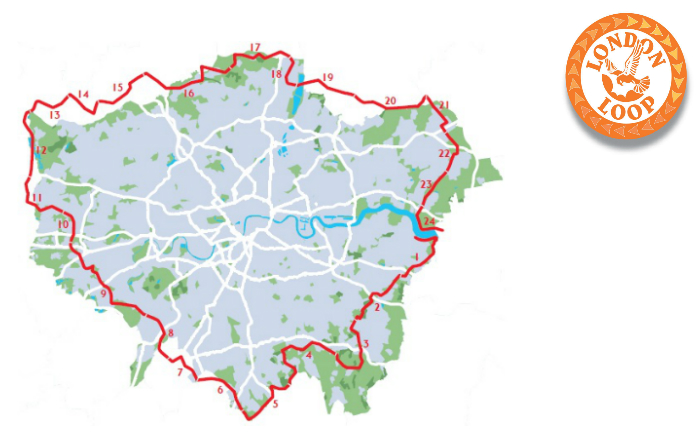 Slightly cooler today, so yet again I squeeze onto the 0939 (the first off-peak fast train) to Waterloo East. Tube to Paddington, and then a noisy diesel train to Hayes & Harlington station.
From there, it's a short walk to the Grand Union canal towpath:
I followed this for a while, then headed off to Stockley Park, which despite being a new business park apparently cloned on the Milton Keynes model, actually has a lot of nice paths through woodland:
There is a viewpoint in the park – it's not that high, but much higher than everything around, so you can see quite a way:
The bridge makes a nice crossing over the busy A408 that bisects the park:
Then back to nice paths and woodland:
Eventually this park will join back to the canal, but for now there is a bit of street walking through a noisy industrial estate at Yiewsley:
Back on the canal, the Western Main line is nearby: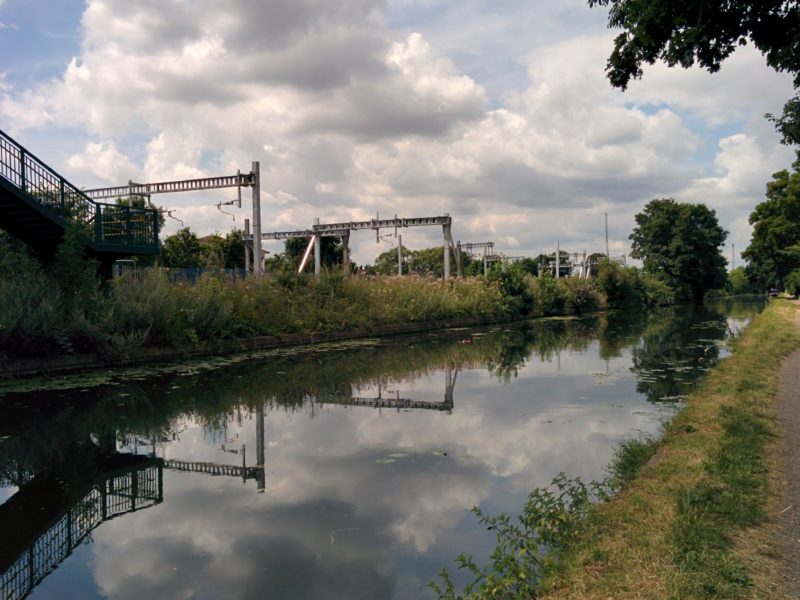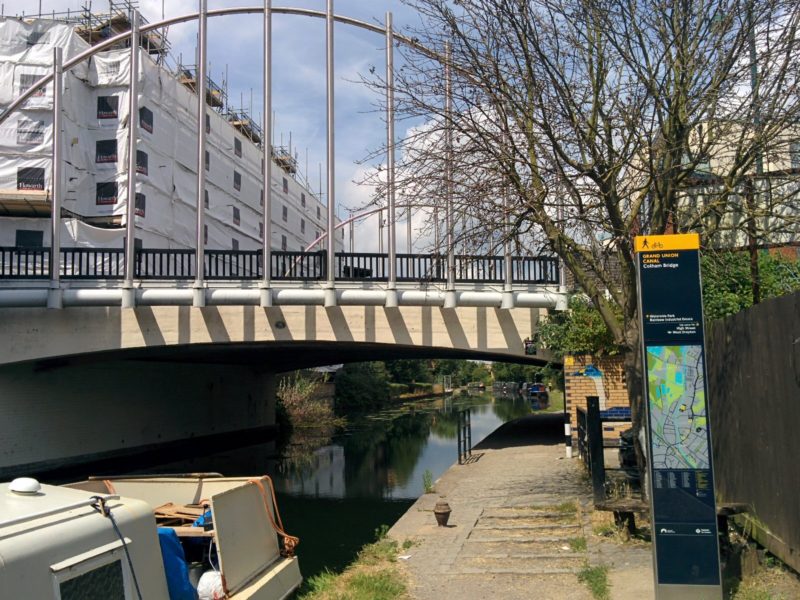 I then headed off down the Slough Arm by the marina at Little Britain: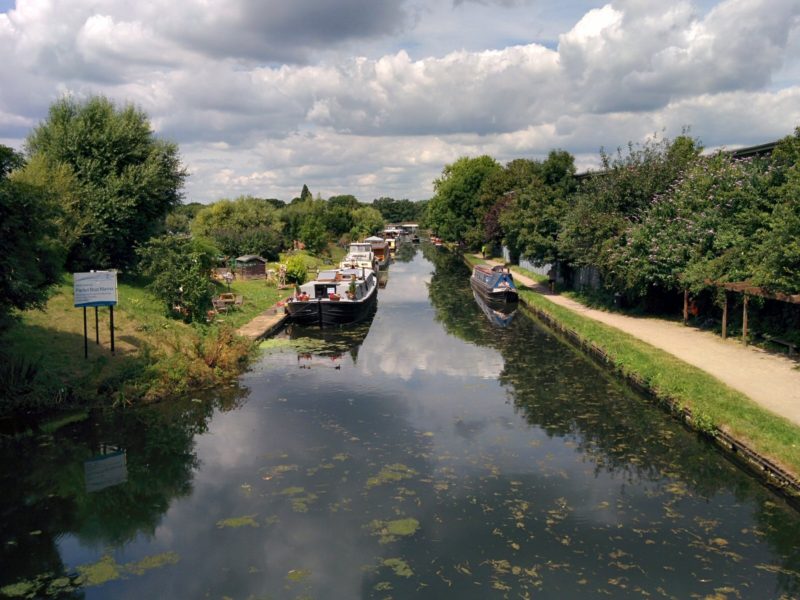 A bit further down, a lovely quiet path follows the River Colne through woodland, despite the M25 being under a mile away!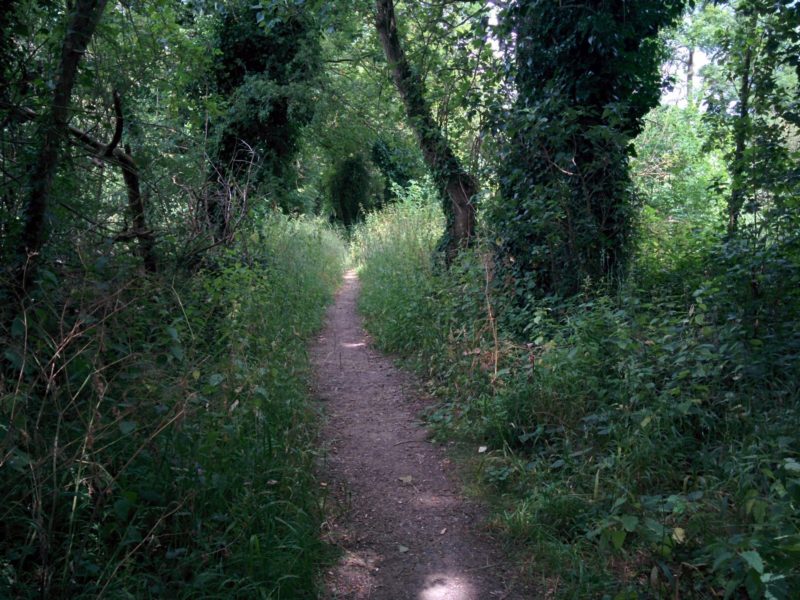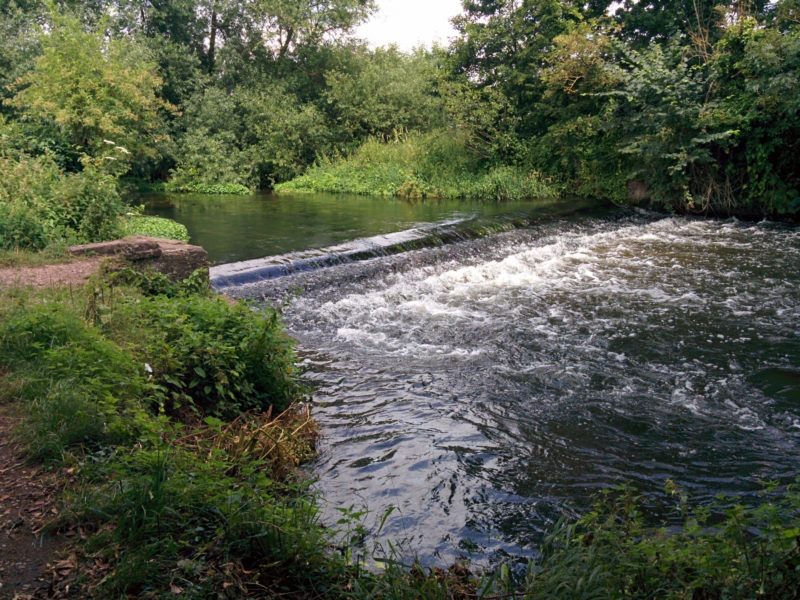 Further on, the path still follows the river, but with an industrial estate on the other side, which wasn't quite as nice: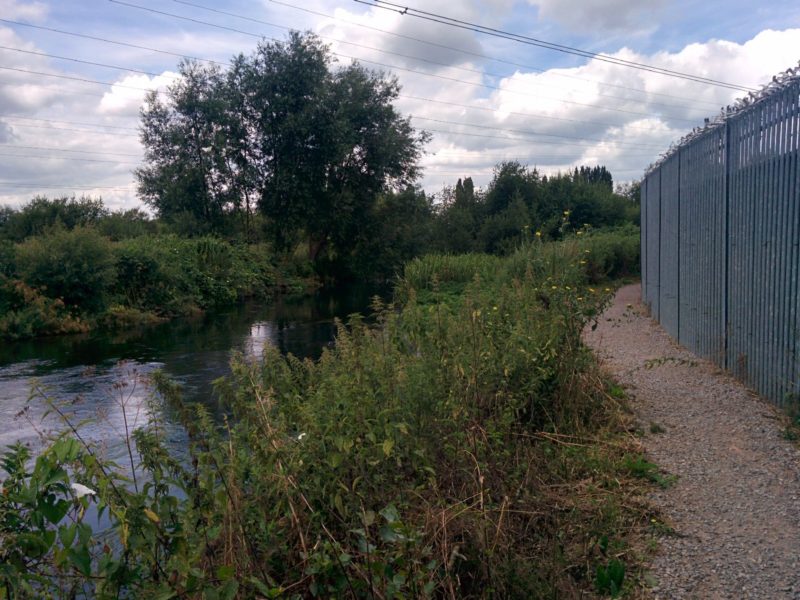 Then a bit more street walking back again to the Grand Union canal at Uxbridge:
Then it's just a short walk through the High Street to Uxbridge Underground Station.
Incidentally, since the advent of the craze for Pokemon Go, I now get strange looks if I look at the map on my smartphone whilst walking. Oh well…
9.6 miles walking, 4 Geocaches and 3 Coalposts today.
London Loop Walk 12 and 13 – Uxbridge to Moor Park
For more information on the London Loop, see //en.wikipedia.org/wiki/London_Outer_Orbital_Path and //tfl.gov.uk/modes/walking/loop-walk