Todays outing was to Jedburgh, about 10 miles away. We had a wander around the town before lunch; the Abbey was impressive: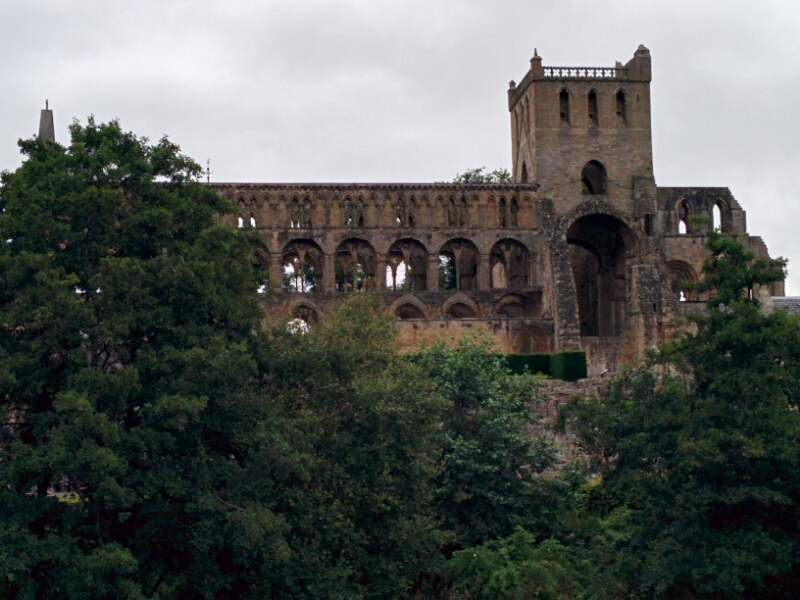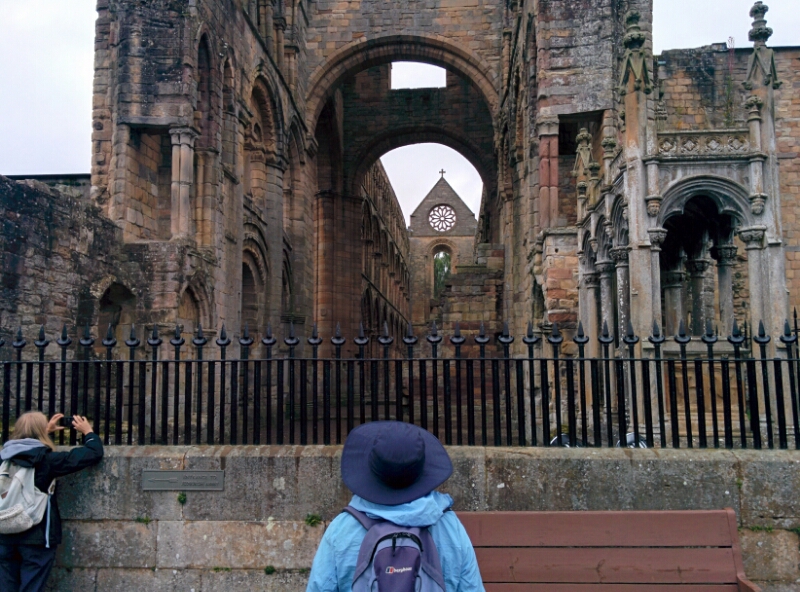 And lots of bright flowers around, which cheered up a rather miserable day.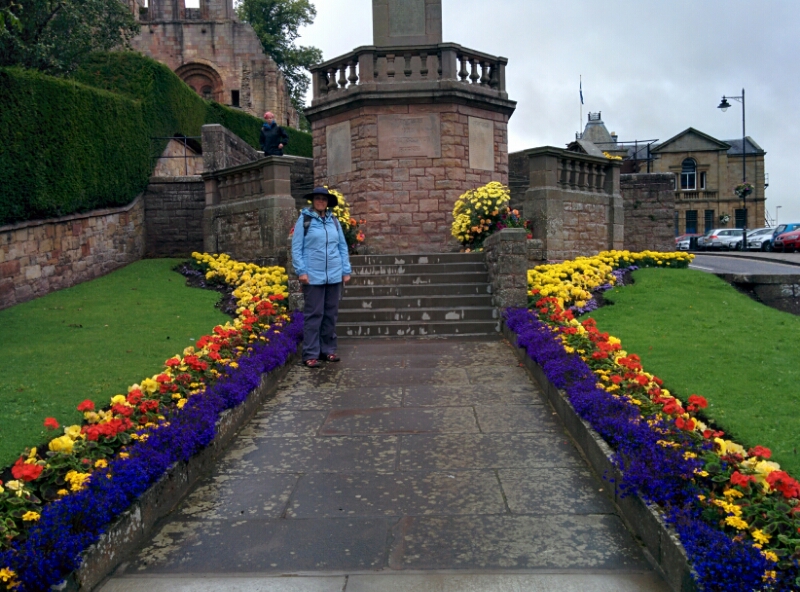 Then off to the Castle Jail, a museum that the girls found fascinating.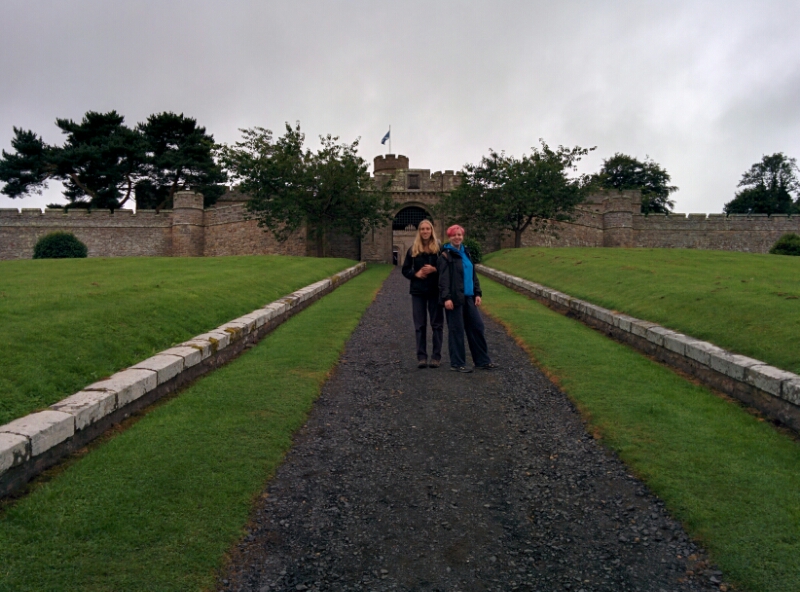 This sculpture represents a geographical 'Unconformity' that was found near the town.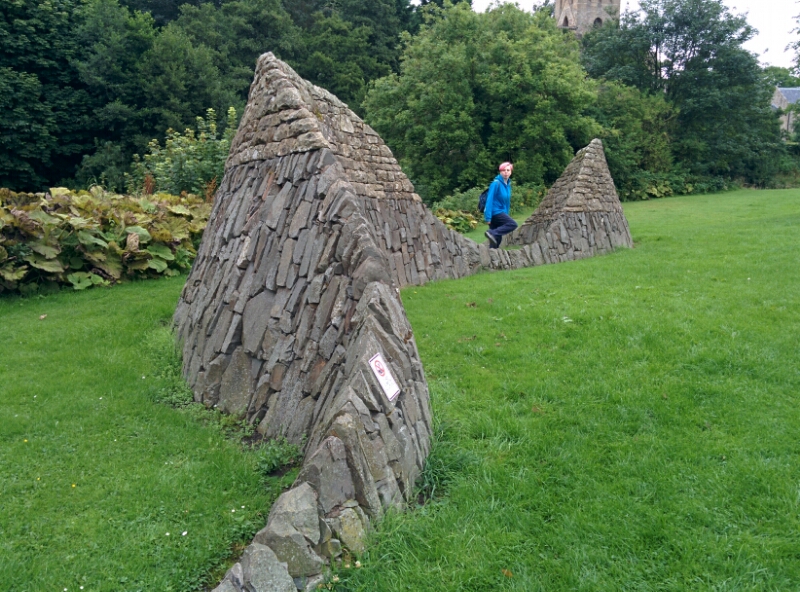 We had planned to go for a walk after lunch, but the drizzle had set in a bit, so we went to the Mary Queen of Scots house instead.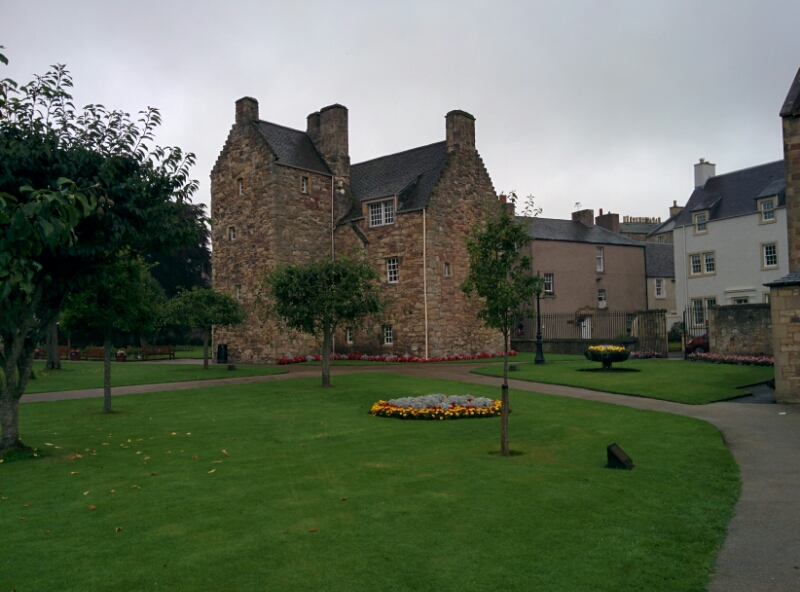 On the way back, the girls found some 'outdoor gymnasium' equipment by the river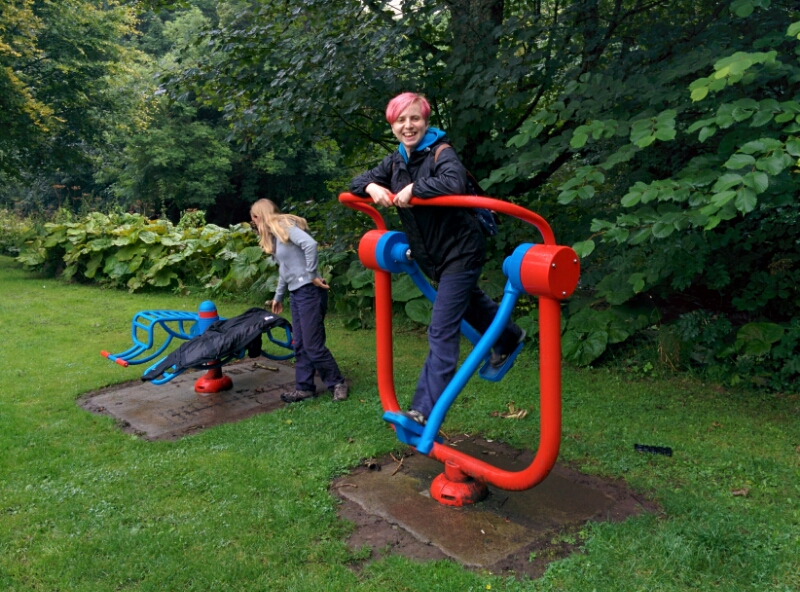 Overall, a nice town!