After lunch in a pub (including a Scottish Burger with haggis and a fried egg), we explored the Melrose area:
There used to be a major Roman Settlement here, with lots of information boards describing the invisible traces of the buildings.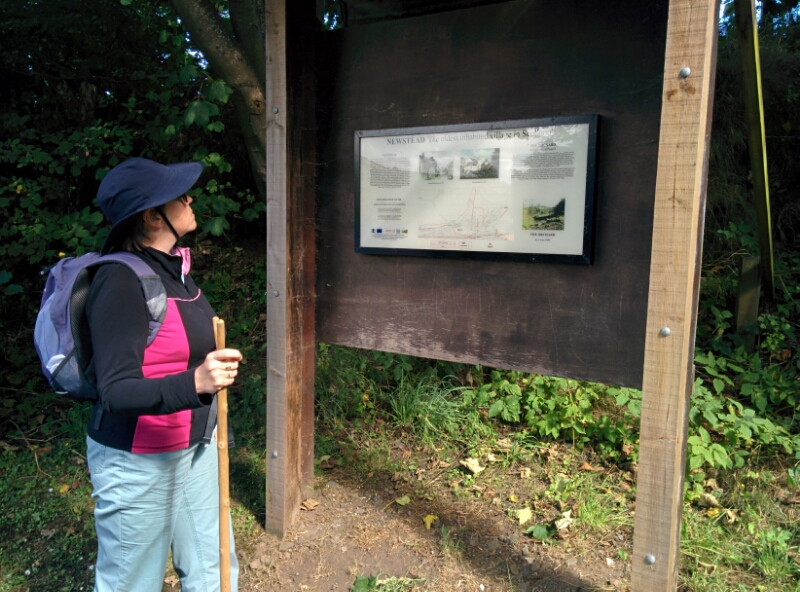 In the distance was one of the Eildon Hills (old lava outflows)
We also passed a superb disused railway viaduct over the Tweed: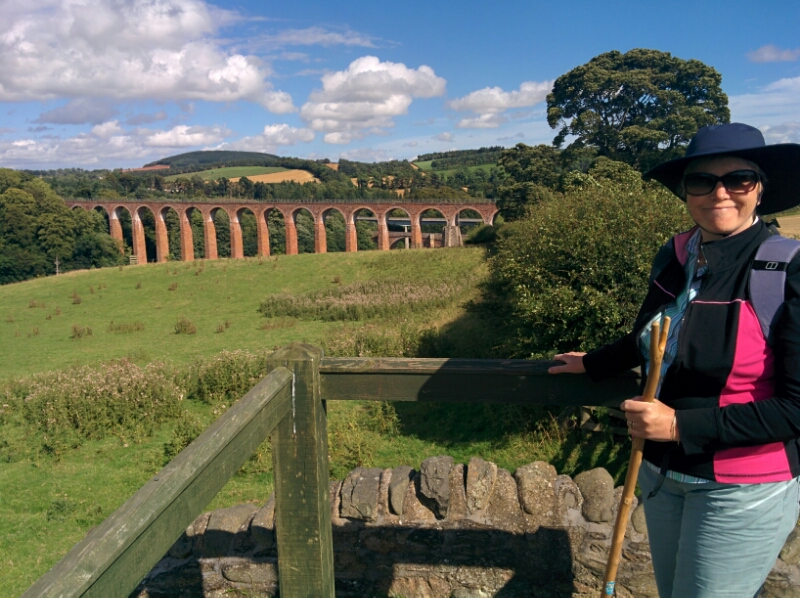 And a stone dedicated to Thomas the Rhymer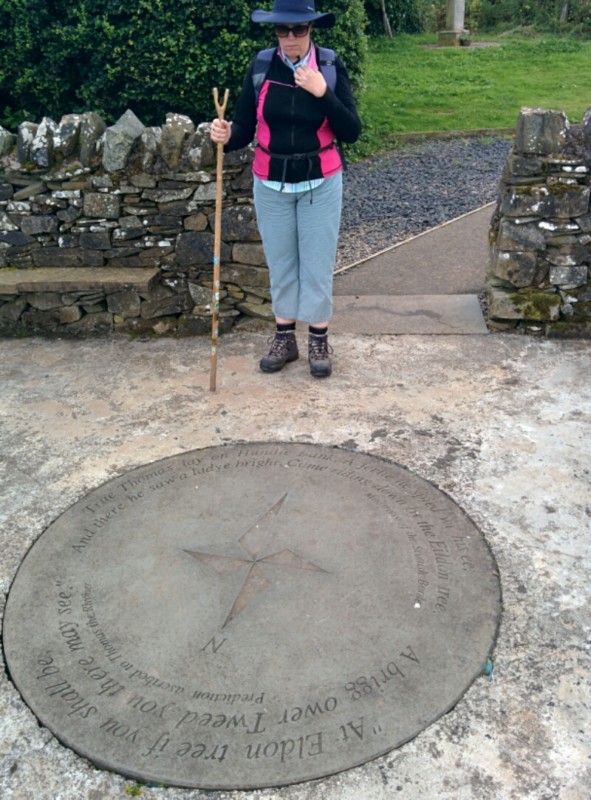 Not forgetting a couple of geocaches. All in all, a nice walk.