---
Yet another nice sunny day, so Toby and I get out early for a walk. We head East this time, a mixture of woodland and arable fields.
We did search for a geocache without success, but it was near a road and Toby was getting bored and wandering off.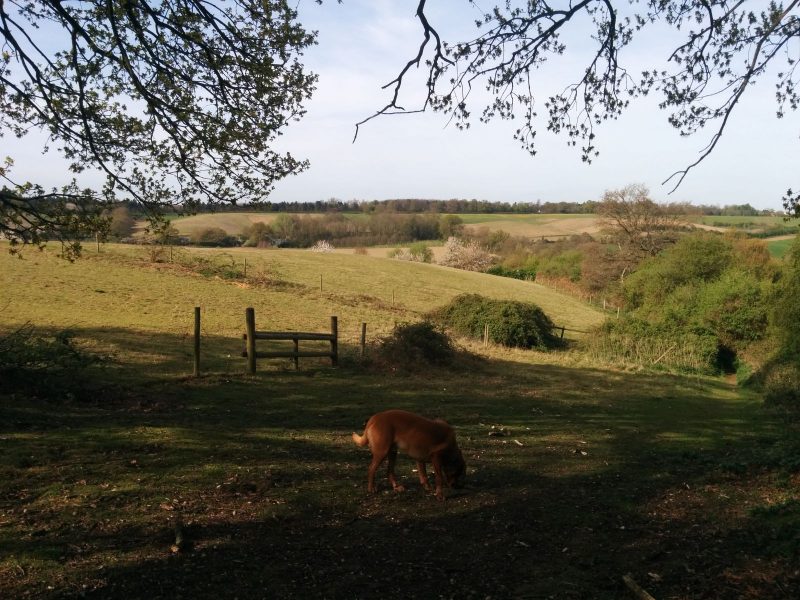 The path then went through a country estate that has had lots of new money spent on it.
Then back to normal countryside, eventually heading down to the River Box valley, which we followed back to Polstead.
Toby enjoyed playing in the river again!
And back past Polstead Church, resplendent in the sunshine.

9.5 miles this morning.