This morning, a coach took us to a viewpoint above Granada – fabulous views of the town.
The same guide we had yesterday took us on a walking tour through some of the older parts of the city.
Many narrow streets!
Good views of the Alhambra as well.
Our guide was the gentleman with the 'pork pie' hat:
We visited the gardens of a restored mosque.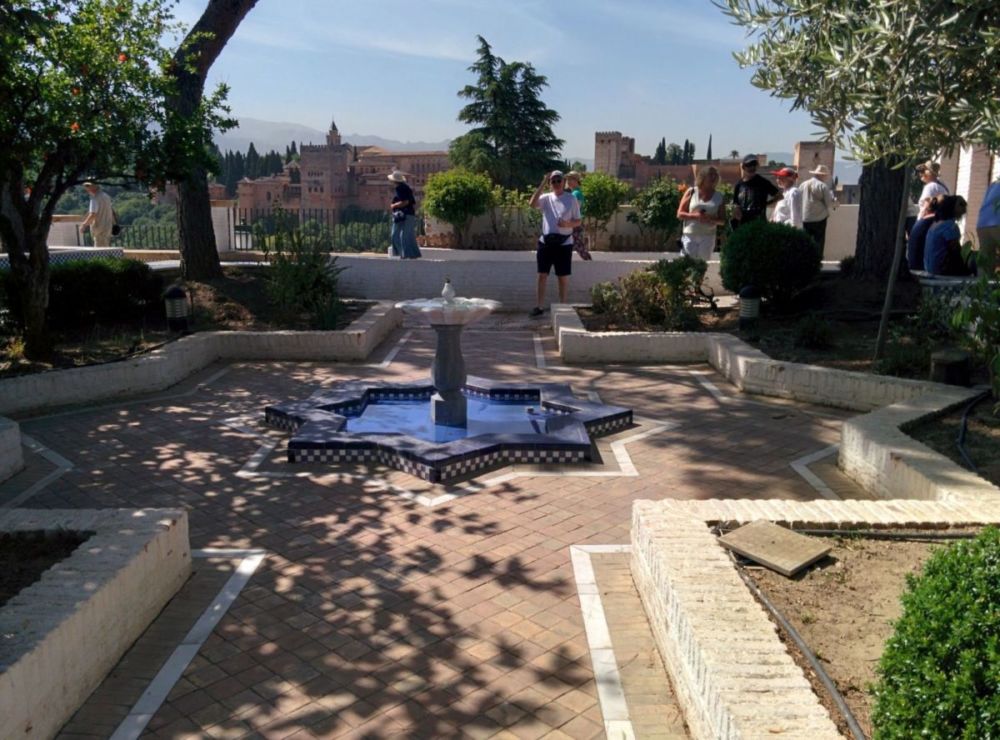 And yet more narrow, steep streets as we walked back to the centre.
The Alhambra yet again – in some ways looking better from the outside!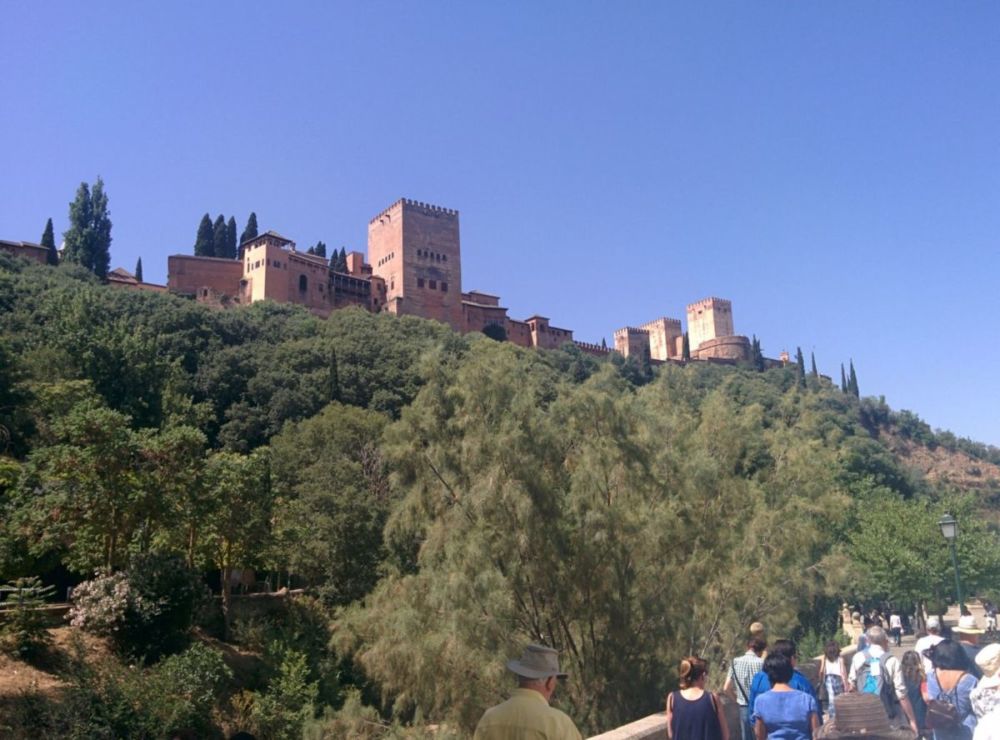 The river on the left brings water from the Sierra Nevada mountains:
We then visited some of the older buildings in the city: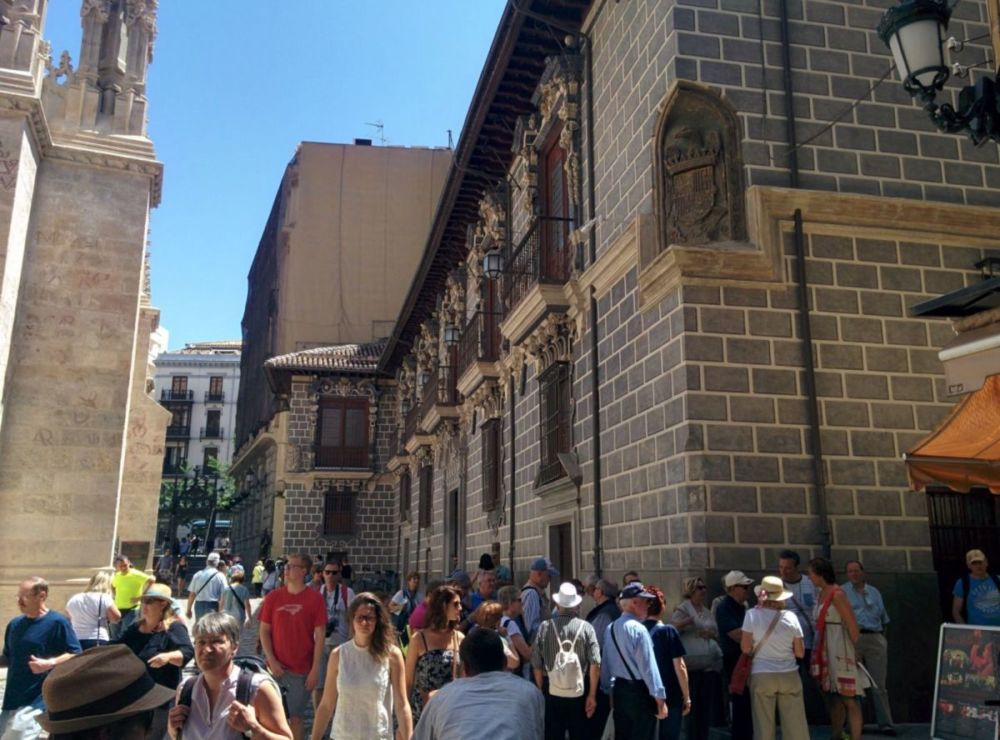 And went through a recreated 'souk' to the main town square:
Then, guess what? Time for a beer or three (with free tapas) in our favourite cafe:
Followed by a bit of shopping: