We continued following the Wild Atlantic Way along the Connemara coast today. Not as spectacular as some of our coastal drives around Ireland, but a fascinating landscape in the southern section.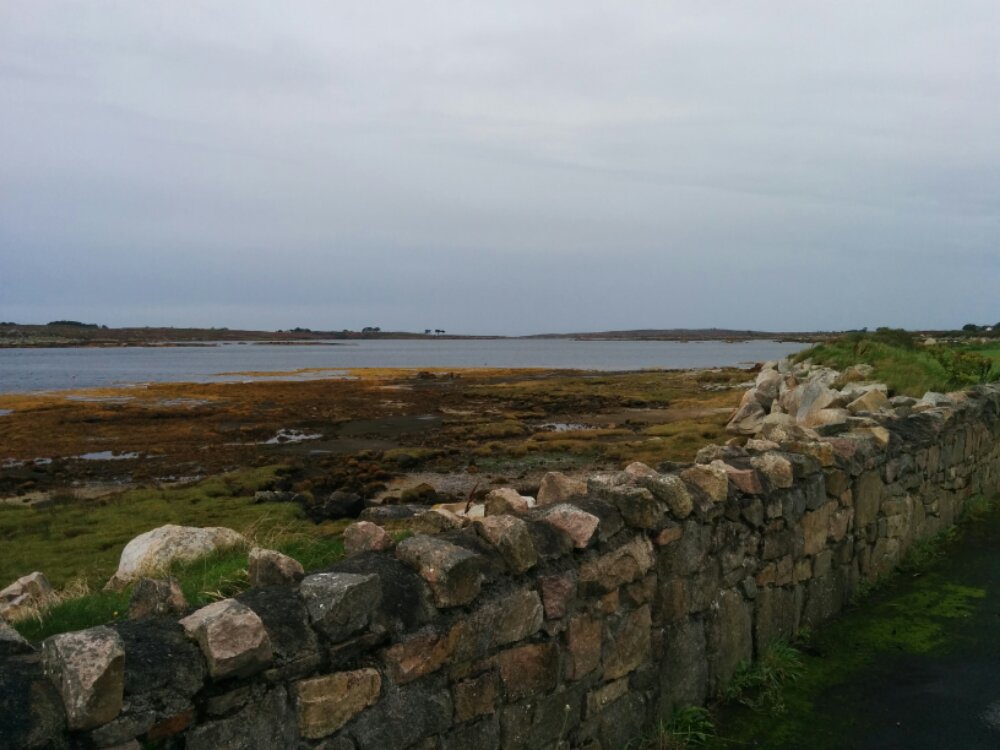 The southern section is an odd mixture of boulders and autumn colours.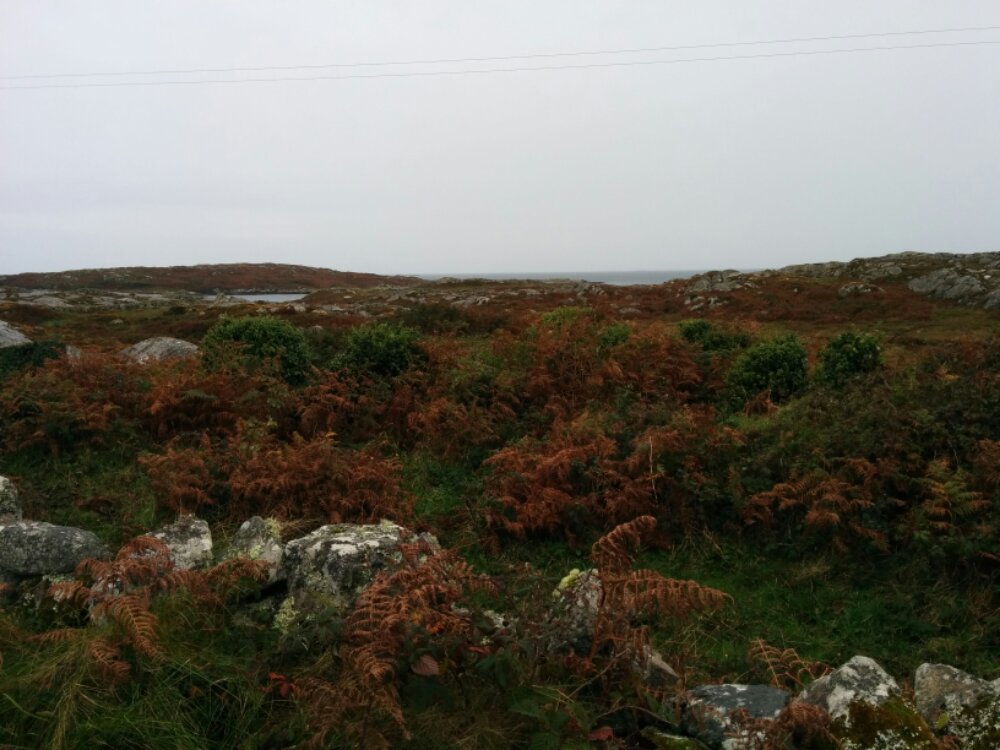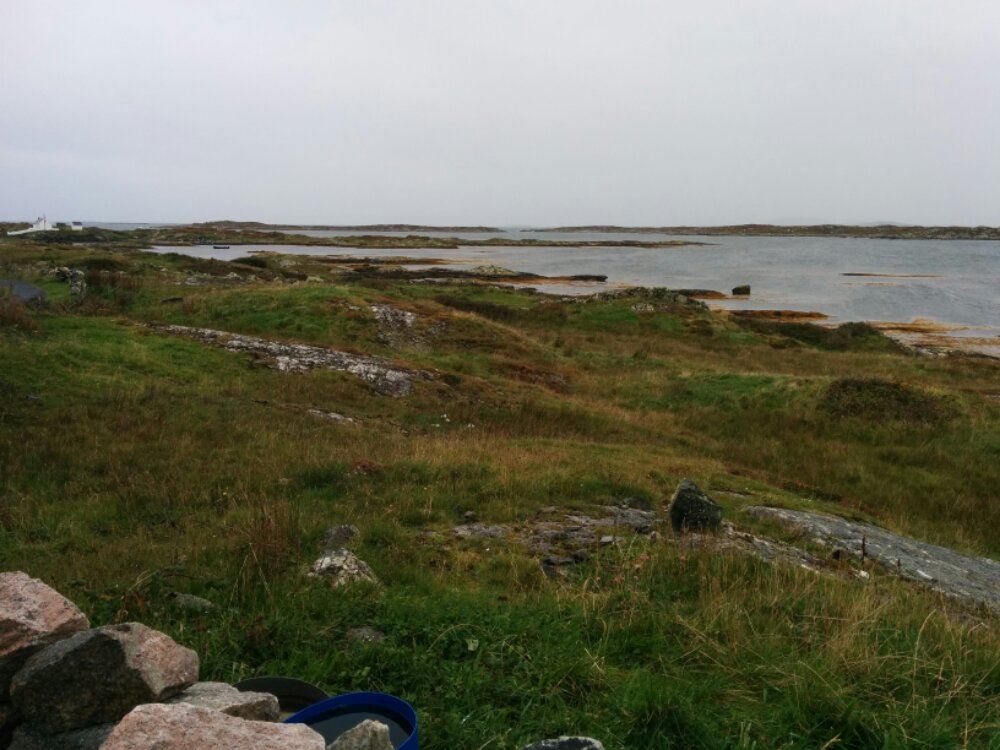 We stopped at Patrick Pearse's Cottage, complete with a hi-tech visitor center opened last year. All geared to this chap who was dedicated to encouraging the Irish Language, and was executed by the British for his involvement in the Irish Revolution. Nice cottage and surroundings though!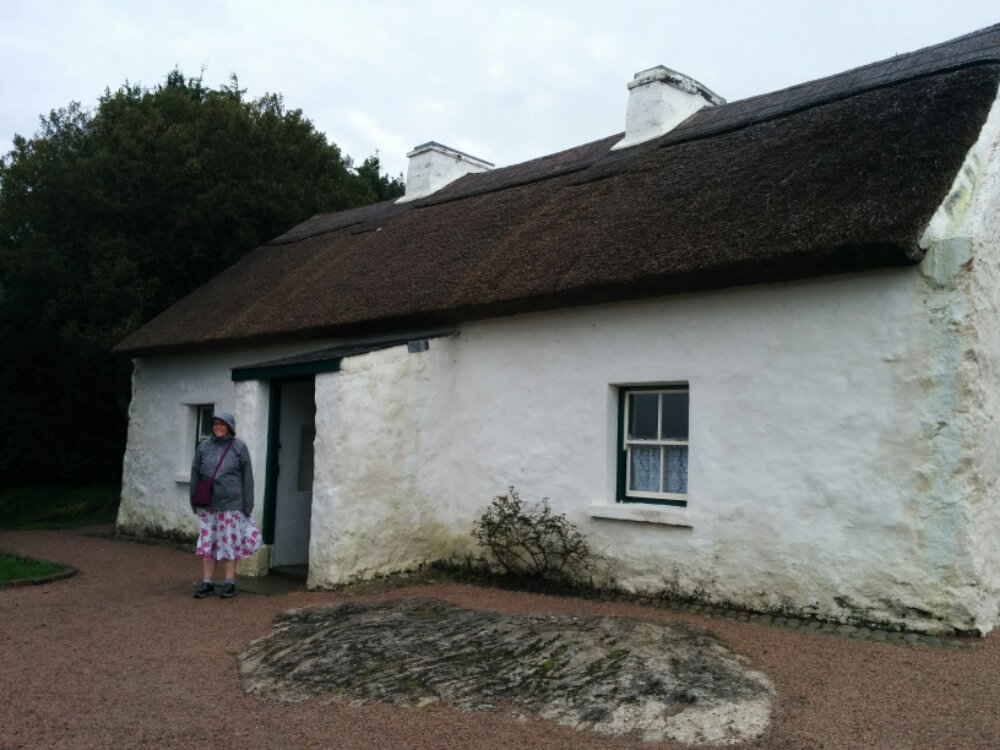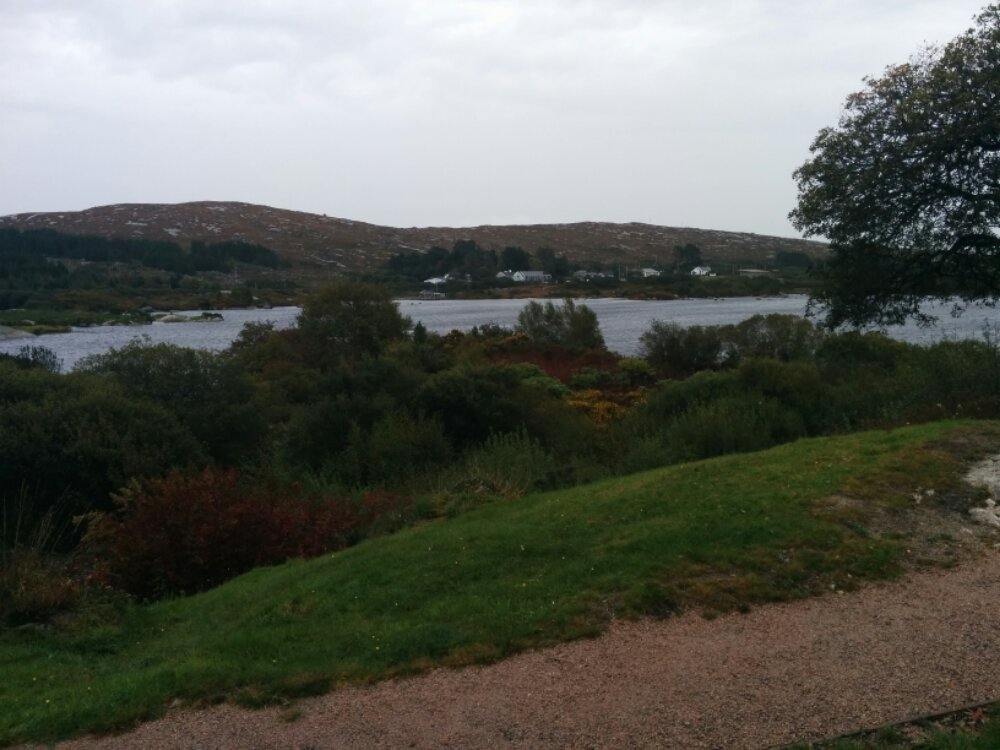 Then to a beach for lunch, but it was so windy that we ate our sandwich in the car!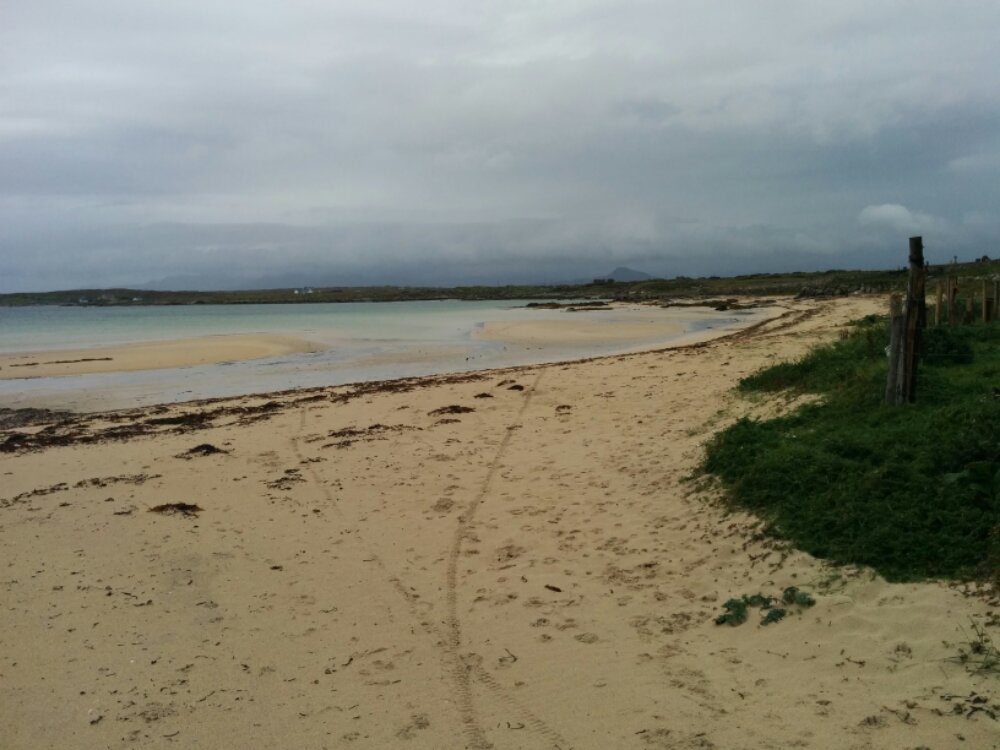 More nice beaches further on, but again, too wet and windy to explore…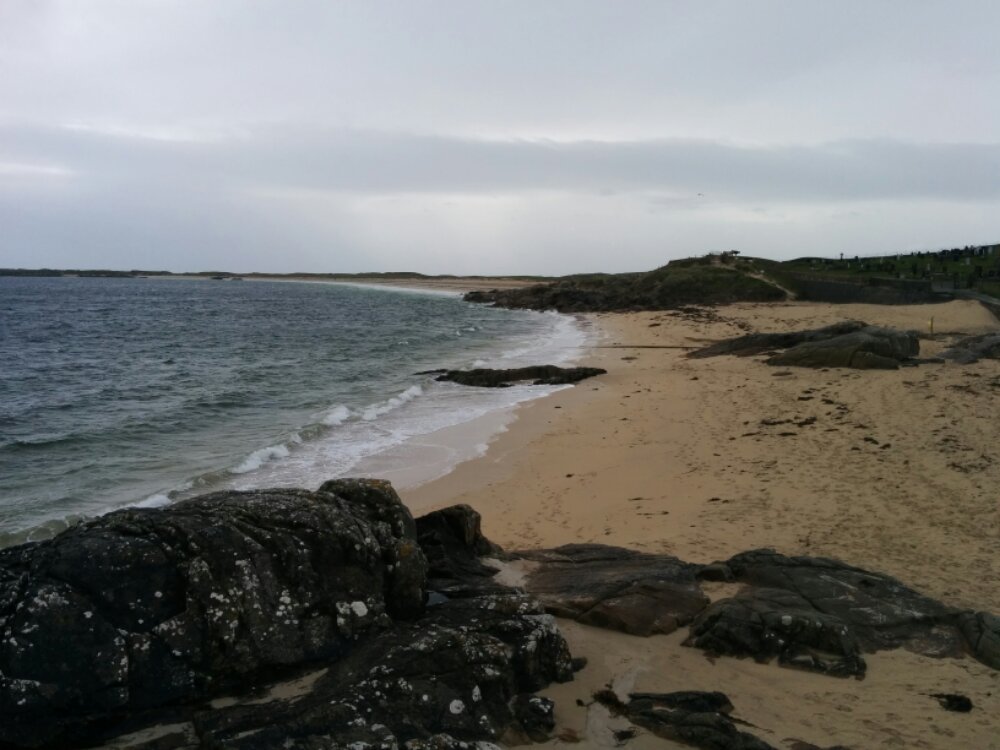 Then on to Derrigimlaug, famous for the landing spot (in a bog) of Alcock and Brown's first transatlantic flight, also the site of Marconi's first morse code transmission across the Atlantic. Although all the buildings have now gone, this was a vast 'industrial' site with power stations, aerials, a narrow gauge railway and even a social club.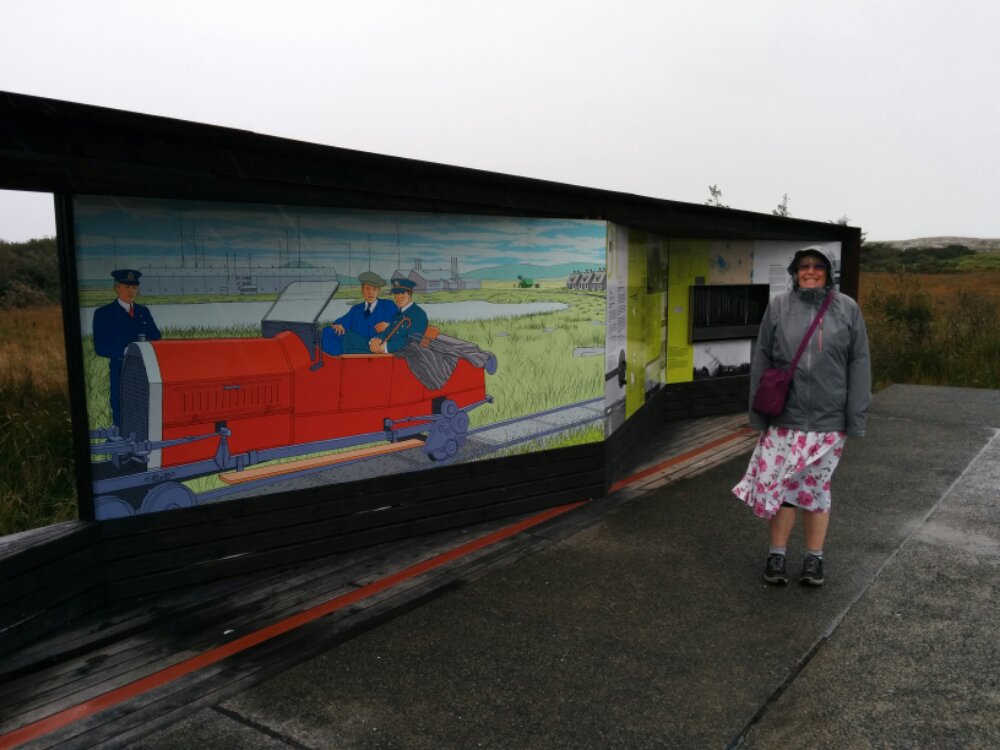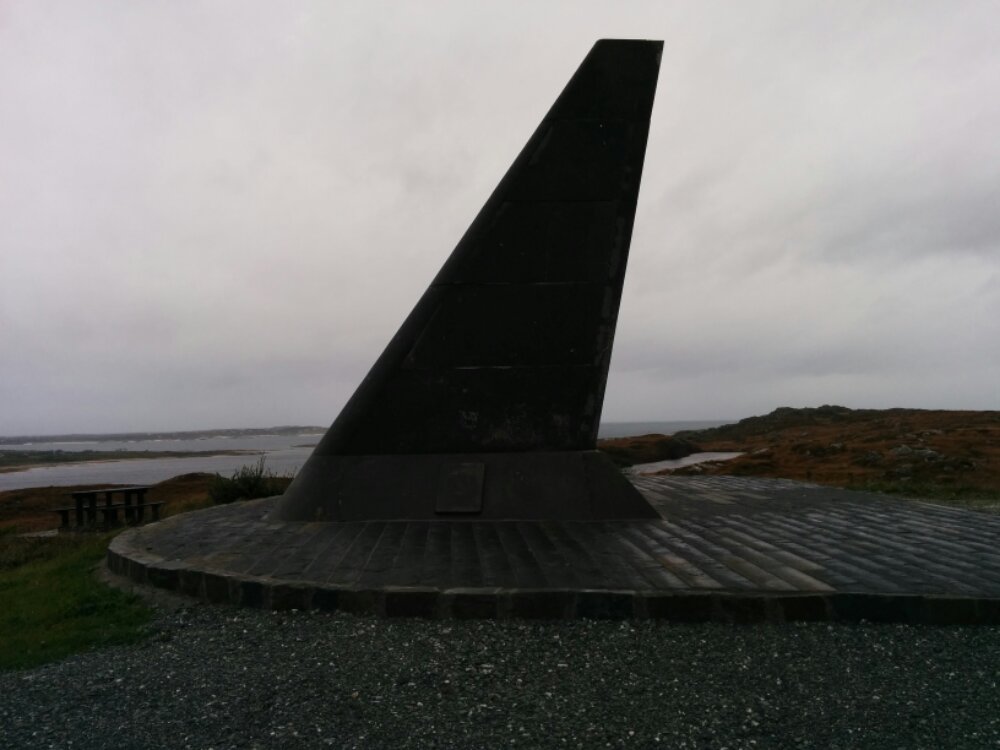 Then to the famous 'Sky Road' drive near Clifden, a spectacular drive along a peninsula.
Wonderful views, but very wet and windy!
The photos don't really do justice to today's route…