There is a nice visitor center for the National Park in Letterfrack.
We followed one of the tourist trails up into the hills – different lengths for different abilities.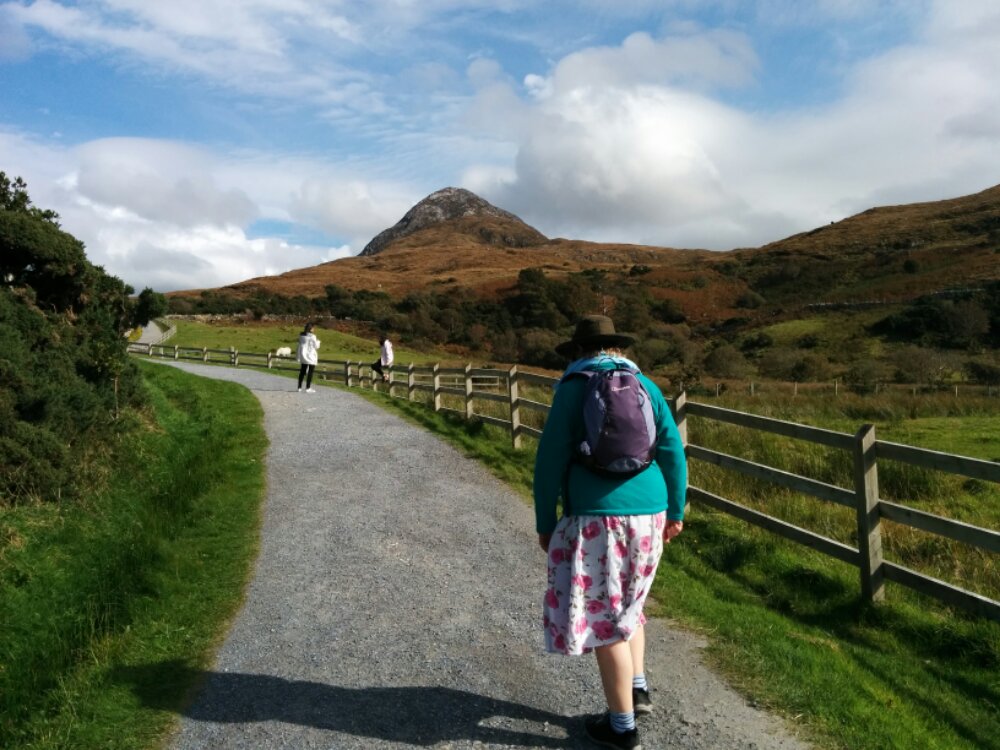 As we climbed, the views got better.
We then decided to split up, with me going to the top of Diamond Hill.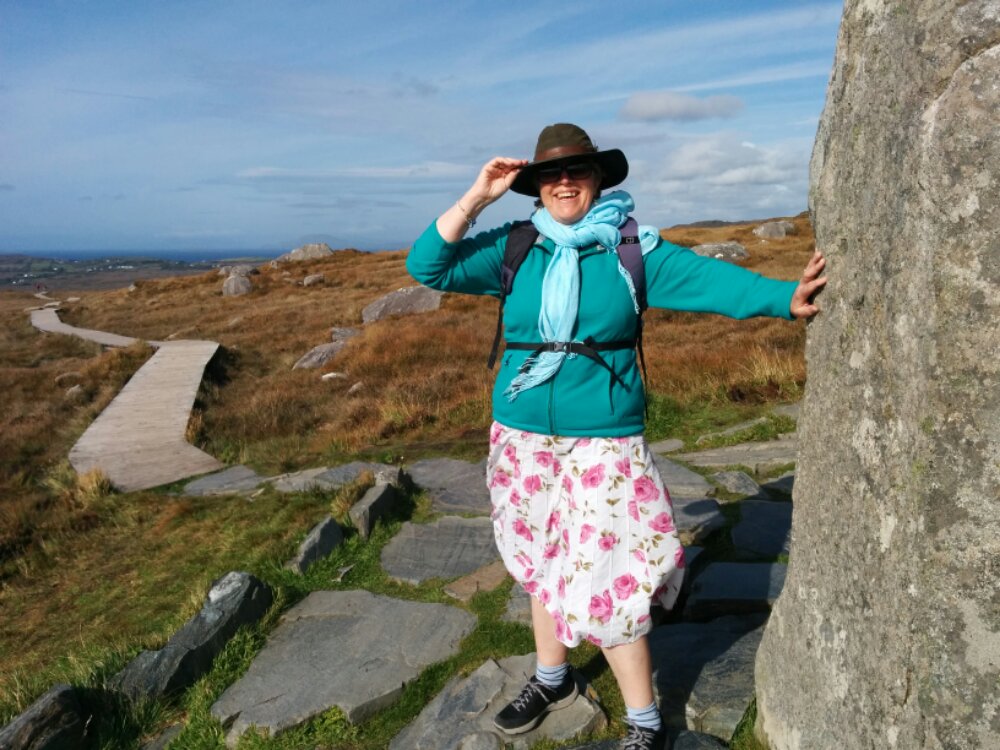 Needless to say, this was a lot steeper (a 1300′ climb in 2 miles) but with good views at the top.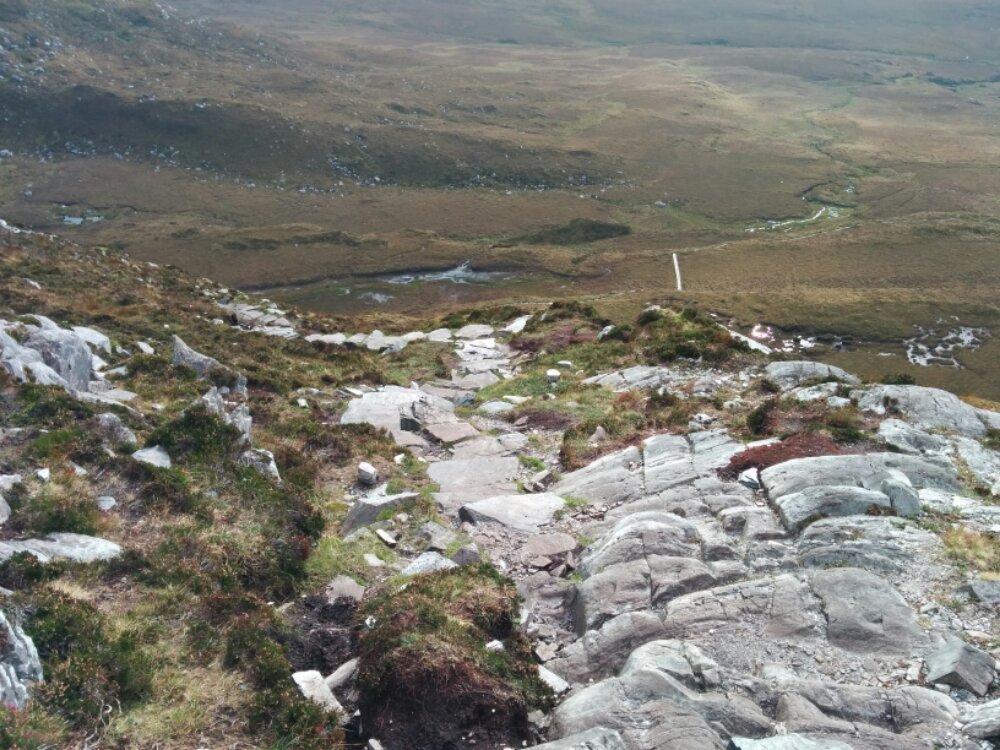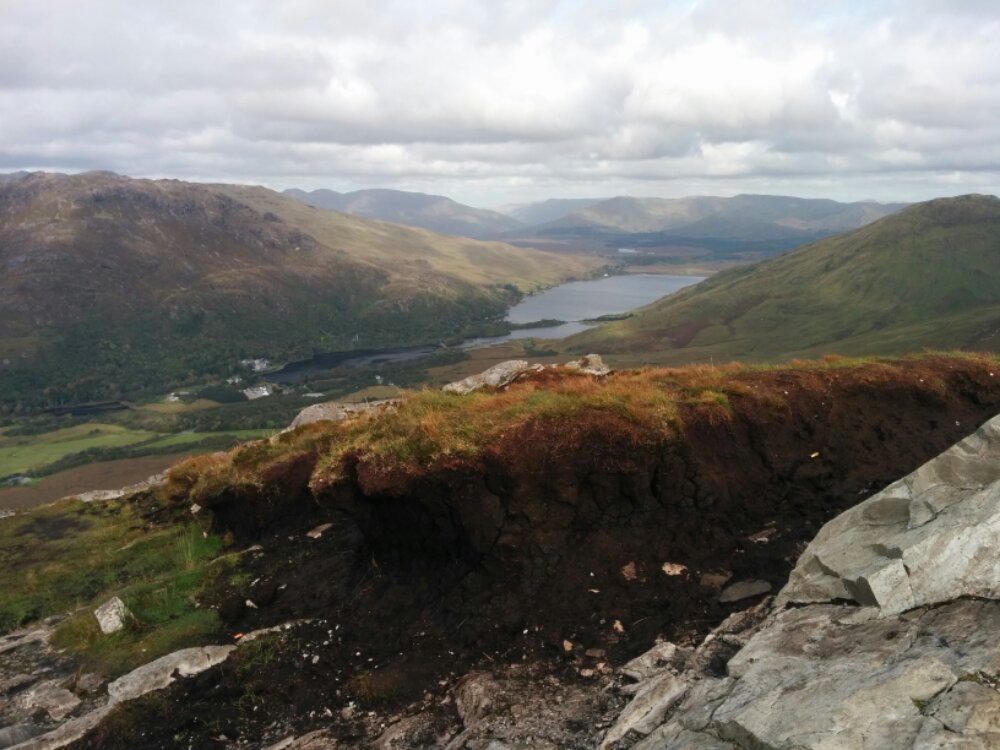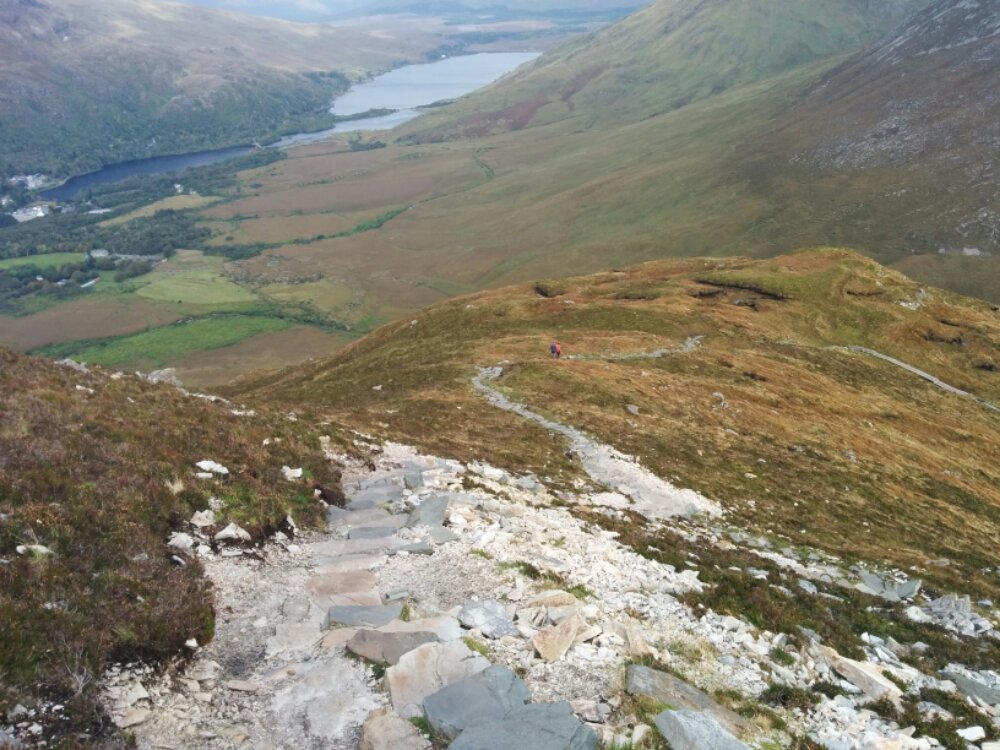 Looking back to the hill (not looking steep at all in this photo!):