The sun has returned today, so it's outdoors and find a walk day!
We parked overlooking Lough Derg: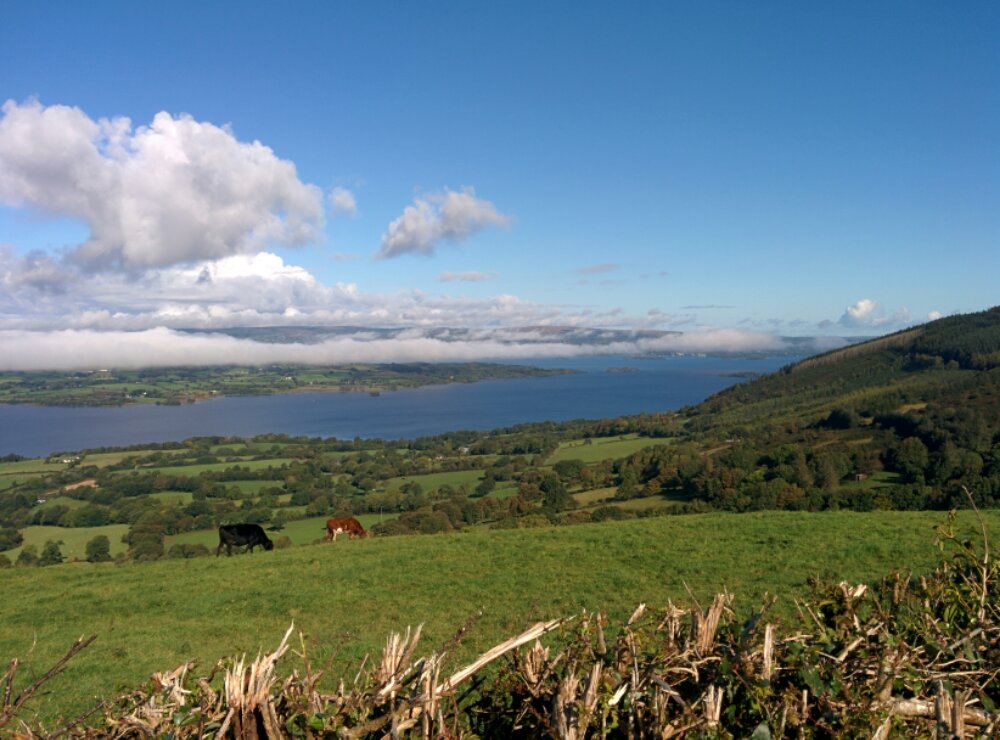 And headed up the hill..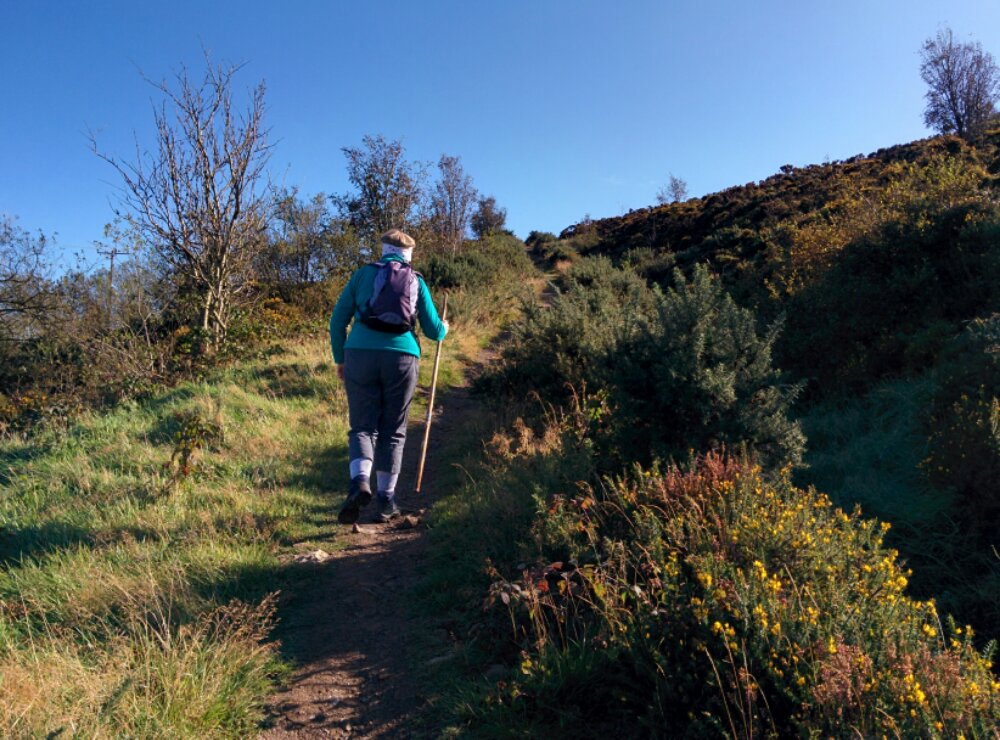 Unfortunately, as we climbed, the early morning mist became thicker:
Limiting the views somewhat…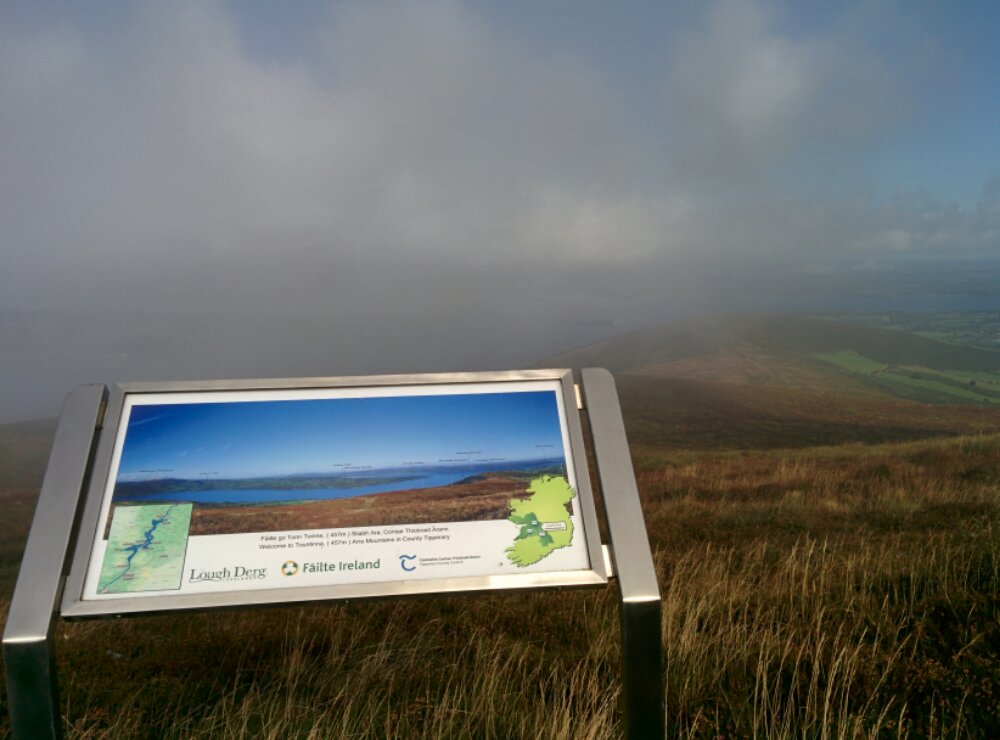 But there was a geocache to find, so the climb wasn't wasted.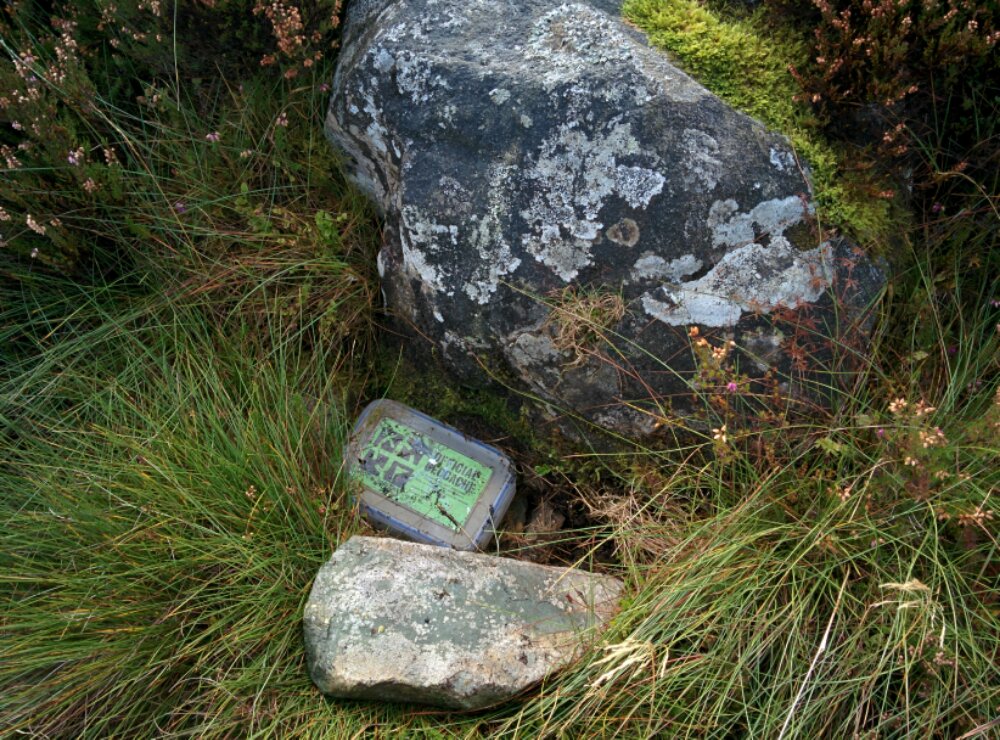 And things cleared as we headed down the other side.
Lower down, there were some impressive spider webs, highlighted by the dew.