A nicer day today, so we walked into Gloucester via Hempstead and met our friends with the Dutch Barge.
After lunch, complete a few pints of Cascade (my current favourite Gloucester Brewery beer), we set off down the canal.
Again, nice to have the bridges opened for us. I then took the boat through the next few bridges – even though the boat was wider than I'm used to, the gaps are wider still, so my slight meandering wasn't a problem!
We got dropped off at Sellars Bridge, conveniently by the next pub downstream…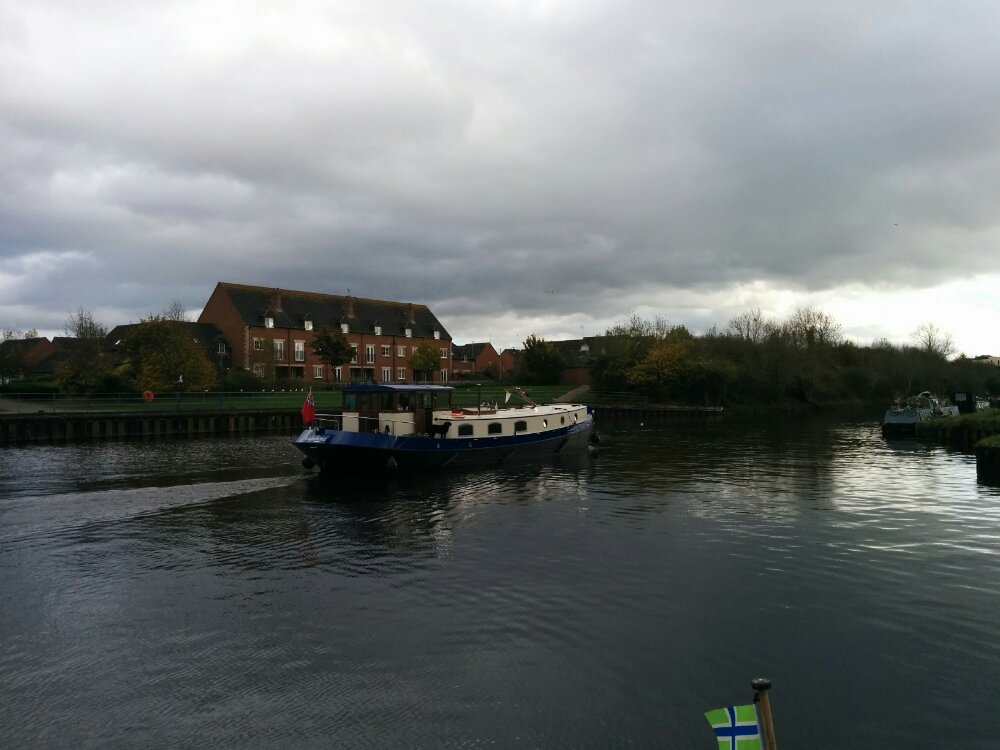 Time for a few more beers and the walk back home.