This is an interesting park, set around Loughs near Cavan.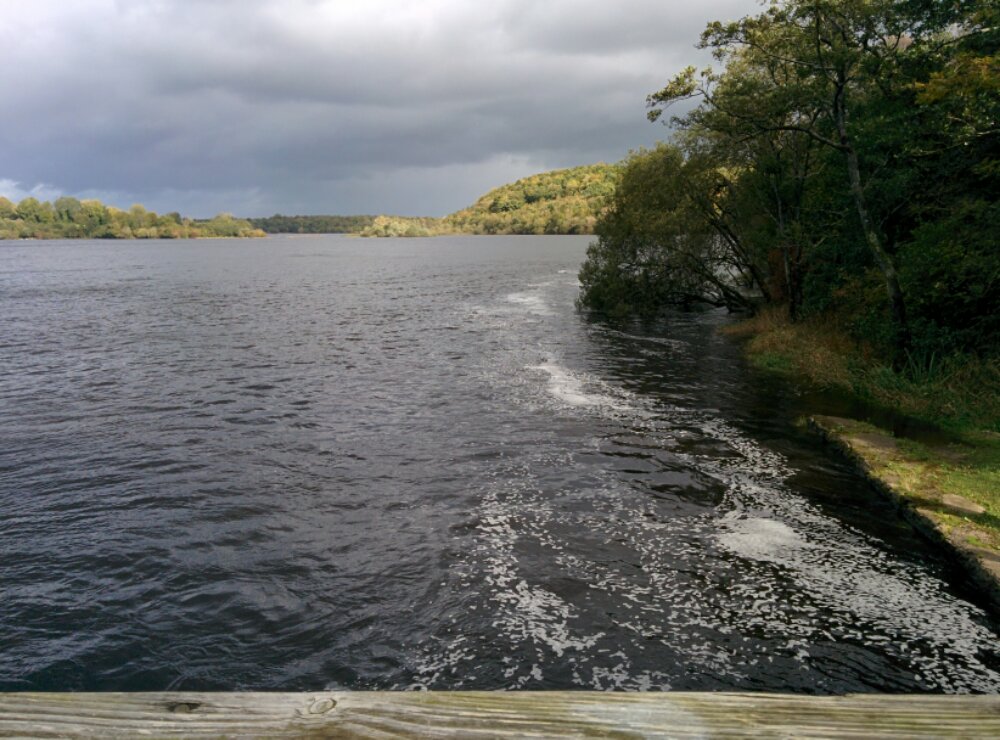 We went for a short walk before lunch
But due to the high water level, the path along the Lough shore was rather impassible – the green is duckweed!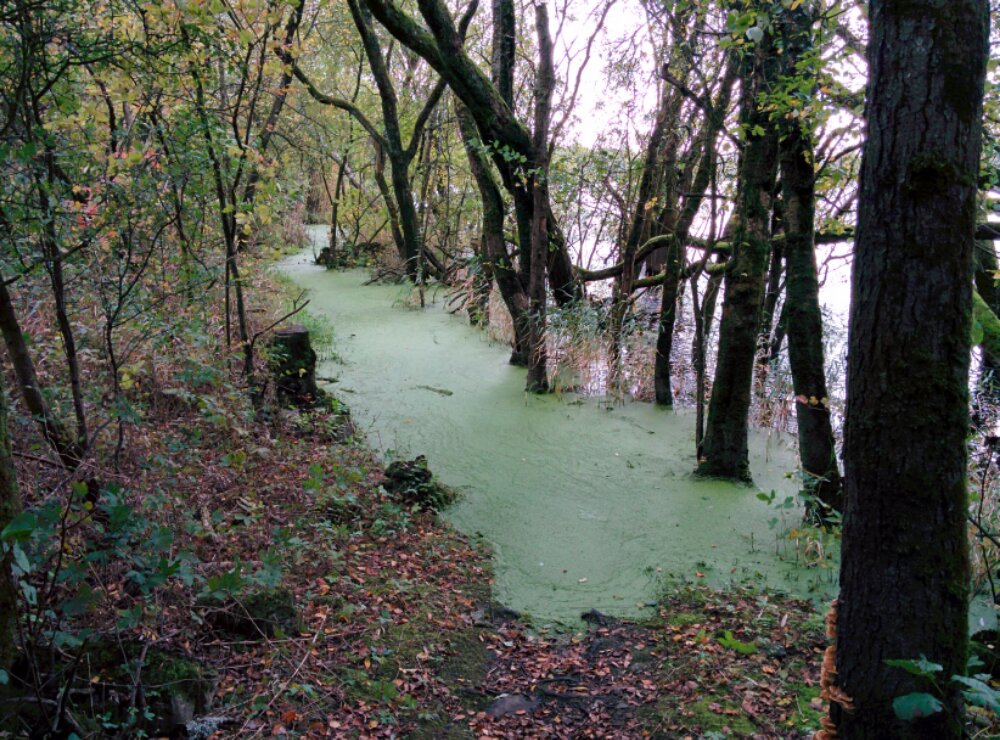 Another route was found…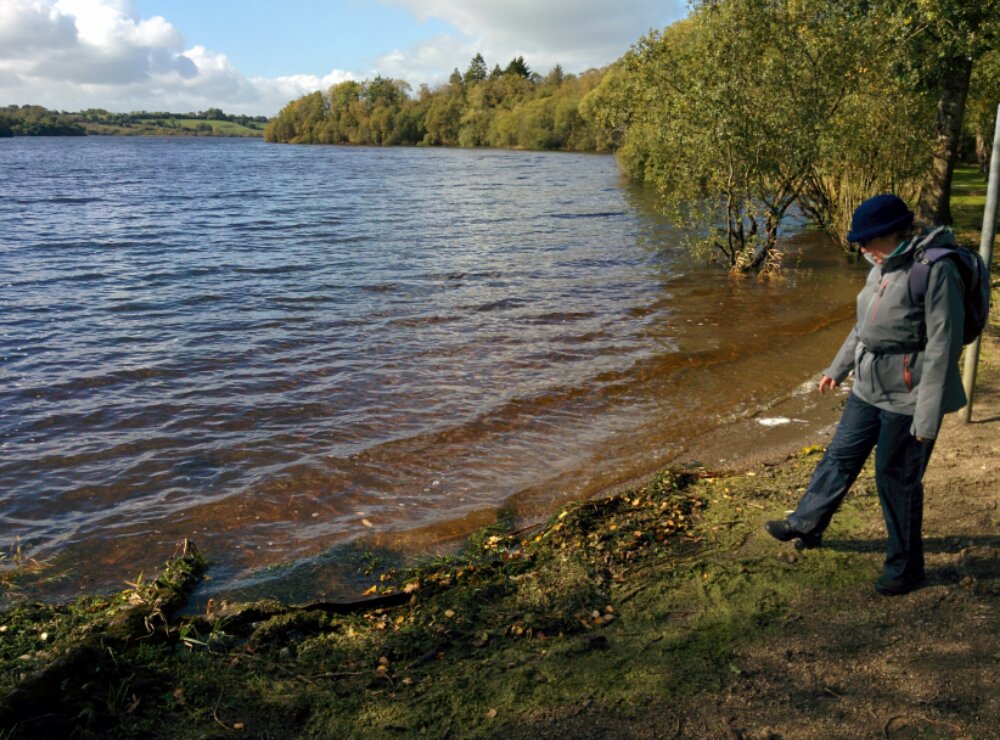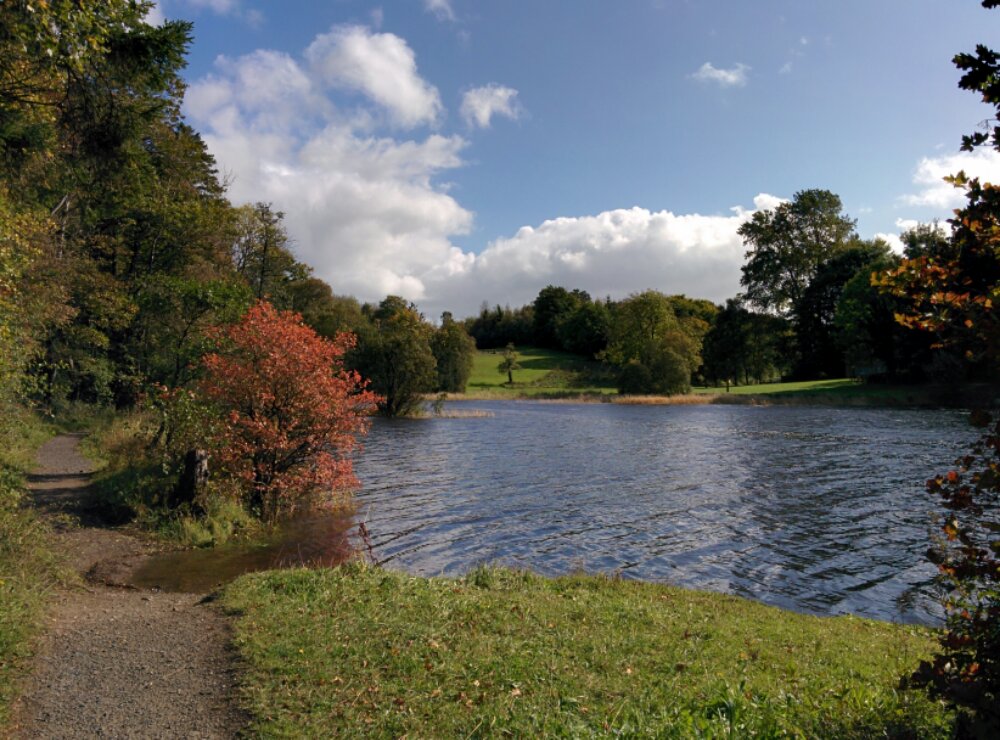 After lunch, we went for a longer walk in the forest.
Again noting that the high water level wasn't ideal if you wanted a rest!