We started the day with an interesting coach tour of the city highlights.
The first stop was at the Holocaust Memorial, a large abstract artwork of concrete blocks at various levels, with a museum underneath:
Next was a Platz with various rebuilt (as most old buildings in Berlin) churches and a concert hall: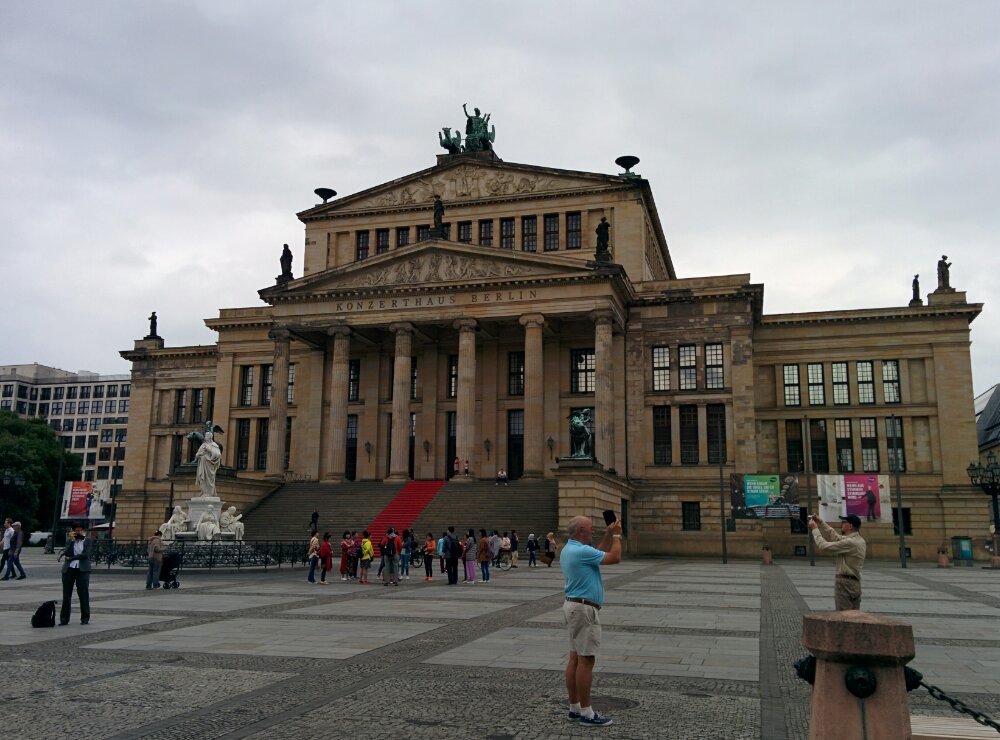 Then a long section of the Berlin Wall that is now used as an art display:
And then a different section of the wall that was left more or less as it was, though fenced to prevent any more souvenirs being taken: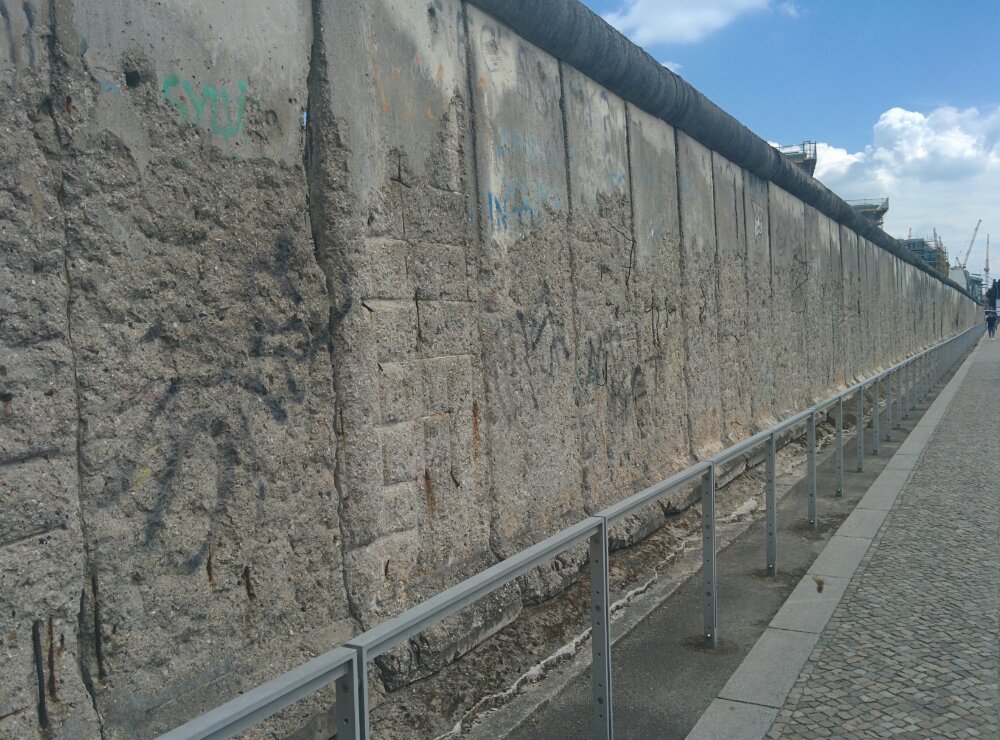 We had a tour of various government buildings, then stopped at the Victory Monument in the Tiergarten:
Then we finished the tour and were able to stop for a well earned beer and lunch in Potsdamer Platz:
In the afternoon, we walked out of the city through various parks, including a section by the Technical Museum with some very disused railway lines:
A different park had a lovely waterfall: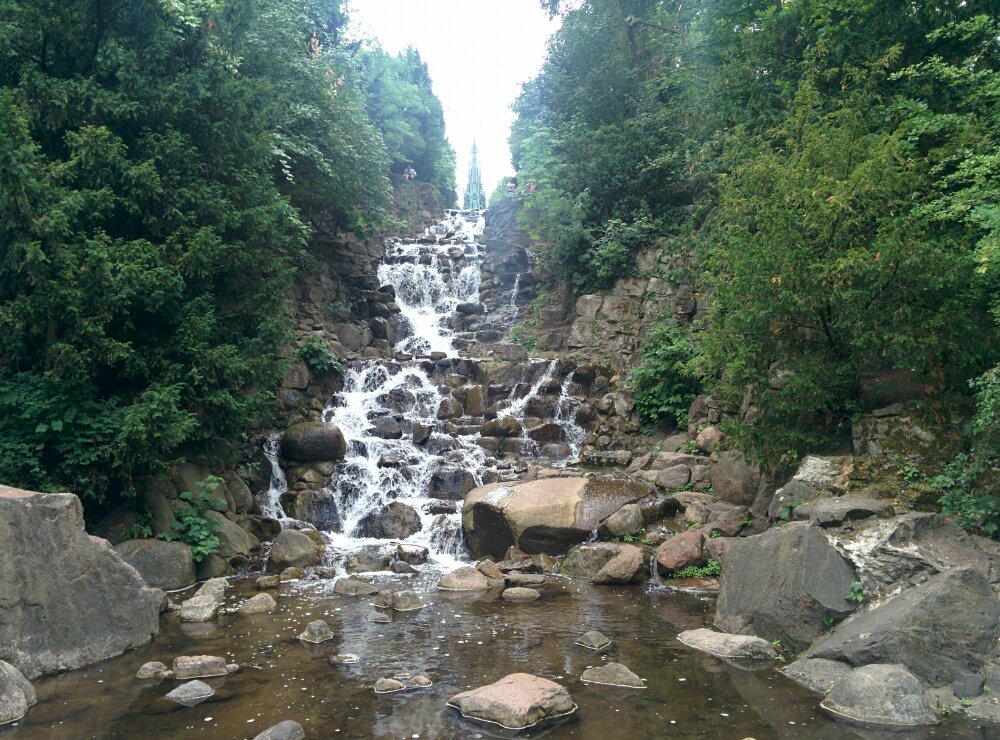 Then we got to the Berlin Airlift memorial at Luftbrücke Platz:
Then on the U-BAHN to Checkpoint Charlie – a rather fake cabin and dressed up soldiers for the tourists:
And then back to our hotel! An interesting day.