It's been a lovely day here in Prague, not too hot, not too cold, and a lovely and interesting city that seemed much calmer than Vienna or Budapest.
We started with a tour of the Castle area, on the opposite side of the infamous River Vltava. We all had to go through police security before being allowed inside:
It was busy but not quite so crowded inside. First was the cathedral, with fantastic and varied stained glass windows:
Then St George and his dragon (he gets everywhere…):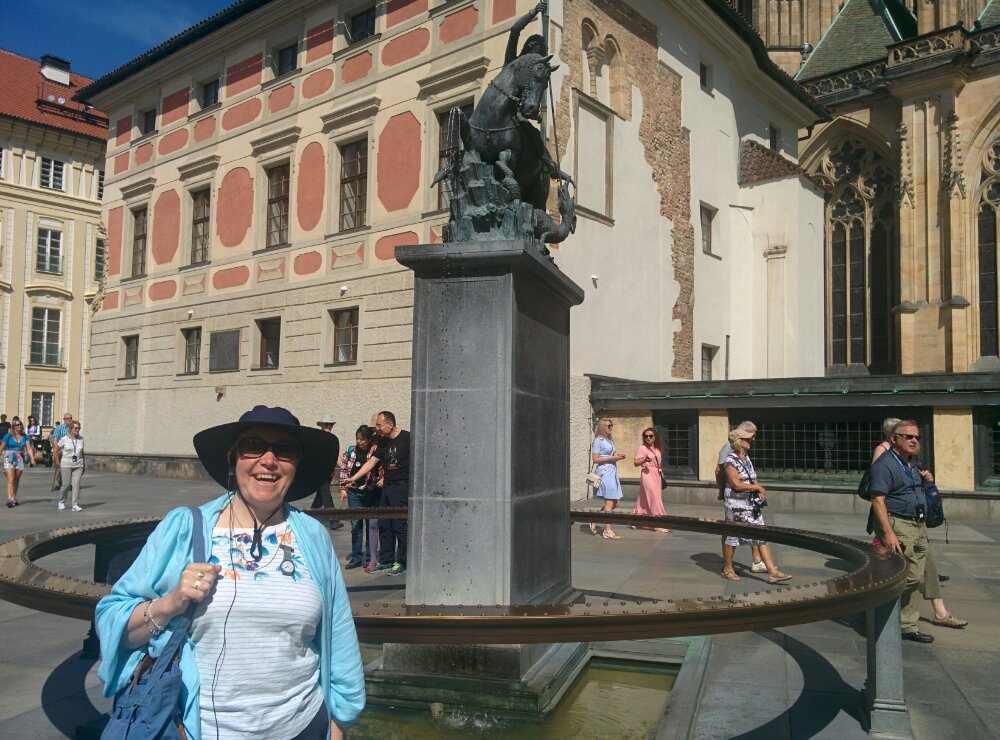 Then various other buildings, some of which you couldn't take photos inside.
And a good viewpoint, assuming the selfie stick holders got out of the way:
We then had some tables reserved in a nice cafe, which provided a welcome break:
Followed by various other buildings and squares:
Finally, some preserved 'workers' houses, most of which are now tourist shops:
And another viewpoint overlooking the city:
Then the long walk down the hill back to the city itself: