Nothing planned for today, so we were able to wake up without setting the alarm and do things at our own pace.
We bought a couple of 24H transport tickets, and got a tram across the city.
Very clean and quiet, with free WiFi and a good route display, so it was fairly easy to work out where to get off.
We then took the funicular up the hill: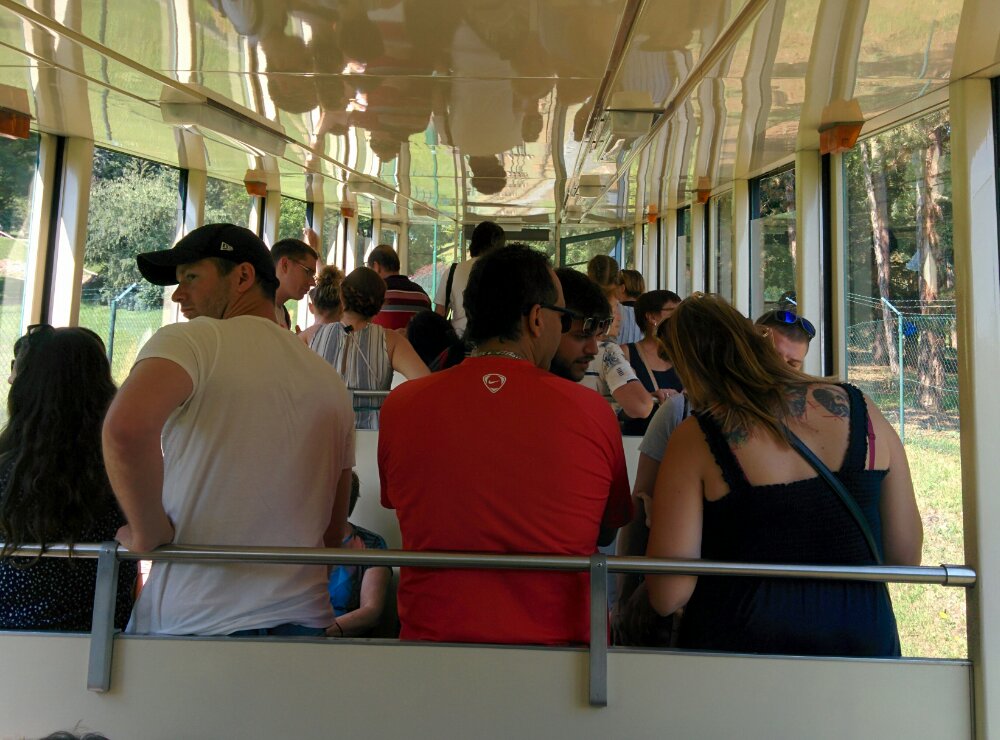 There was a good display showing the history of the various Prague funiculars – this is the 3rd one on this route.
At the top is a nice park, with a tower supposedly based on the Eiffel Tower:
It was too crowded to consider going up the tower, so we had a walk instead and found a geocache:
On the walk back down to the city, we passed a wooden church that had been in various locations before being given to the city:
By then, it was time for a beer and another tram to an island in the River Vltava:
There is a small hydro-electric station using the water drop over the wier; this is an old turbine: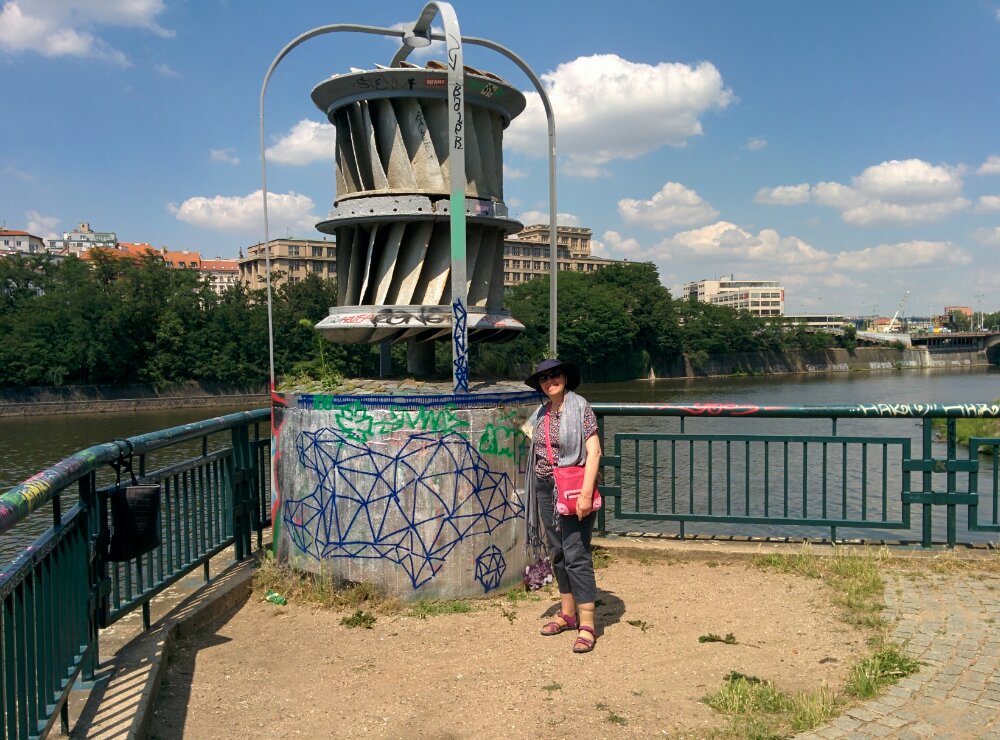 The locks bypass the wier in the earlier photo: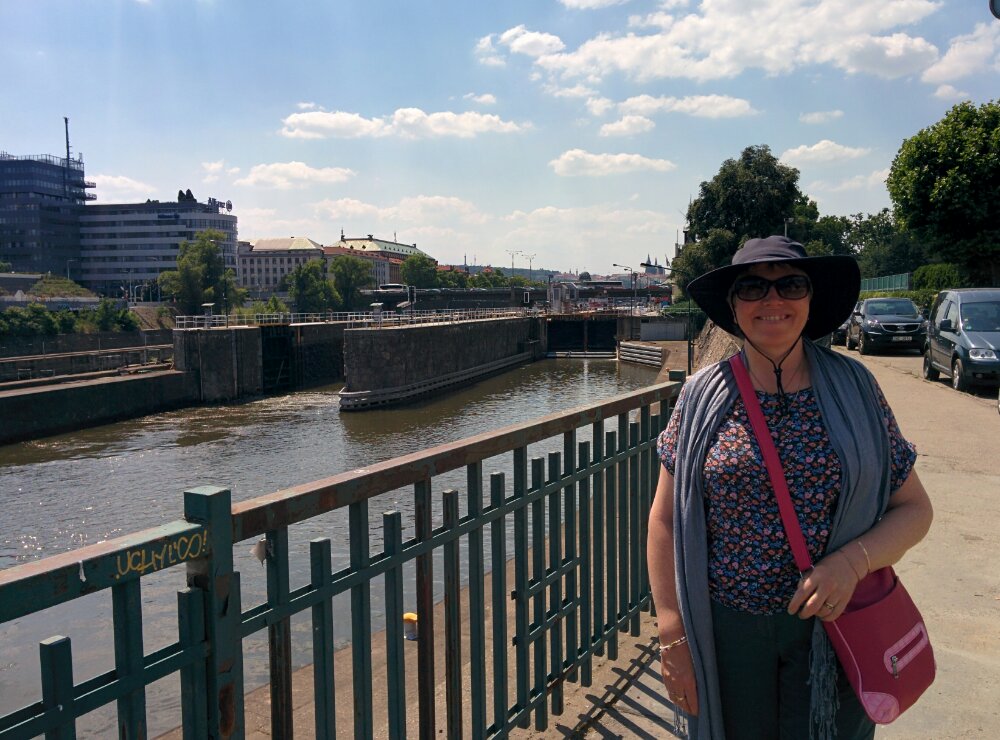 From here, we just missed a tram, so had a bit of a wait in the hot sun for the next one.
This took us to a suburb of Prague, with a nice quiet bar serving good food and Hoegarden on draft:
Suitably refreshed, another tram took us near the main train station, and we saw extensive renovation of the rail lines: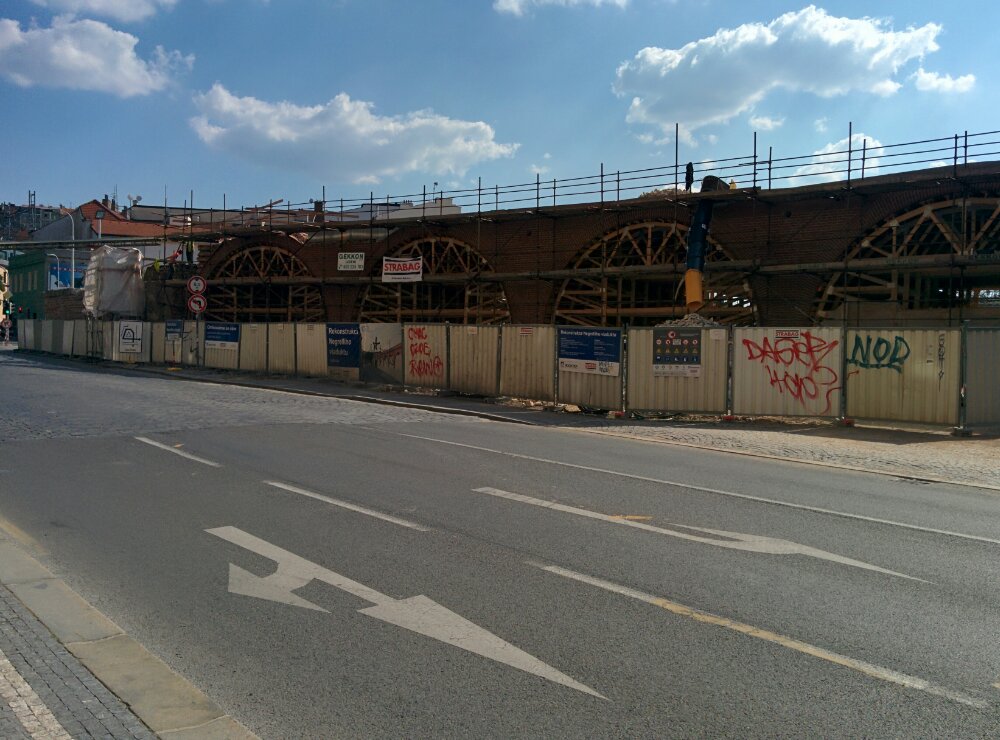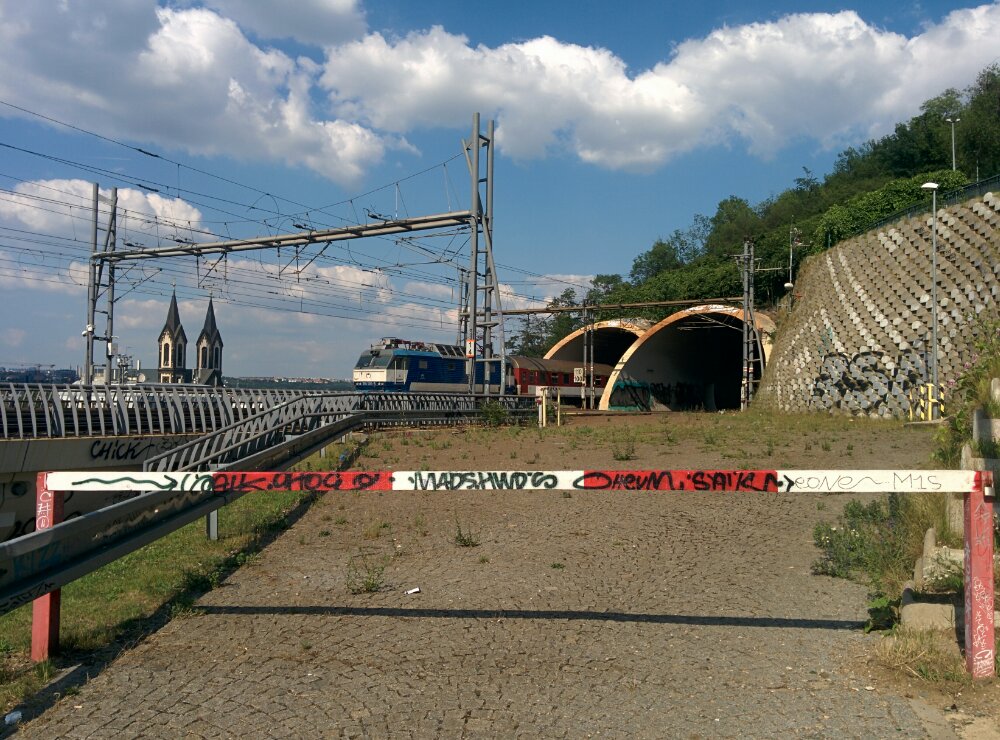 A steep climb up a hill took us to yet another museum on the top:
This statue is BIG – note the man sitting underneath!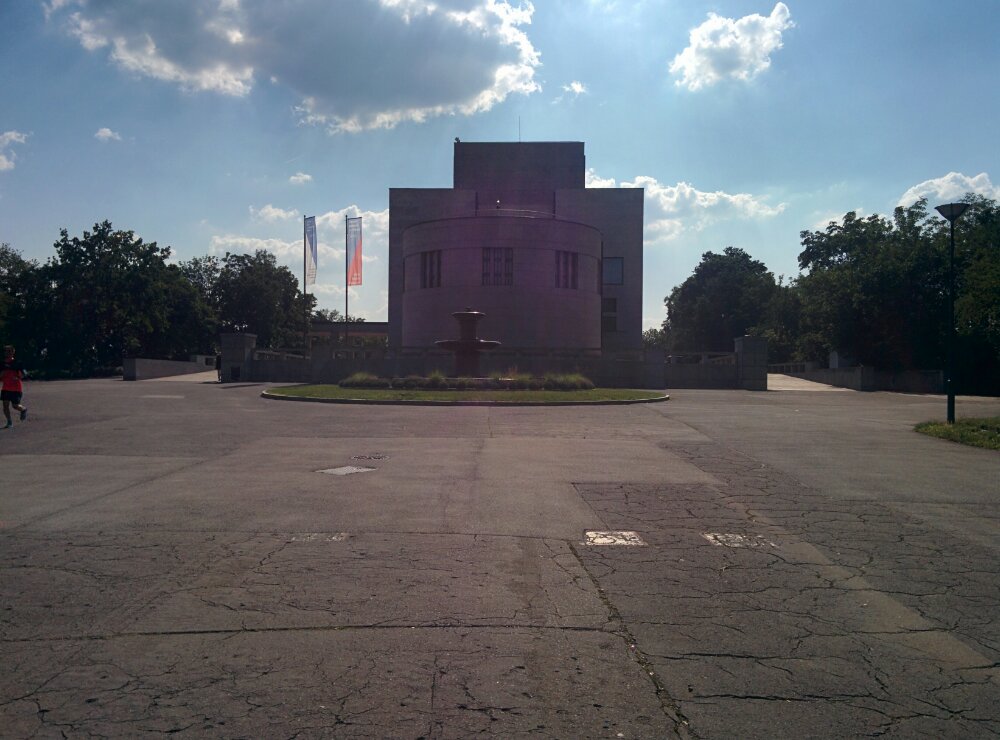 Nice views across the city though:
Then a nice walk through the park to yet another tram back to our hotel.