A very hot day today, so we used the U-bahn and S-bahn to go to the harbour. More interesting than some, with touristy things on one side and commerce on the other:
First visit was to a restored sailing ship with an interesting past:
After which, time for a beer (is this a familiar sentence on our posts?)
Our travel ticket for Hamburg includes the harbour ferries, so we had a quick tour around the harbour:
We enjoyed this so much that we got another ferry that went further along the river (Elbe) and got off where there were many bars and cafes for lunch.
We settled on pretzels (and beer/juice) in a place overlooking the river:
Further up was a beach, but the sand was too hot to walk on, so we caught the next ferry onwards and back to where we started: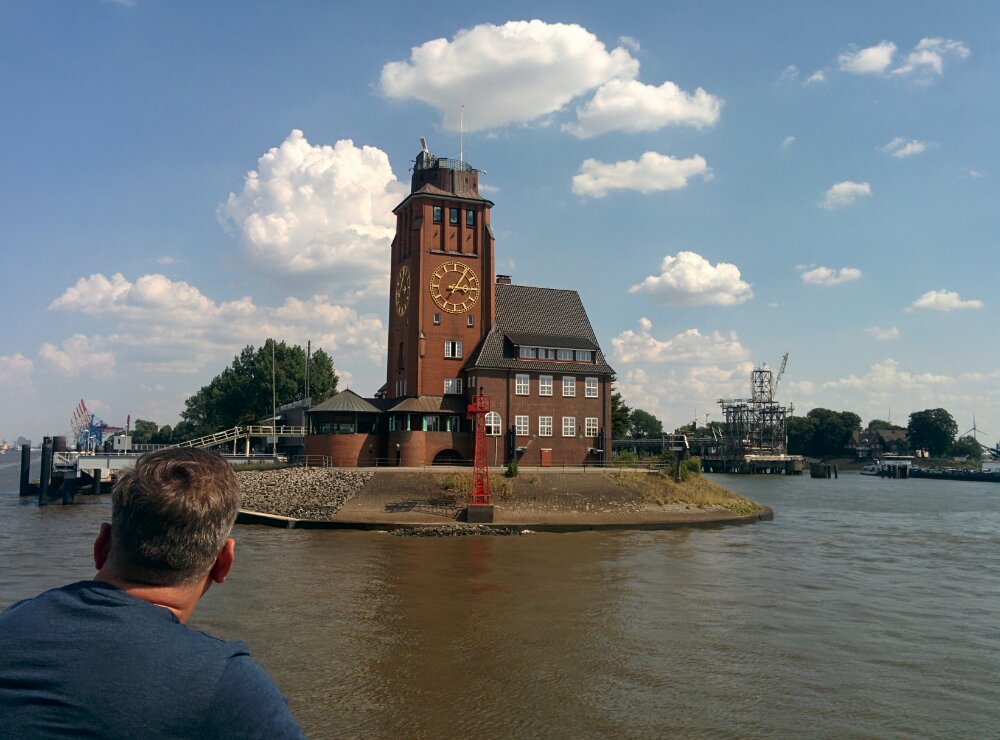 Then it was just a couple more trains back to the hotel for a shower and cool down!