We had to be up early to get here in our allocated time…
This involved a couple of trains and a walk across the docks:
As for Minatur Wunderland itself, where do you start? So much to see, and even walking round twice, I'm sure I missed many things.
As well as trains, there are moving lorries, boats and animations.
Every so often, the rooms darken into night: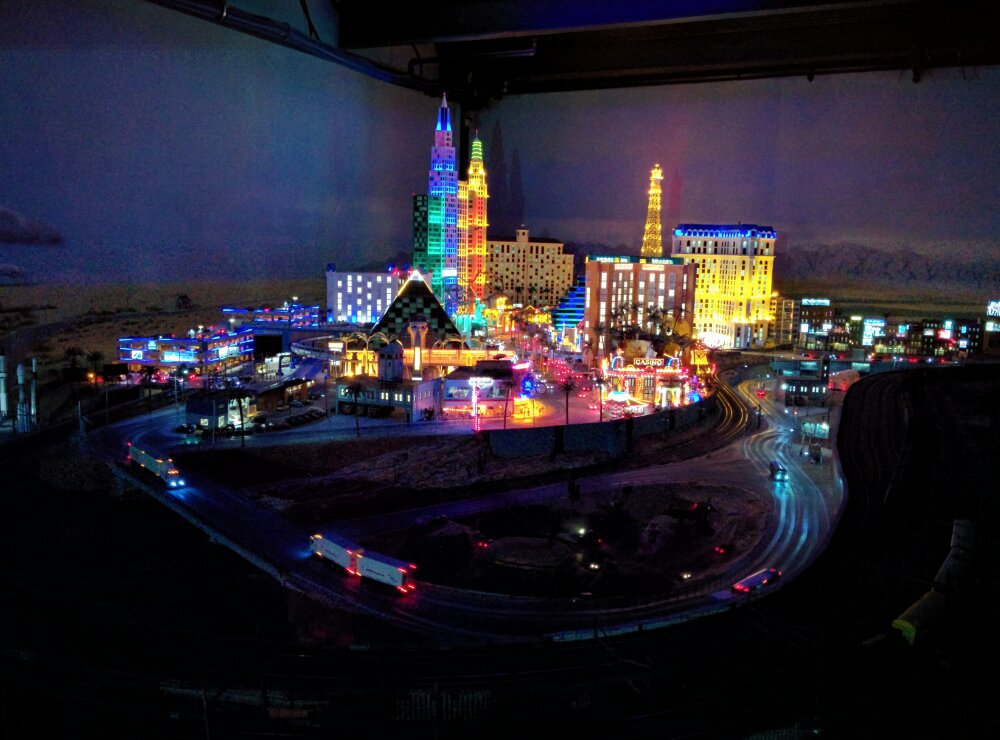 Different layouts are based on specific countries:
And winter:
Thousands of LEDs and people are used: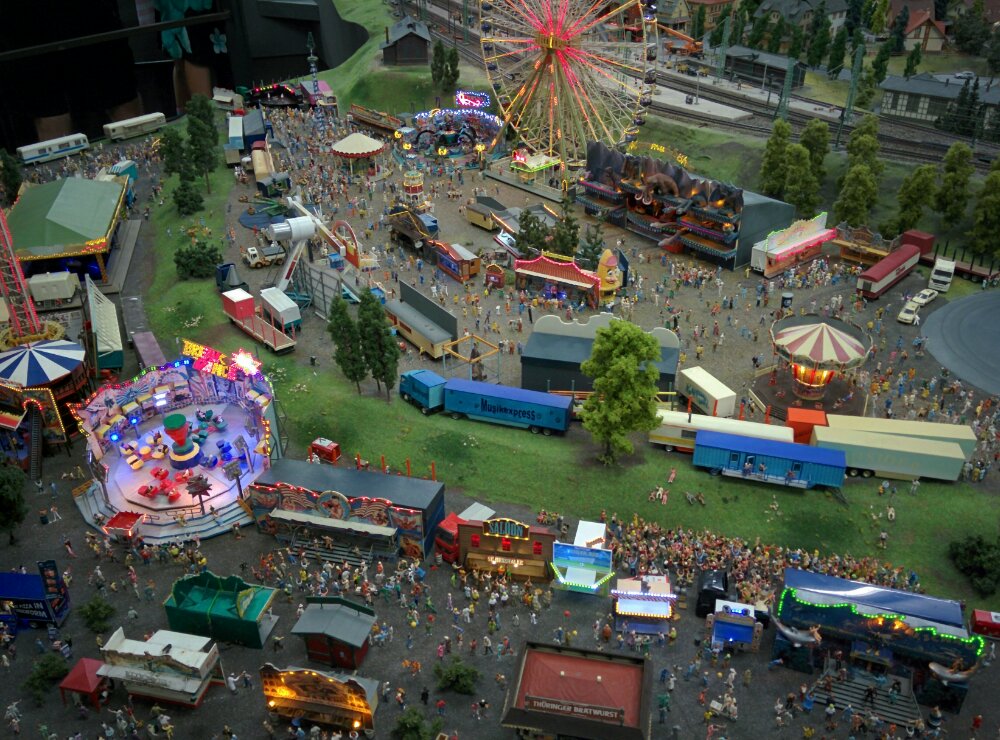 The control room was fascinating (for me):
Switzerland was well modelled over two floors: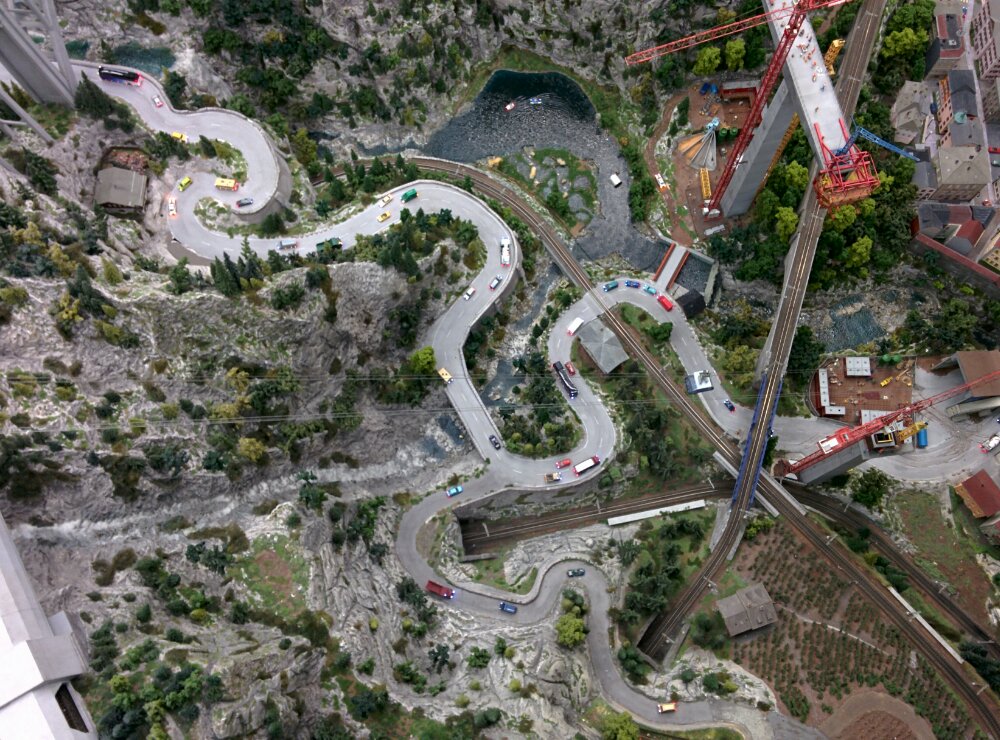 And an airport, with planes taking off and landing!
A rock concert: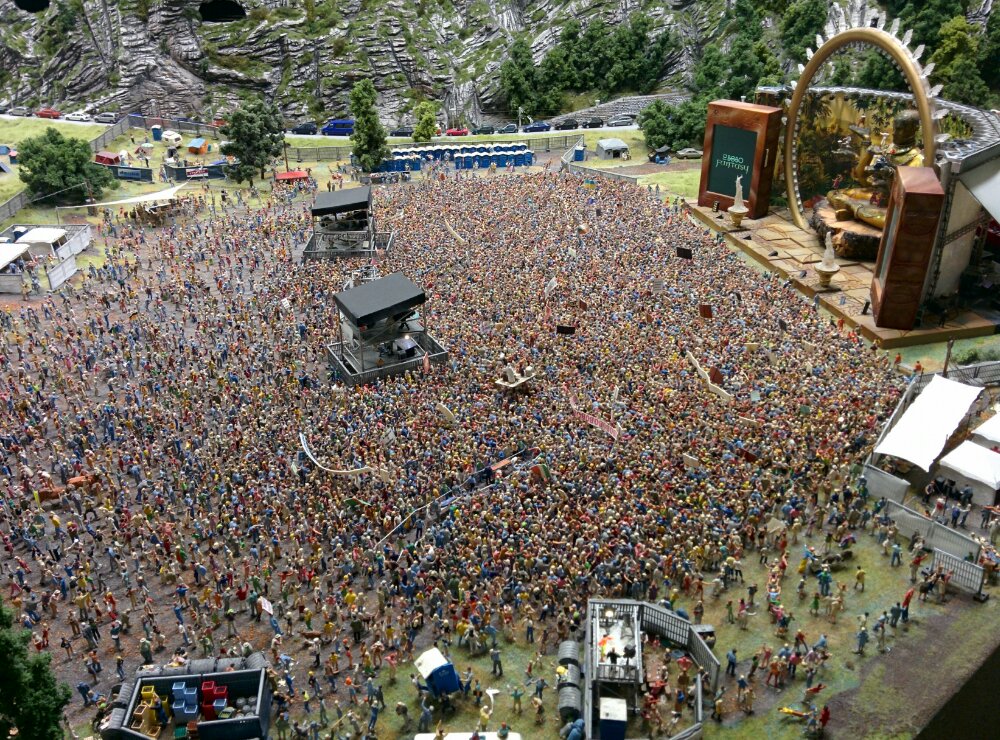 Even a working volcano:
And so much more, including trains!
These photos are really just a tiny snapshot of the models there – a recommended visit.
Afterwards, definitely time for a beer…