Following the thunderstorms yesterday, its been a lot cooler and fresh today.
Lucy and I spent the morning watching the boats go by on Alster Lake:
Whilst the others went to an interesting spice museum by the docks.
We met up for lunch at a nice Italian restaurant:
Then dropped the girls off at the airport as they had an earlier flight home.
We then visited the unimpressive Beatles memorial in the Reeperbahn:
And had time for a few beers before our flight.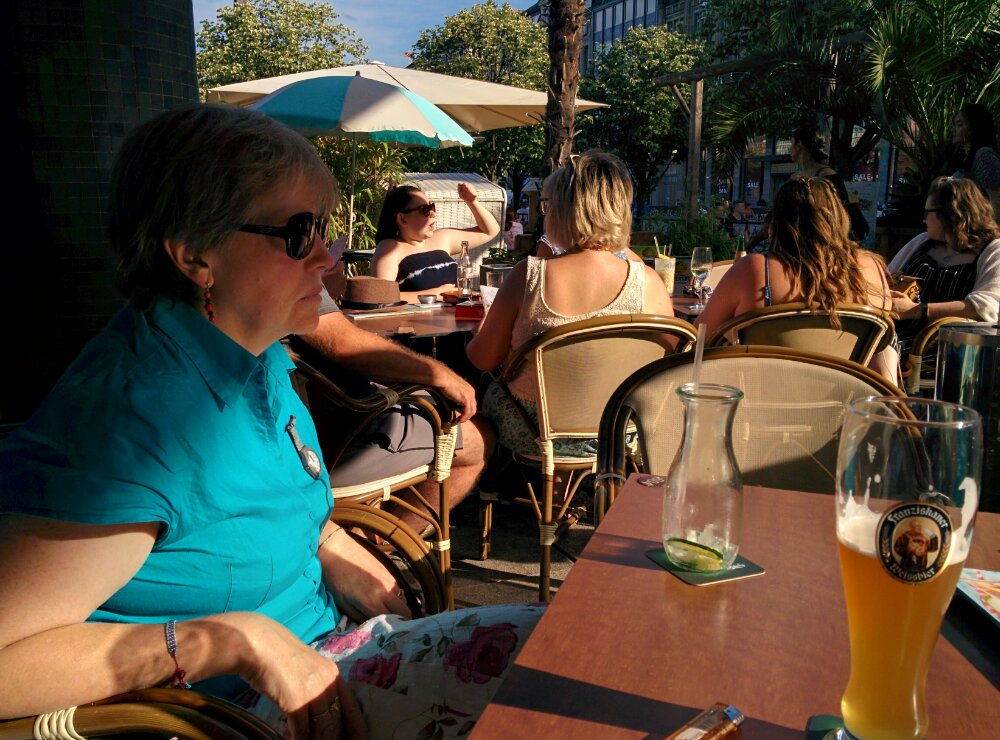 Once back at the airport, our flight was shown as departing on schedule on the departure boards, but an online check showed it increasingly late. Eventually it was shown as cancelled (as was the inbound flight from Gatwick). So we queued for an hour only to be told we had to sort everything out ourselves online… Not impressed, but we do now have a bed for the night and a booking for a flight home tomorrow…