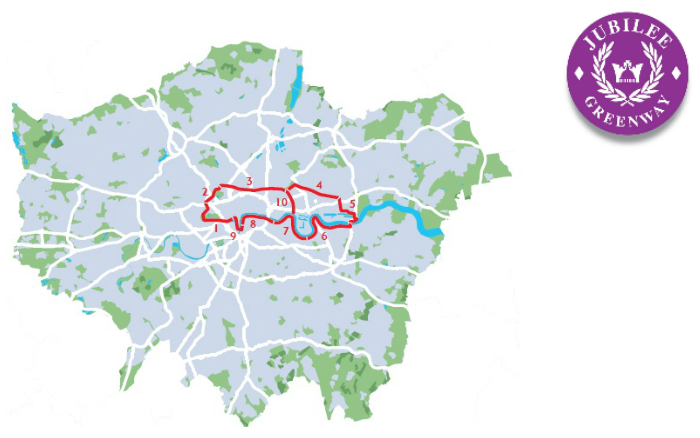 Another sunny day, so we took the opportunity to do the next section of this walk.
We returned to Camden Town station and headed towards the busy Camden Lock market – too many tourists!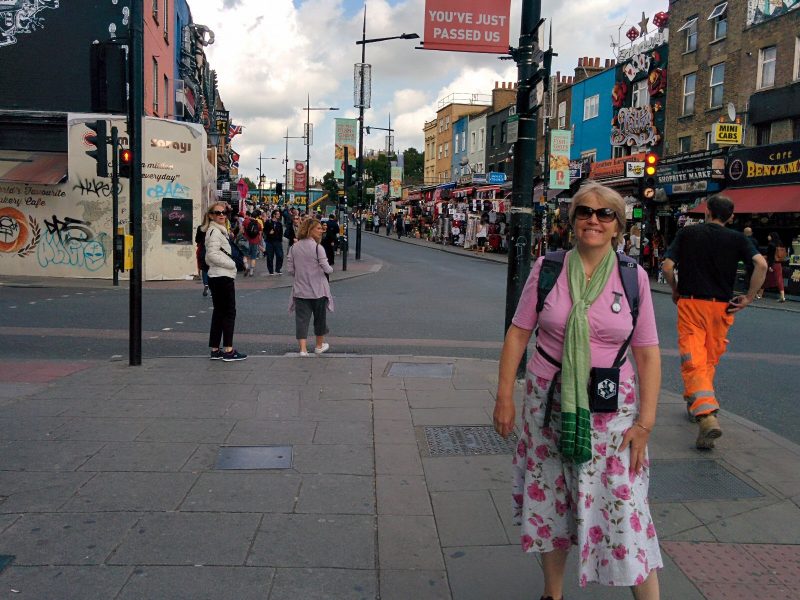 It was quieter by the canal though; this is Hampstead Road Lock:

Unfortunately, the towpath onward was closed due to building work, but circumnavigating the streets to rejoin the canal, we found this lovely green wall:

Then finally, we were back on our route along the canal:

Next stop was St Pancras Basin, with some interesting re-purposing of the old gas holders:
We watched a Eurostar come into St Pancras; very much the old and the new together:
St Pancras Lock is pretty:

Further on, we reached the Islington Tunnel, and had to divert over it. This was a much nicer diversion than with the earlier Maida Hill Tunnel, leading through a quiet housing estate and the busy (but not touristy) Chapel Market:

After some lunch, we rejoined the canal at the east end of the tunnel:

and followed the ever changing canal onwards through the Shoreditch area: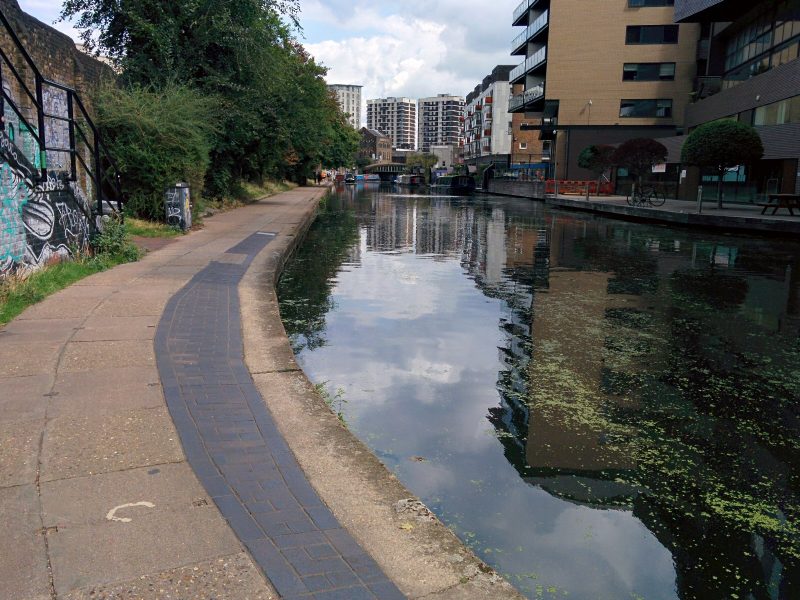 We should have turned off into Victoria Park, but instead followed the Hertford Union Canal for a bit before getting to the park:

Section 4
Victoria Park is enormous, and very well kept:

"Victoria Park covers 218 acres and was originally laid out by Sir James Pennethorne between 1842 and 1846; he had been a pupil of the architect, John Nash, and was himself Architect to the Commissioners of Woods and Forests. Victoria Park's design was much inspired by Nash's work at Regent's Park."
After a nice cup of tea in the park cafe, we braved the footbridge over the A12 and the rough end of Hackney to reach Hackney Wick station and the train(s) home: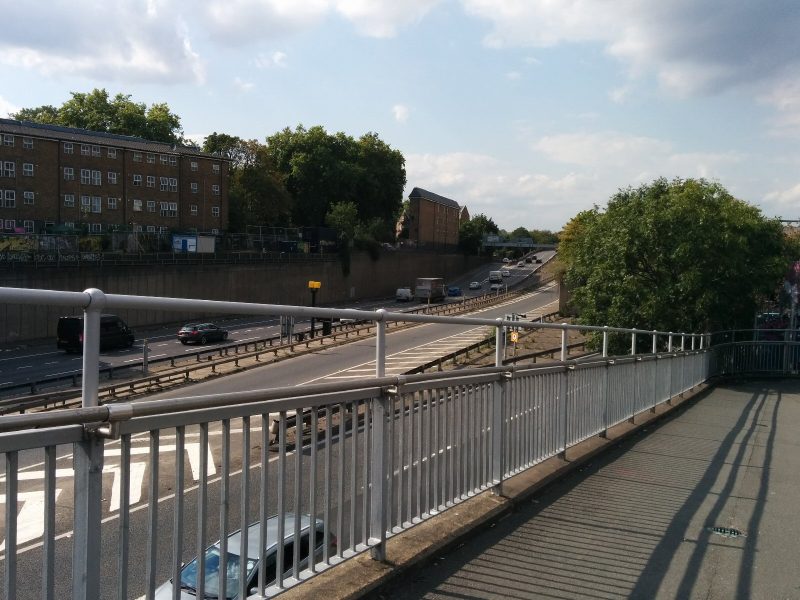 7.1 miles of Jubilee Greenway walking and 1 Geocache today.
For more information on the Jubilee Greenway, see https://tfl.gov.uk/modes/walking/jubilee-greenway