It's a lovely crisp morning, and really quiet at my favourite place to walk Rocco – High Elms Country Park. Not too muddy this morning, which is a bonus.
As we descended down the hill, the sun was just rising over the opposite hill, bringing a bit of colour to the woods: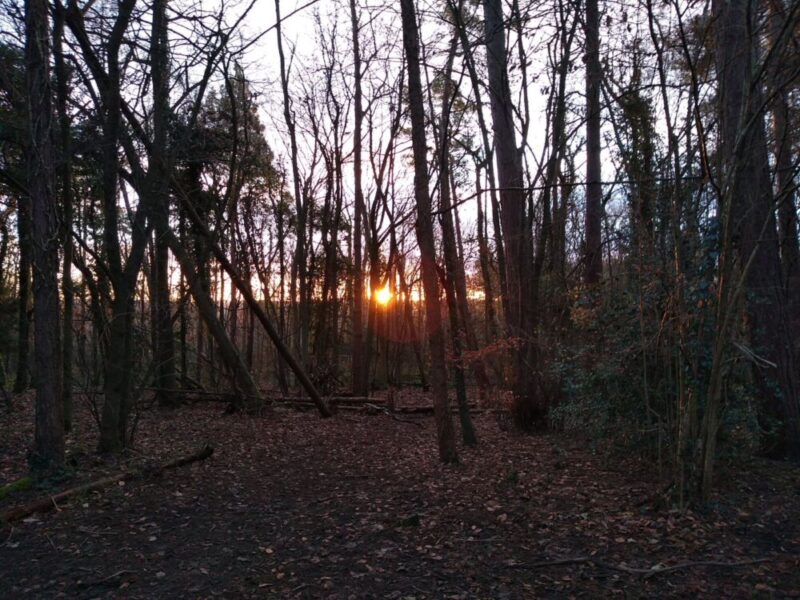 Merry Christmas to one and all!