Our last day on the waterways – again a cool start but warming up later.
This was the view from our boat first thing this morning:
We turned around and travelled back down the Canal du Bourgogne back to Migennes, where we did a bit of shopping and had lunch.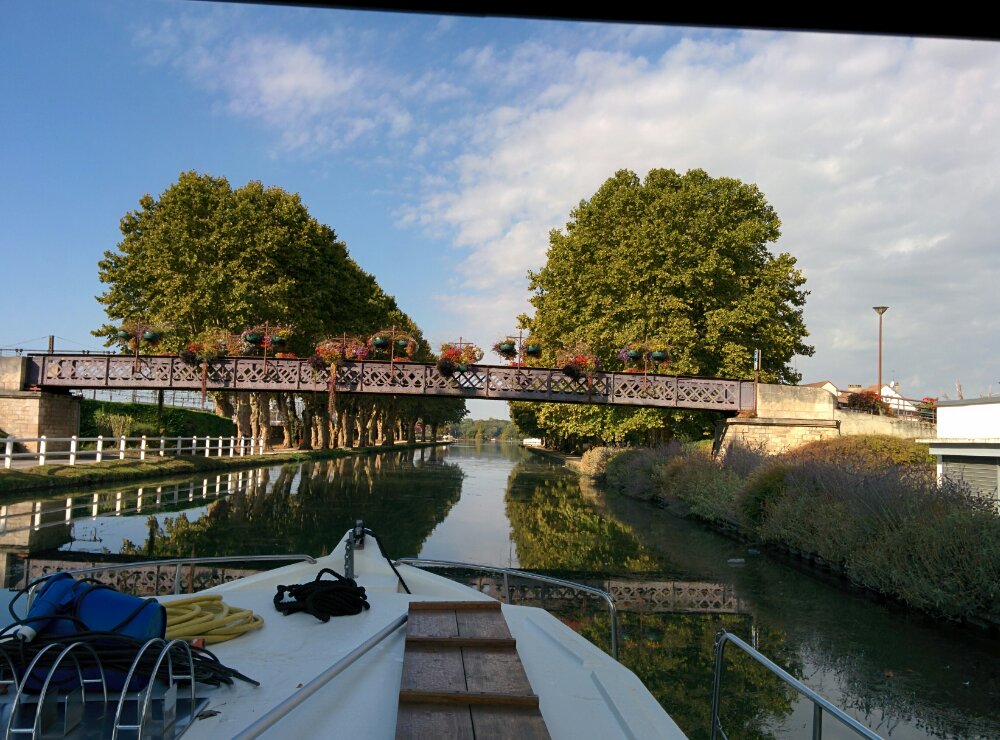 We had to wait for a large barge to come up the lock, and were then back on the River Yonne heading for Joigny.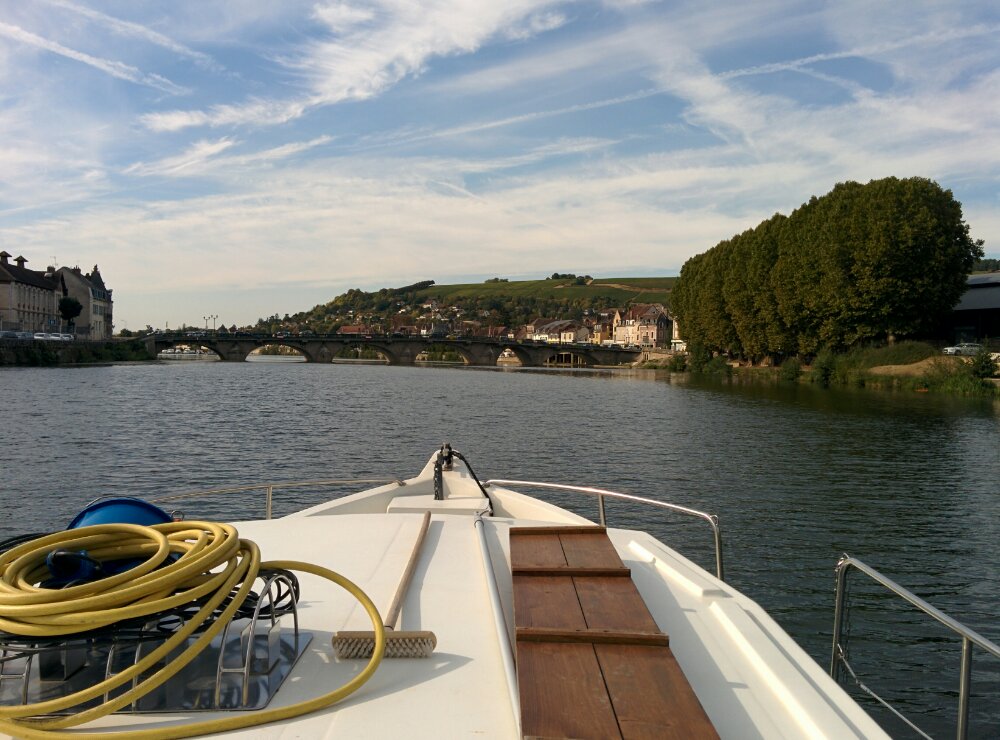 We're now moored up back at base, and are clearing the boat ready for handback early tomorrow.
24Km and 6 locks today.
We've travelled a total of 566Km (350 miles) on this trip, with 233 locks, 5 bridges and 3 tunnels. The most we travelled in a day was 43Km and the most locks in a day was 27 (that was a busy day!).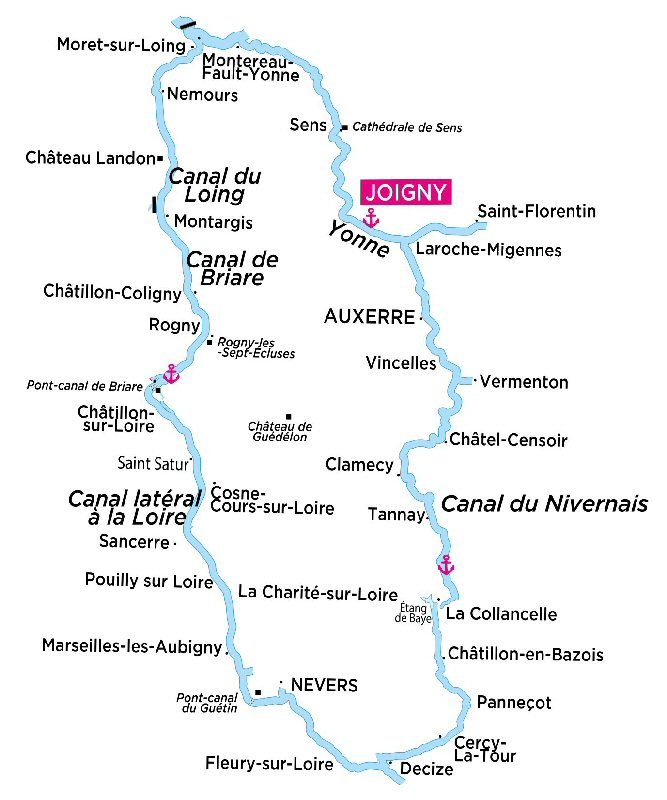 It's been a great holiday and adventure for us, particularly doing a 'ring', so every day we were travelling on a new bit of canal.