Finally, a bit of decent progress today! We finally passed the Hotel Barge (which took up a whole lock and didn't seem to go any faster than 3Km/hour), and the lock keepers were coordinating themselves sensibly.
Some grand scenery this afternoon with wooded hills and limestone cliffs.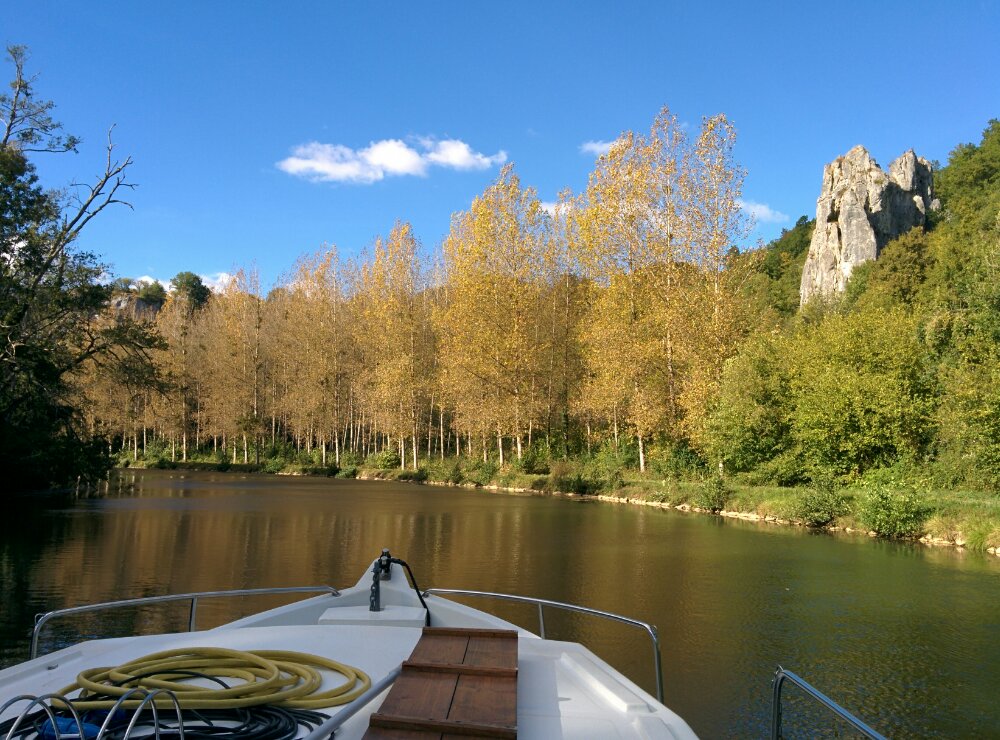 We're now moored for the night in a really quiet spot near the next lock:
29Km and 11 locks today.