Slow progress this afternoon as well…
A bit of excitement though when the lock keeper left the top paddle open – all of a sudden the boat shot across the lock diagonally and I struggled to hold it. Didn't even apologise!
We encountered the first of many lift bridges on this canal. They're electric, which saves some work, but you still have to get off to open and close them.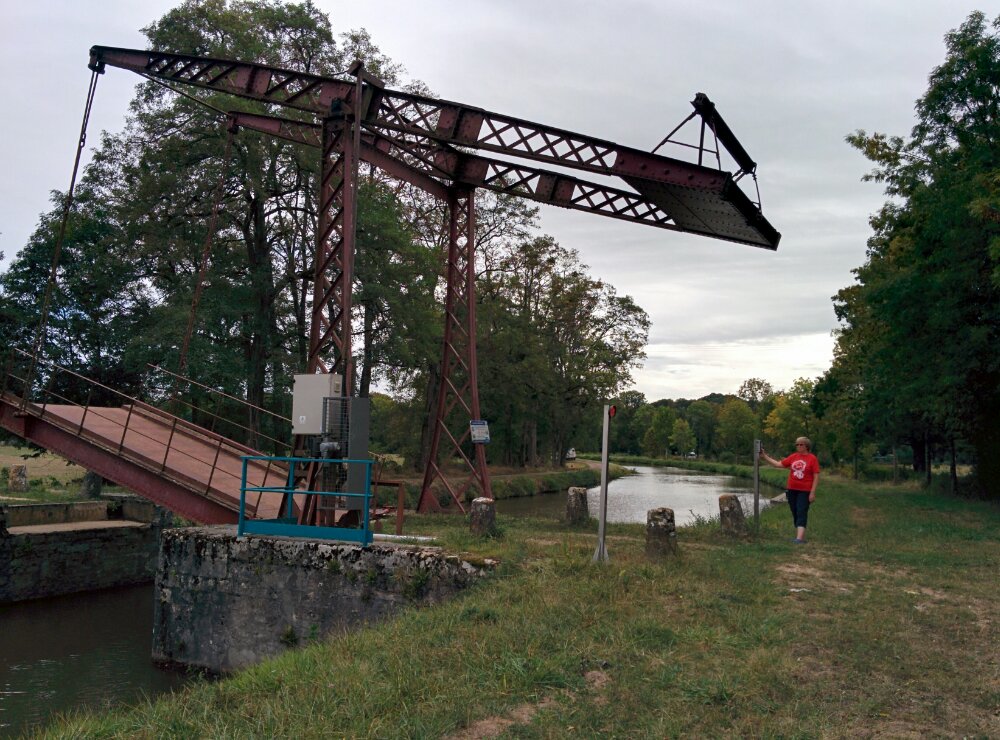 One interesting aspect of these locks is the lack of a bywash, which means that even with the bottom gates open, water is still pouring over the top gates.
Despite being a bit cooler today, it was still very pleasant, and some nice canal sections.
A total of 18Km, 19 locks and 3 bridges today.