A bit of a dull day today weather wise, but the forecast rain held off, which was a bonus.
The lock keepers also seemed a bit more organised today, and whilst we had to wait occasionally, there were no long delays.
The canal scenery is getting nicer by the mile; forested hills are the norm.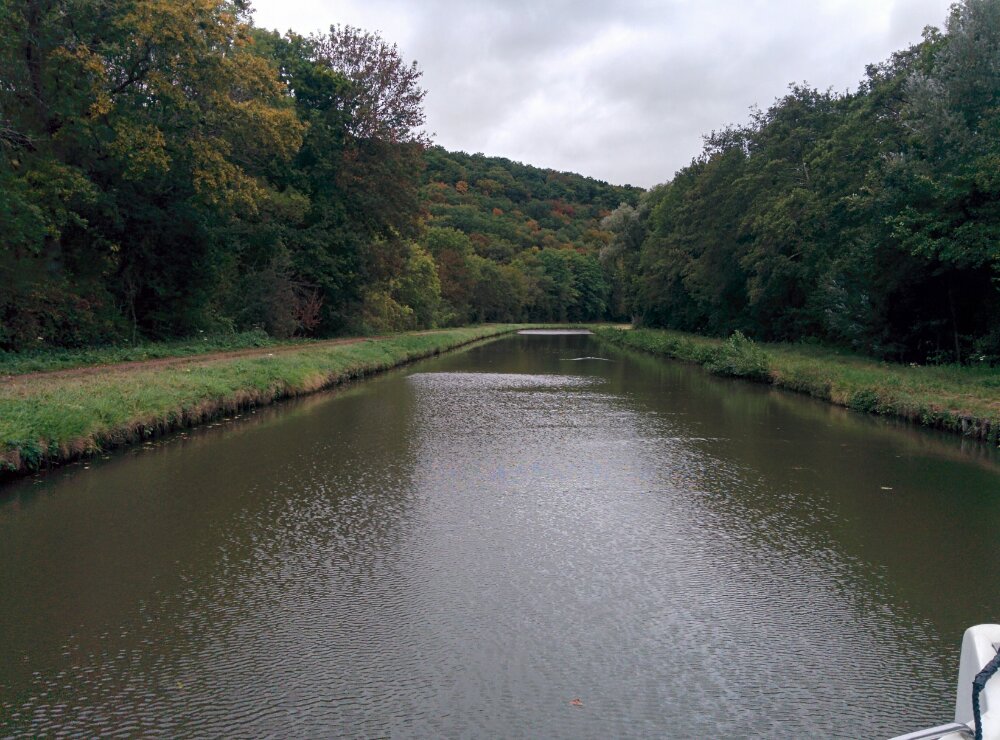 The usual collection of locks, including one double lock. And more lift bridges.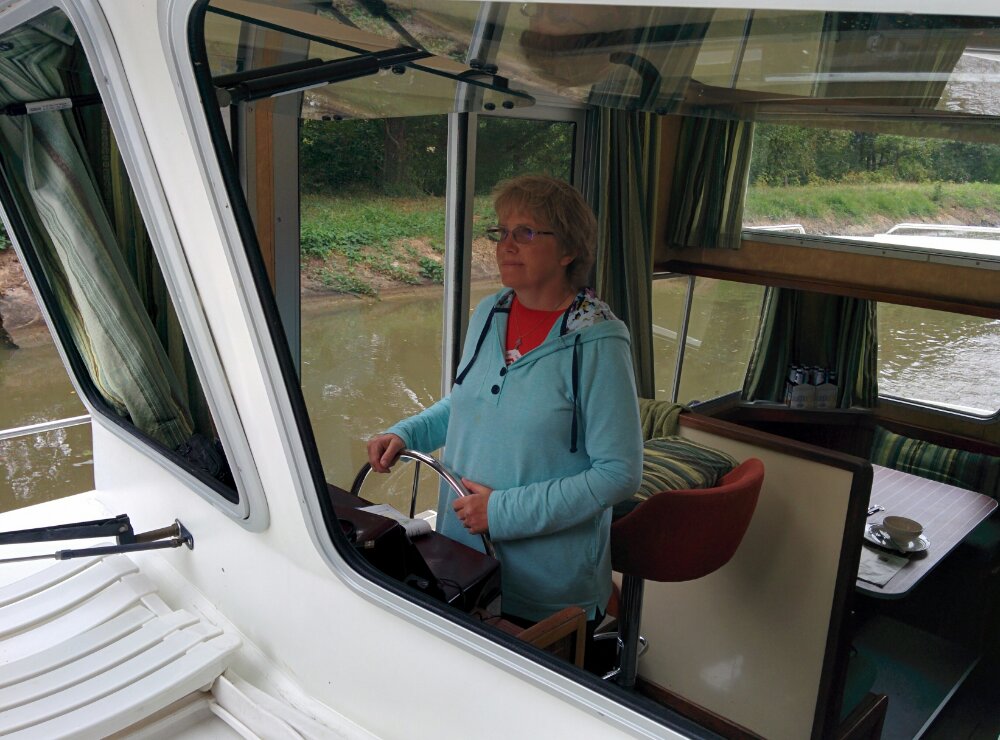 At one lock, the keeper had a very friendly dog:
We're now moored in a quiet quay just outside Clamecy (with WiFi) and are assured that there will be some restaurants open tonight – France seems to shut down on Sundays and Mondays.
21Km, 11 locks and 2 lift bridges today. And a swing bridge, but that was open so doesn't count!