After lunch, we continued to Auxerre (and the end of the Canal du Nivernais) – quite dramatic from the water with the cathedral overlooking everything.
The older part of Auxerre was quiet and interesting; the cathedral was also nice:
After a bit of shopping, we continued on the River Yonne, with much bigger locks, making our little boat seem even smaller!
These locks also seen to take ages to empty, and the lock keepers didn't always seem to be in the right place at the right time, so it took us 3 hours to travel 10Km to the quiet village of Gurgy, where we're spending the night.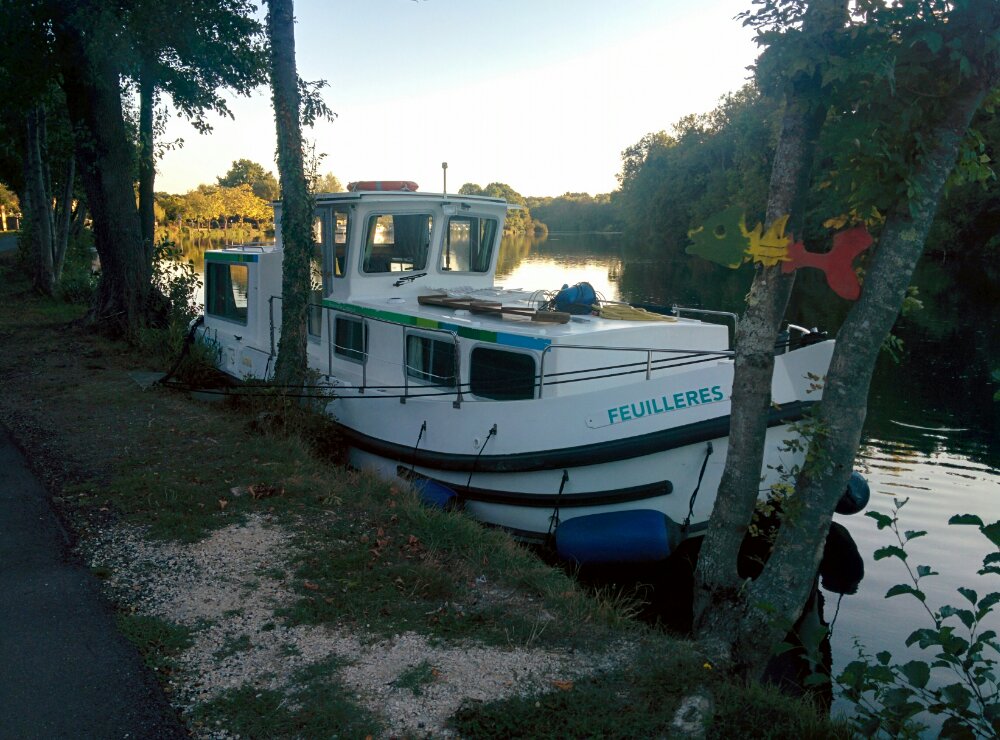 No, we're not moored to the tree!
29Km and 15 locks today.