We decided to use the "Emirates Air Line", more usefully known as the cable car, from Royal Docks to North Greenwich as part of our journey home today.
Online research showed that we could spend £3.50 with a contactless card at the barrier and avoid the £10-£20 "fleece the tourists" experiences heavily advertised at the entrance.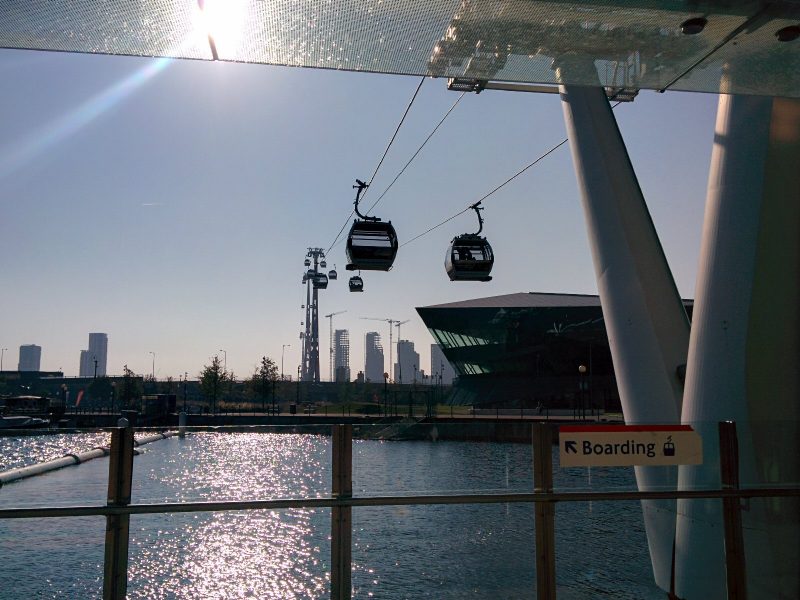 It wasn't very busy, so we were 'allowed' a car to ourselves. The views over docklands and the river were great, though the sun (and windows) got in the way of some of the photos!
We then had a quick look at the busy retail park surrounding the O2 dome, then headed home for a cup of tea: