We went for a nice walk from Maisemore this afternoon. Maisemore is a very pretty small village just north of Gloucester.
After walking along many cabbage fields, we started to climb up from the River Severn valley.
And eventually started dropping back down towards the River Severn.
After struggling to find the path through some old orchards, we reached the National Trust Tithe Barn at Ashleworth.
Nearby was the Boat Inn, a pub we'd visited before. It's a very quirky place by the river, but with an interesting selection of gravity beers.
The route back follows along the River Severn.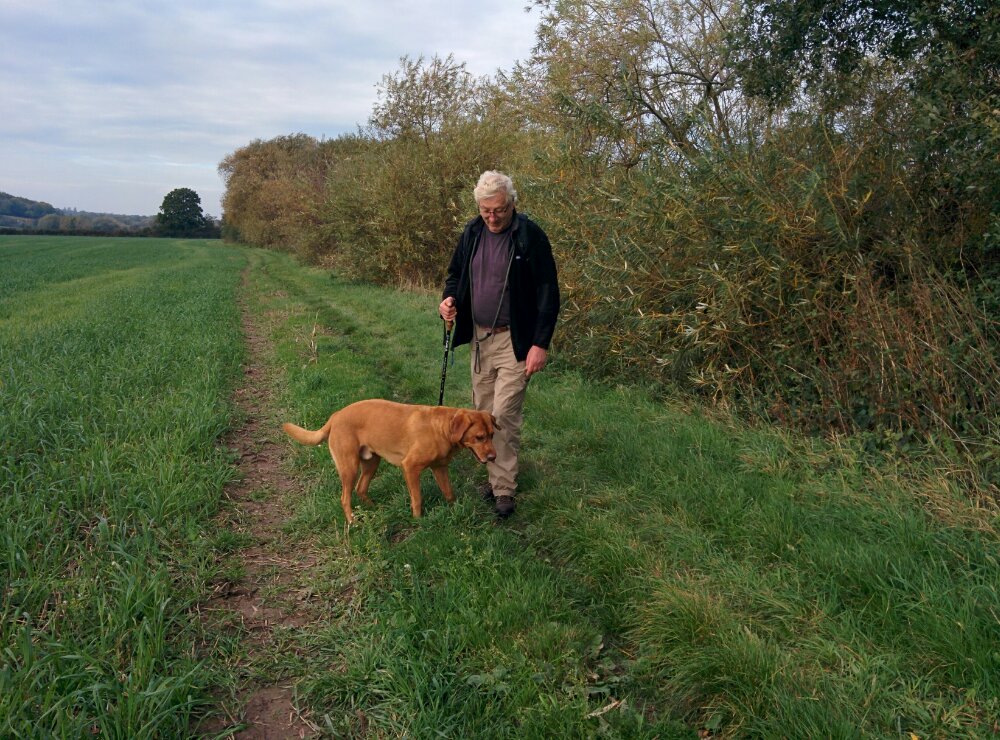 A total of 7.2m today, and 5 geocaches found.