Another nice day today, so we walked along the canal into Gloucester.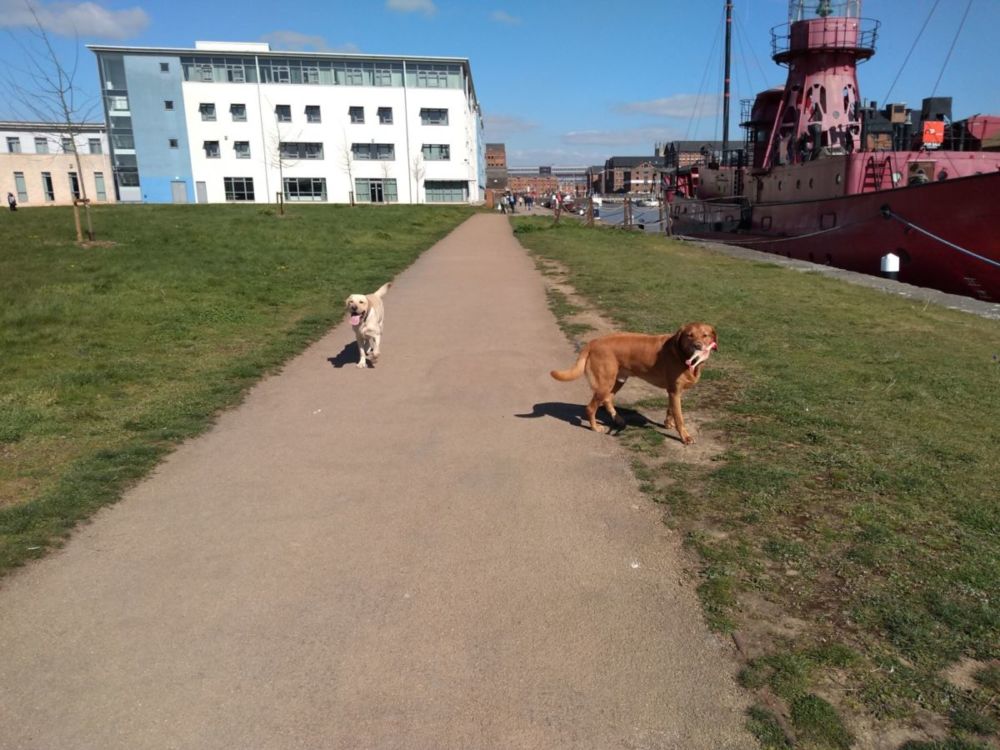 You'll see that Toby has found a rubber chicken…
We then tried a recently opened micro-pub in town, the Turks Head Inn: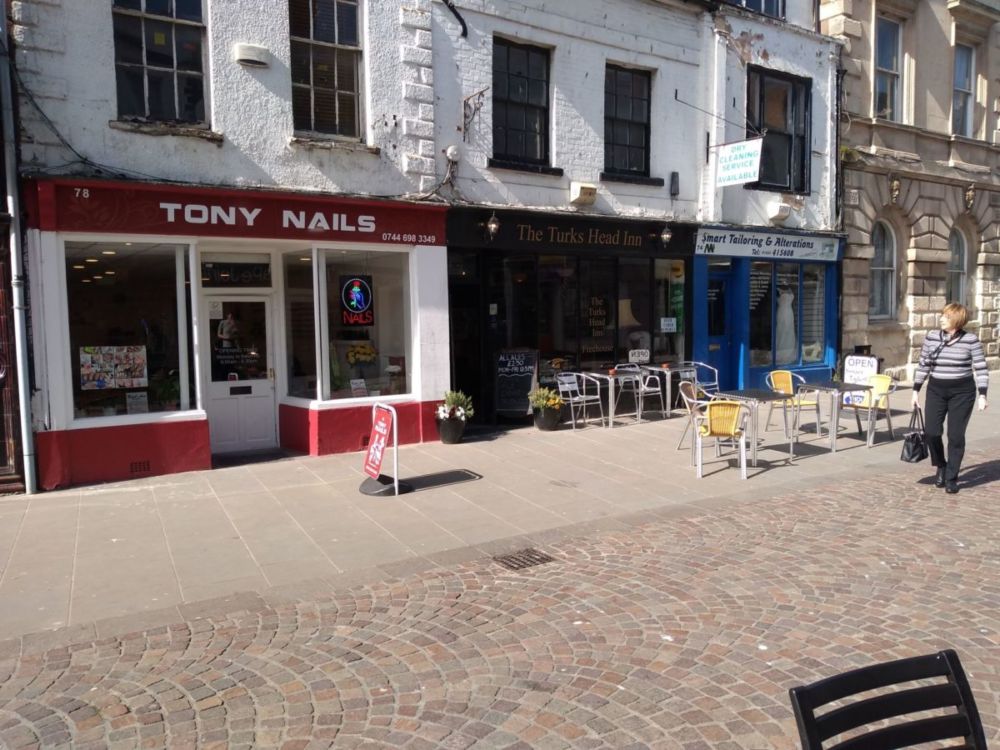 We were made very welcome (OK, at that point we were the only customers), and the dogs were allowed off the lead: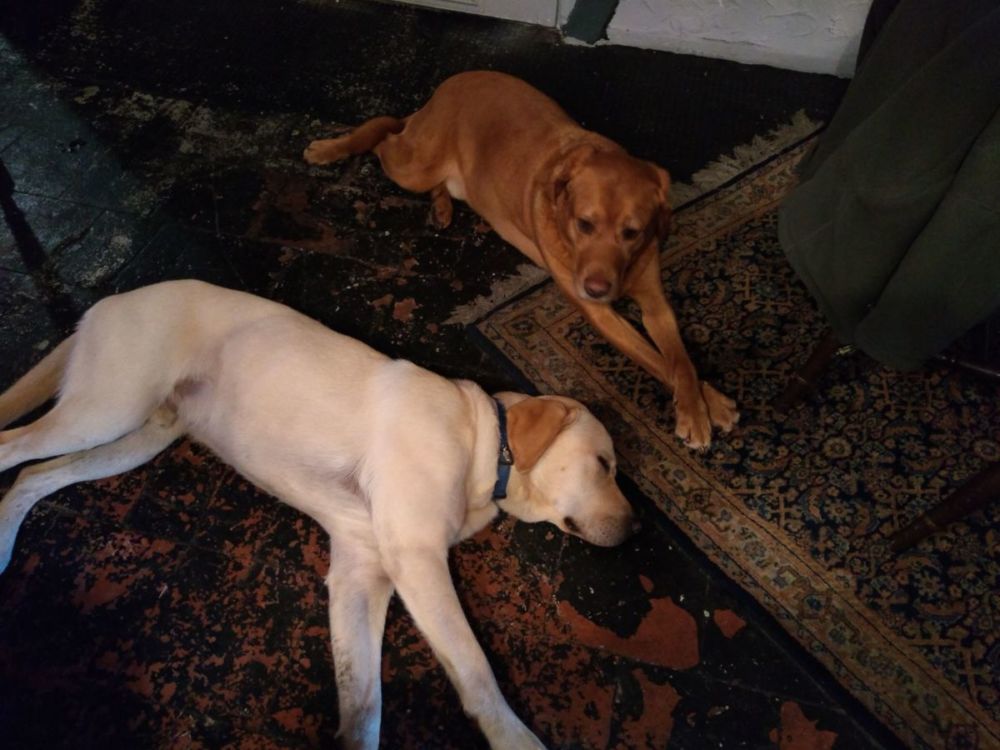 Of course, all potential food sources had to be investigated, including the slops tray!
After sampling the beers and ciders, we returned to our favourite pub in the docks, The Tank.
And then weaved our way home along the canal.