What better way to spend a sunny day than walk through the bluebell woods to the pub?
It's always nice to eat outside (when it's warm and dry anyway), and we had a super meal. There was an error with the chips, so we had some left over for Rocco.
Afterwards, we had a short walk around Polstead.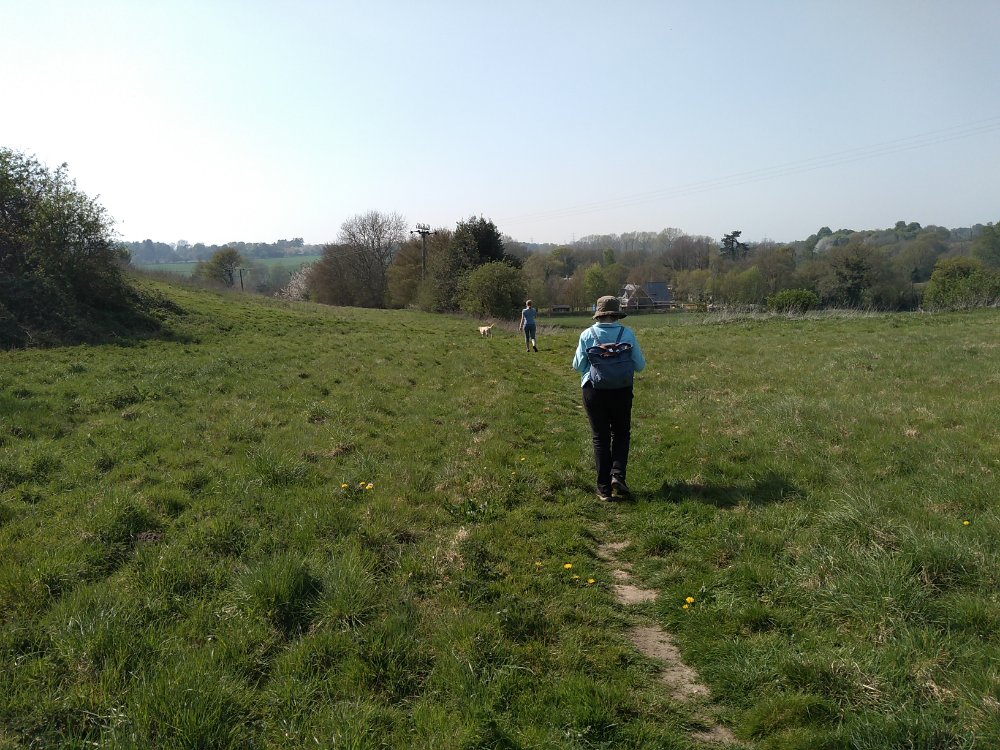 We diverted via the nearby ford, in which Rocco had a wonderful time playing with sticks.
Then back for a cup of tea…