A bit of a miserable start today, but the drizzle soon passed to give a dry day, though not as warm as recently.
The ladies wanted to do some shopping in Hadleigh, so Rocco and I got a lift there and walked back.
It was pleasant walking, though windy at times.
Luckily there was a path through this field:
I chose a route passing many geocaches, the hint for one was Don't get bricked in: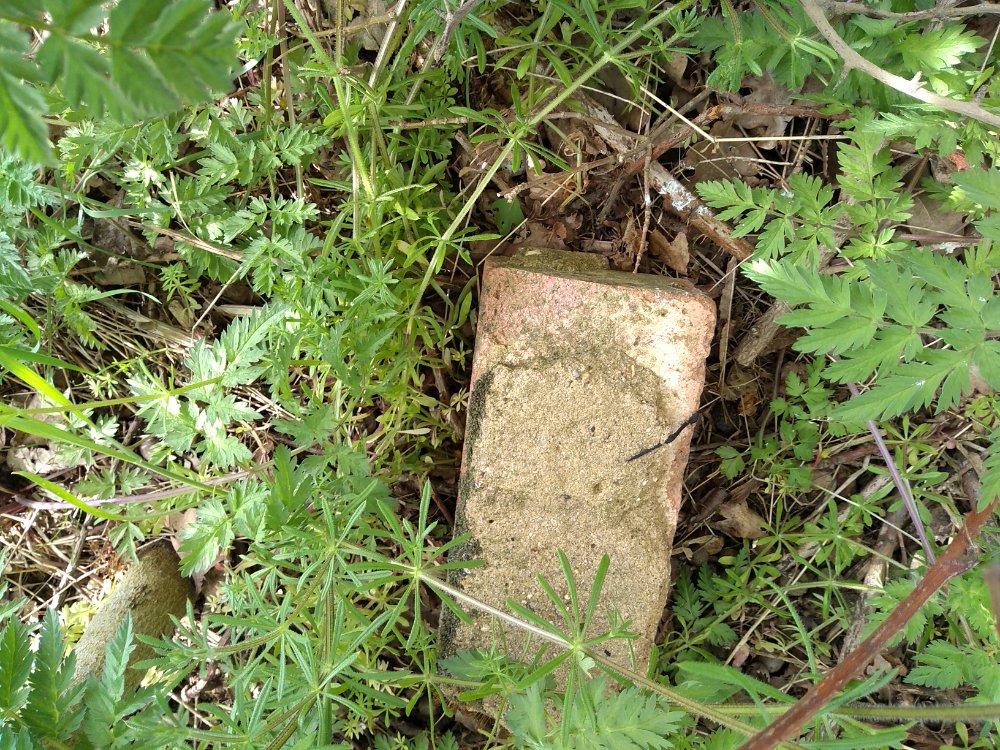 And sure enough, under the brick was the cache:
And the walk continued: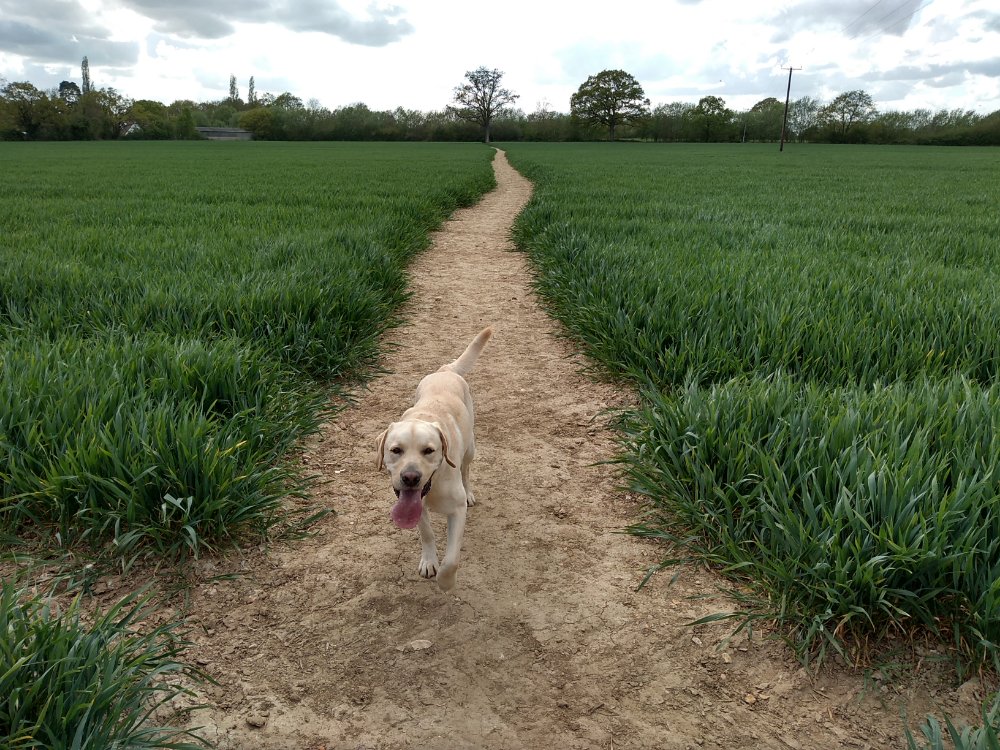 5.5 miles and 9 geocaches in total. And a tired dog!