We drove to Stowmarket today to visit the Museum of East Anglian life – which was a lot more interesting than the name might suggest!
It's pretty much in the centre of Stowmarket, but covers 75 acres or so.
The exhibits range from relocated buildings to industrial machinery and farm implements.
First, the tithe barn: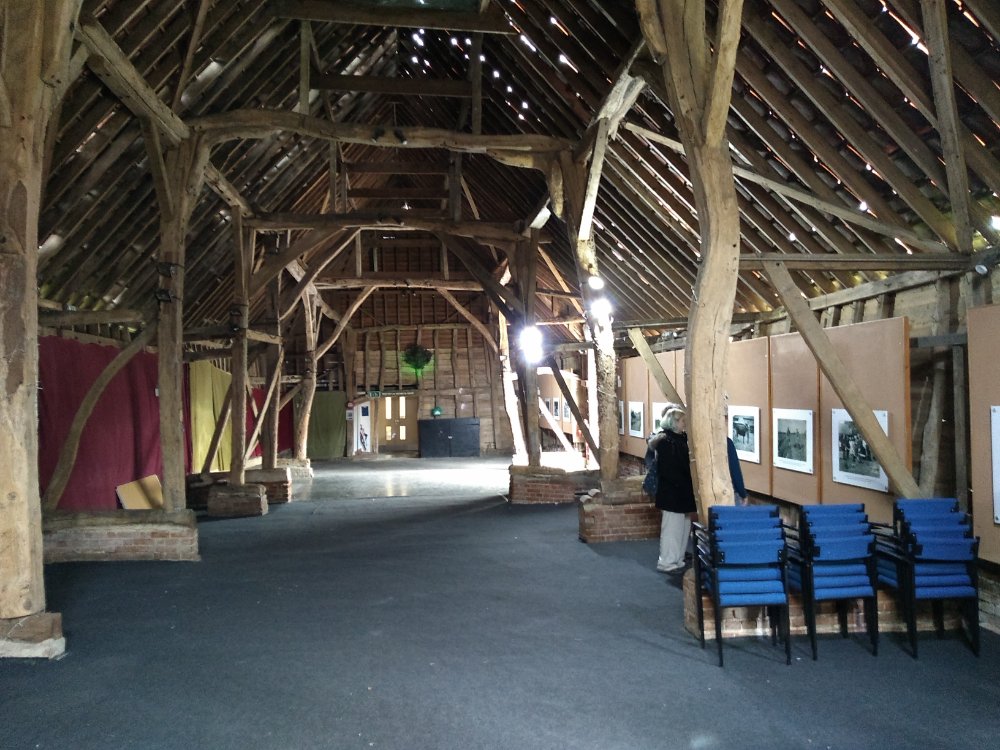 Gypsy caravans:
Recreated rooms from the past:
And of course, farm machinery!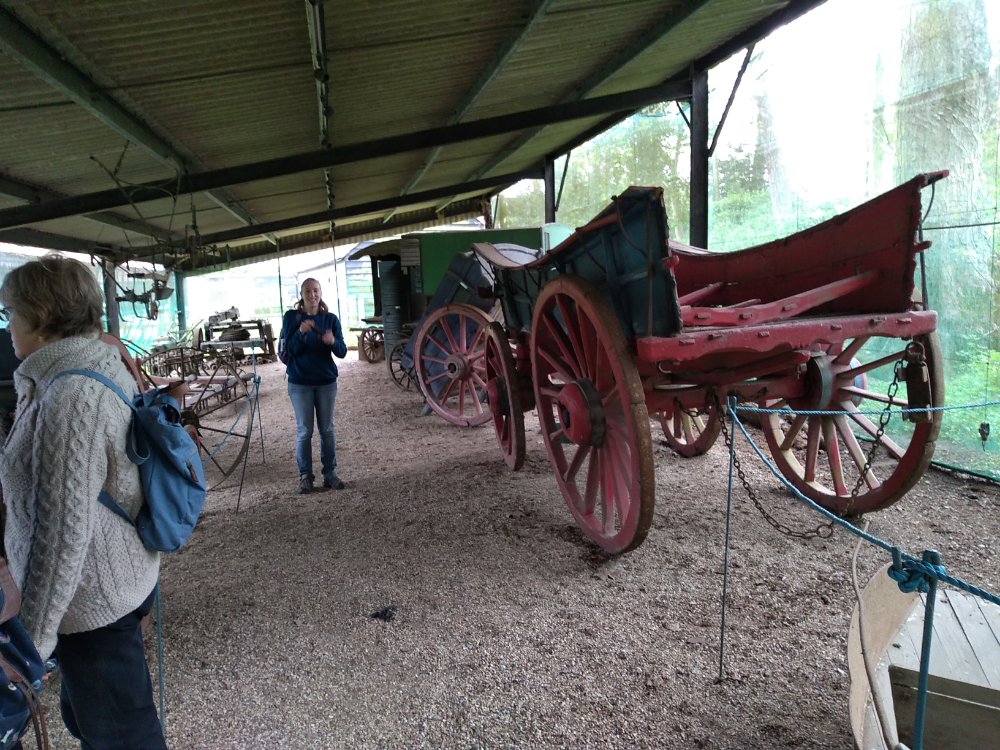 Morning coffee:
Then the main hall – the only part that we couldn't take Rocco, so we did that in shifts.
After lunch, we visited various other buildings, including a 'tin tabernacle':
We had an interesting talk at the Water Mill, covering both the machinery and the milling process: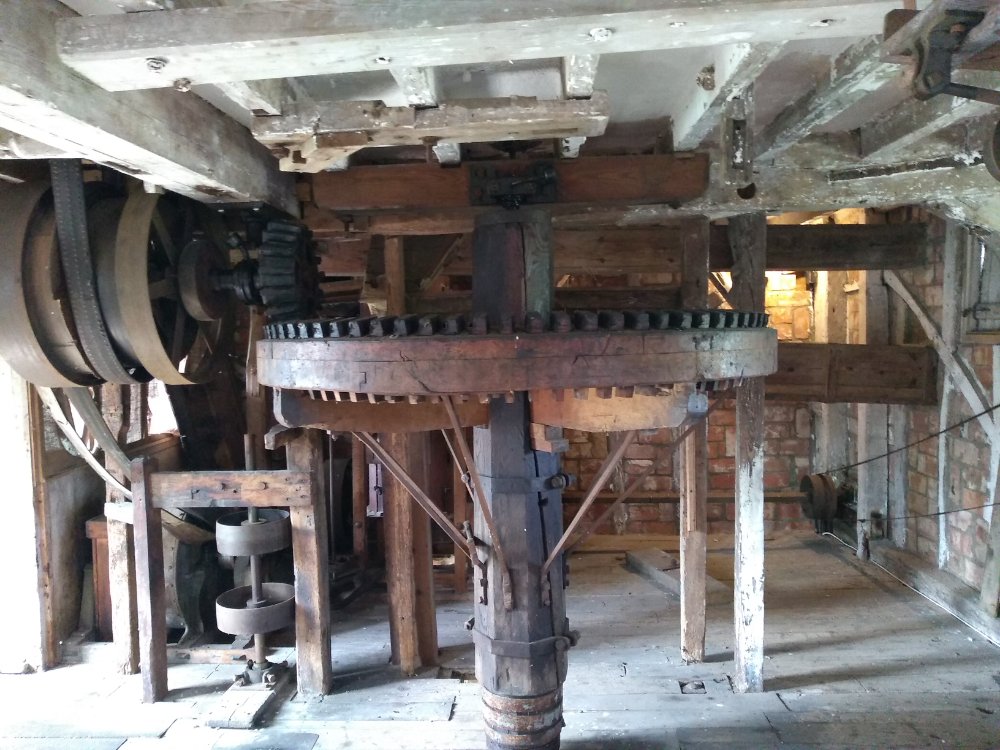 Then an even more interesting talk about charcoal production:
After which, despite arriving soon after it opened, we had to quickly visit the other exhibits before they closed!
A fascinating day.