Another day, another mine… This was quite different from the historical ones that we've seen so far as it only closed in 1990.
There are many displays and old equipment rooms. You can get a good feel for the extent of the mine workings from this 3D model:
Each tube is an underground tunnel; the blue line is the sea level.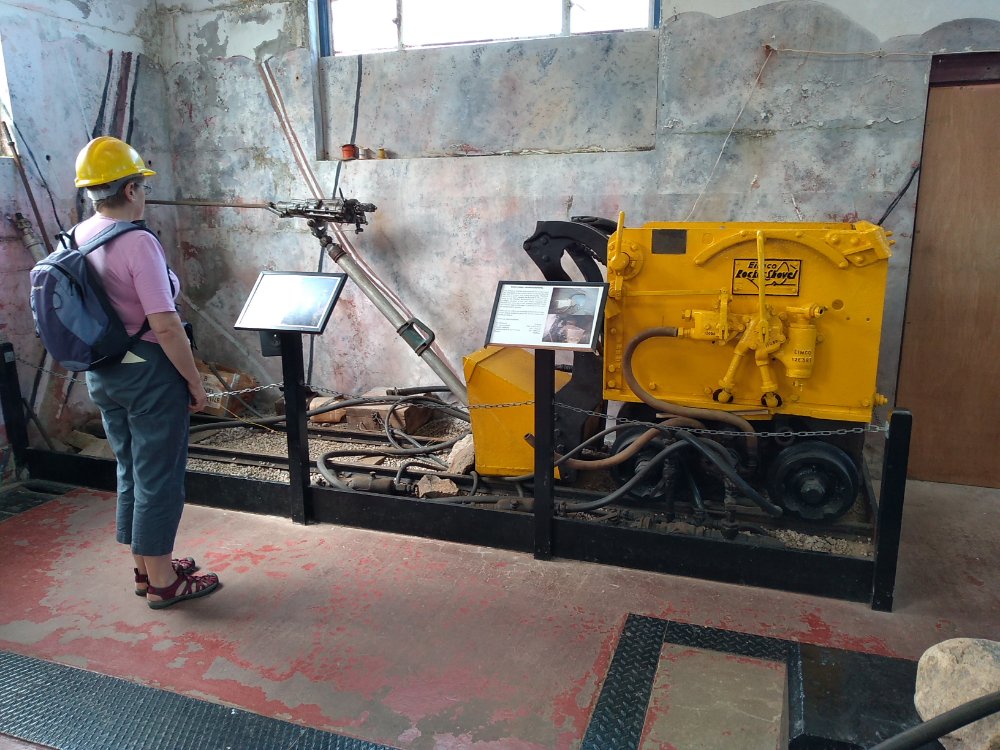 We then stopped for a coffee; Rocco was glad of the rest!
Next was the mill, which processed the extracted rock into Tin and other compounds.
There was also a short underground visit to an older mine – the only place that didn't allow dogs, so we had to do that in turn.
A full day out, and well recommended.
For more information, see Geevor Mine Wiki