We visited Porthcurno this morning – noted for the undersea telegraph cables that we've both been (loosely) associated with in our working lives.
The buildings have now been made into a museum.
Quite an interesting museum, with a good collection of old telegraph and radio equipment.
The WW2 tunnels were also interesting, with a set of "escape stairs" that led to the top of the cliff.
Also on display was the small hut where the undersea cables terminated: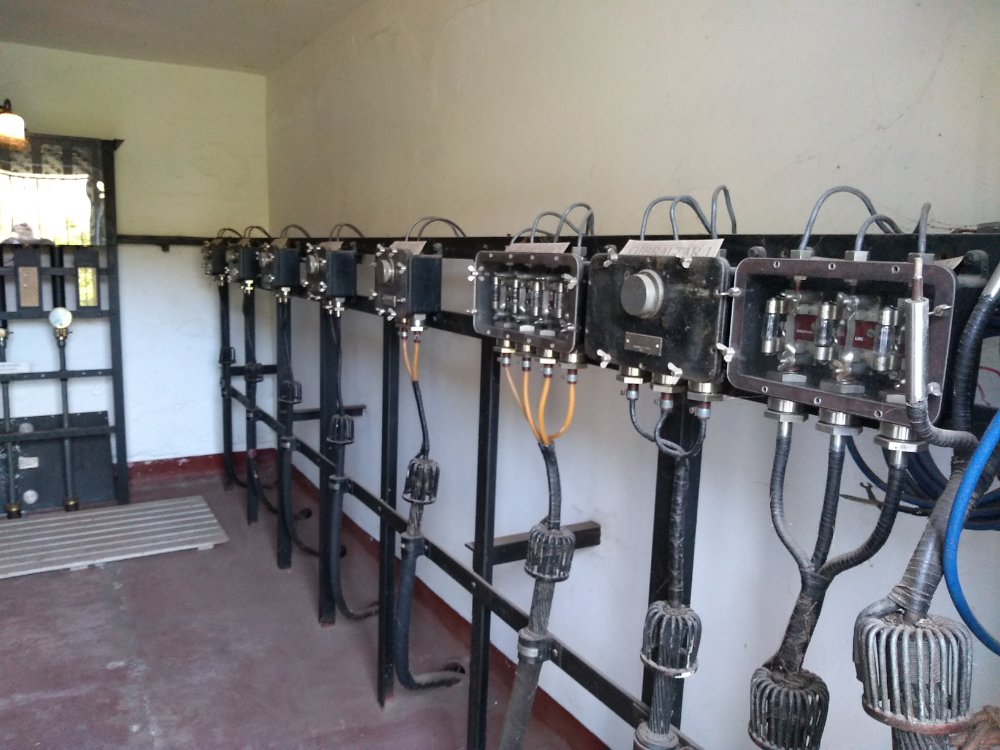 Modern fibre optic cables use much more equipment at the ends!
There were also some 'low' telegraph poles used for training:
We then explored the rest of the area, though not the (nice) beach as dogs are banned: