We explored the east coast of The Lizard today, starting at Coverack, a pretty fishing village.
From there we followed the coast path up the hill to Chynhalls Point.
Rocco and I tried to find a cache there, but it involved too much scrambling for dog safety!
We spotted a nice beach the other side of the outcrop, so headed there instead.
Rocco enjoyed swimming in the waves, and Tina had a gentle paddle.
Then back to the village for a beer.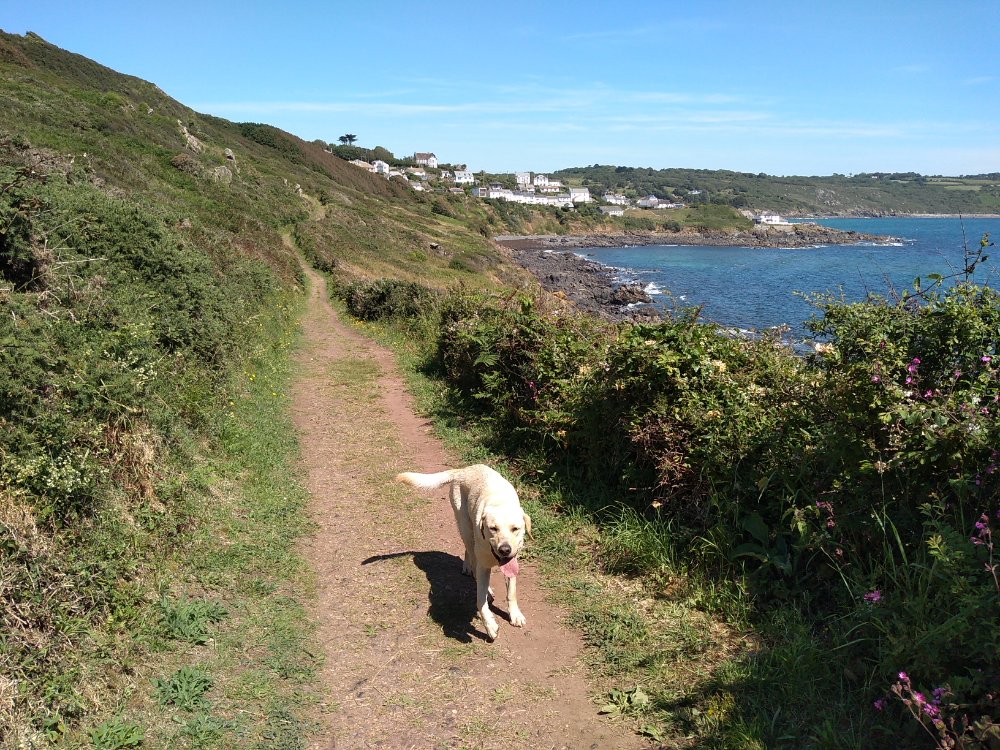 Note the wild nasturtiums growing by the side of the path.
Next, we drove to Porthoustock Beach. Not quite as scenic, but nice to park the car on the beach.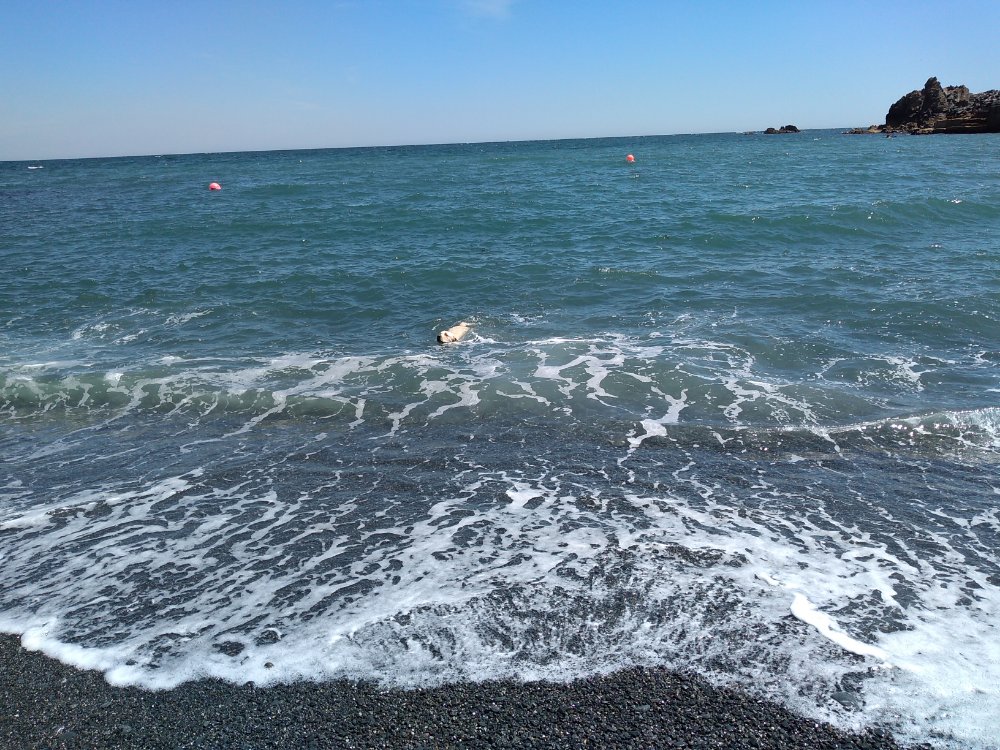 Rocco enjoyed his second swim!
Then on to Porthallow Cove – nice but rather full of seaweed, so Rocco splashed in the rock pools instead.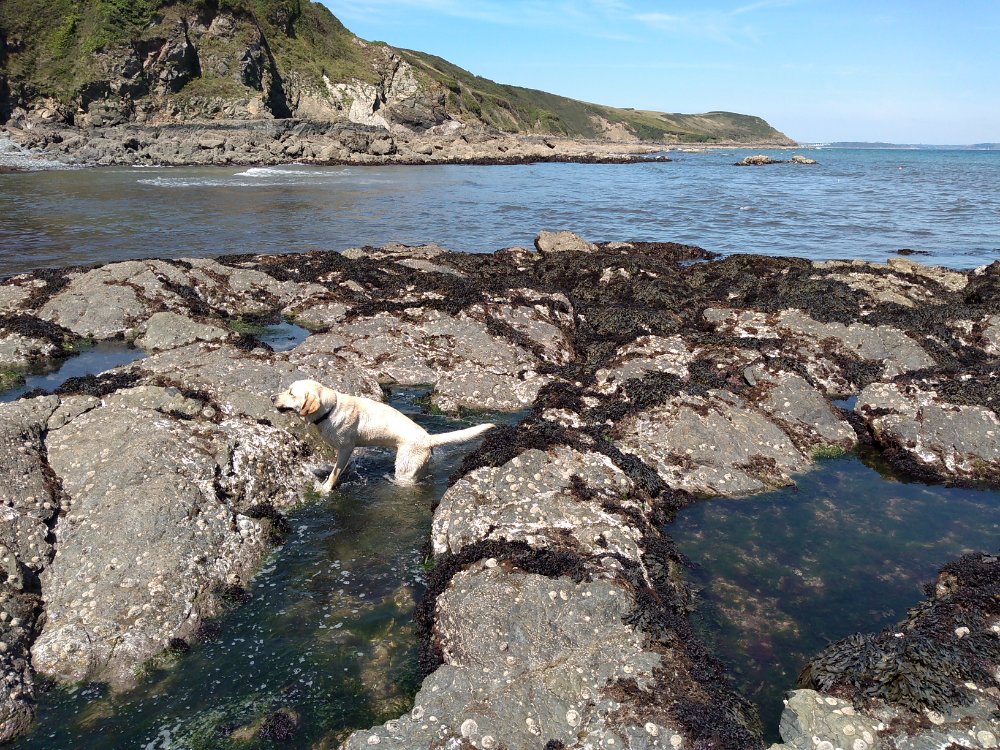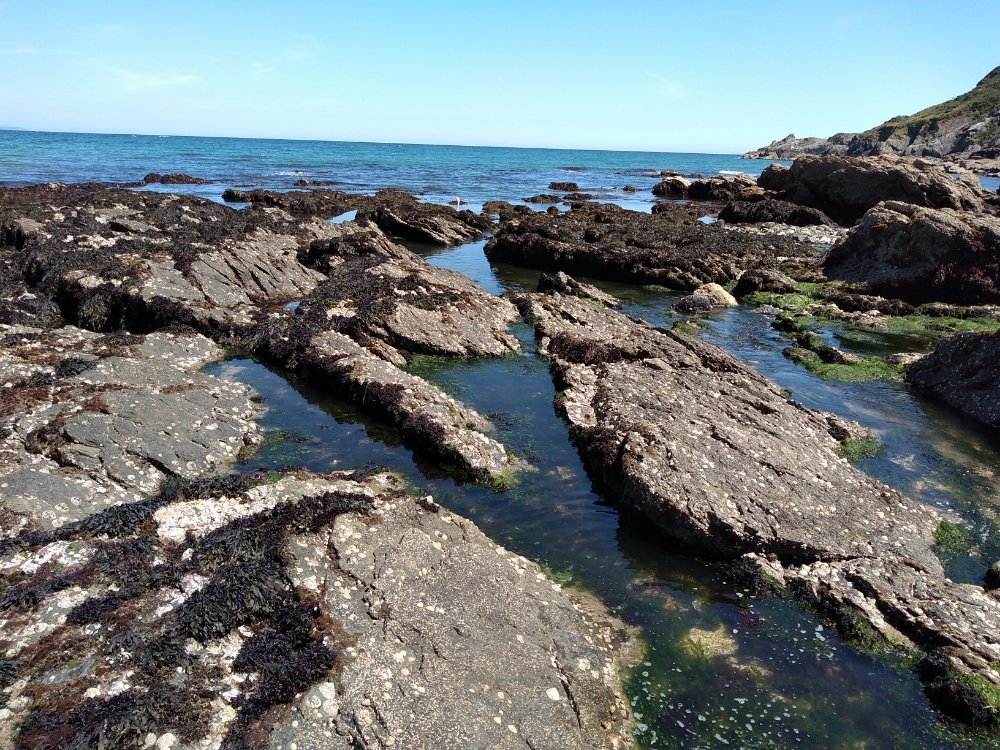 And then back for tea…