A nice day was forecast, so we decided to do a fairly long trip to the top of Rothorn, the other end of the lake.
We used three different trains to get to Brienze, the last running along side the lake:
We then transferred to a steam rack railway:
And went steeply up the hill, winding around many steep drops!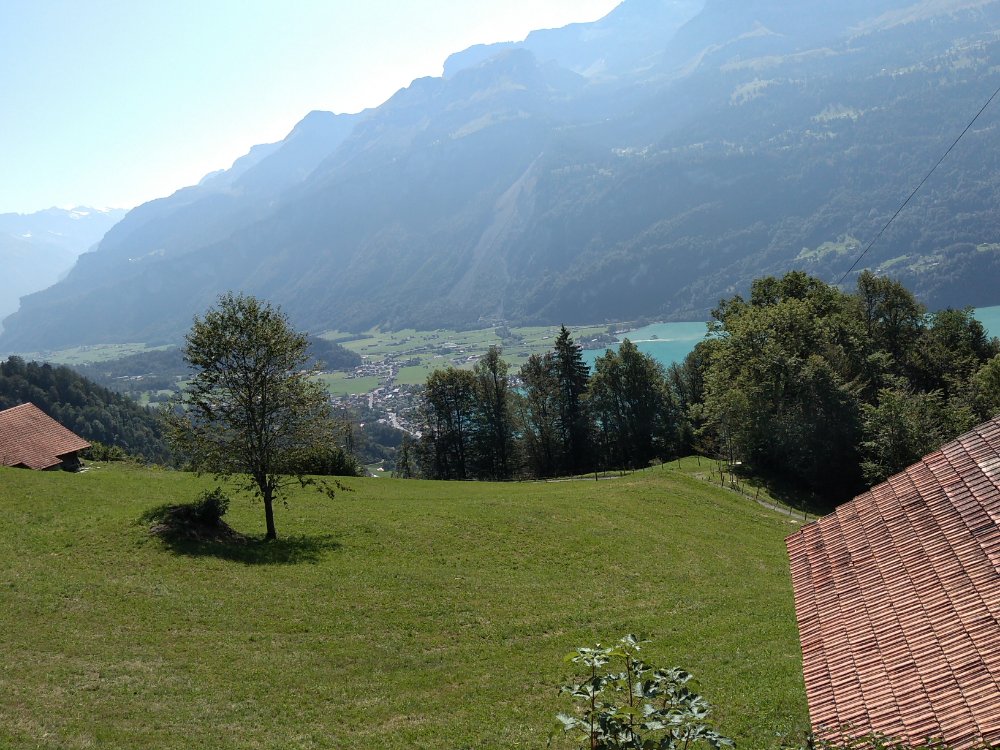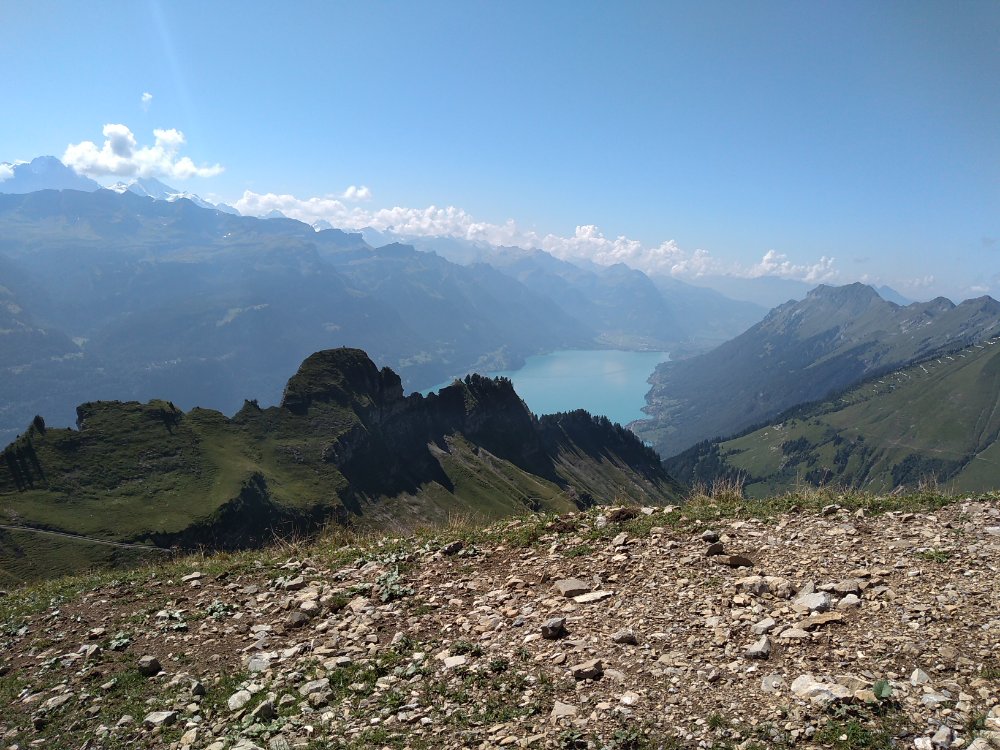 It was a very noisy journey, but eventually we reached the top:
After a beer, I explored the area – good views and it almost felt as if you were on top of the world.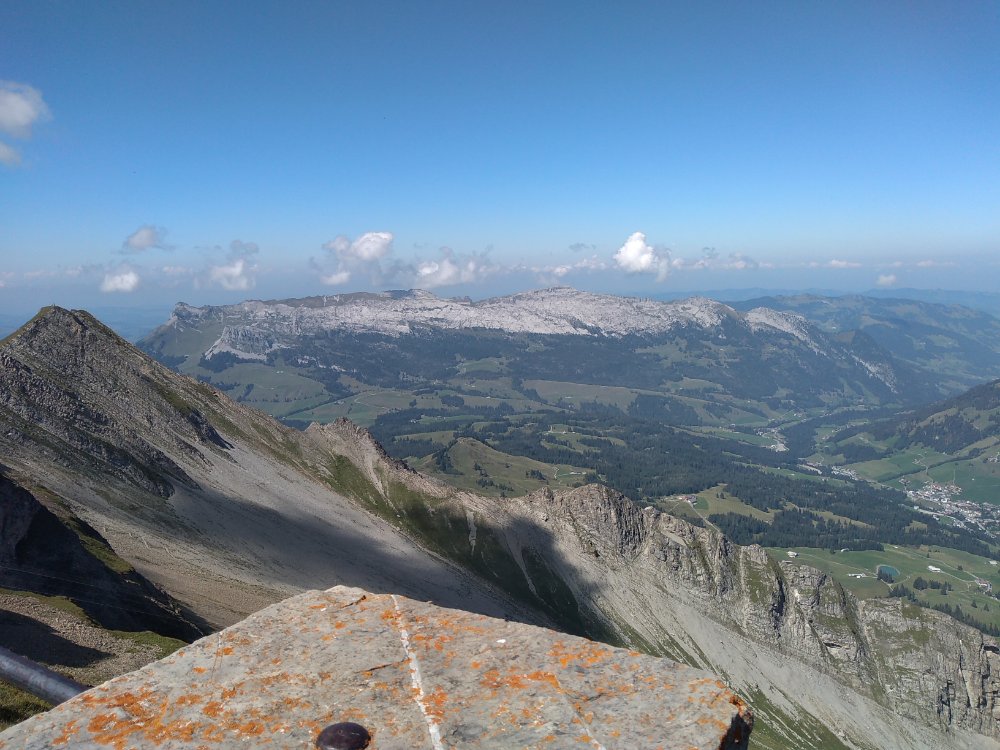 After another beer, it was time to return down – much quieter!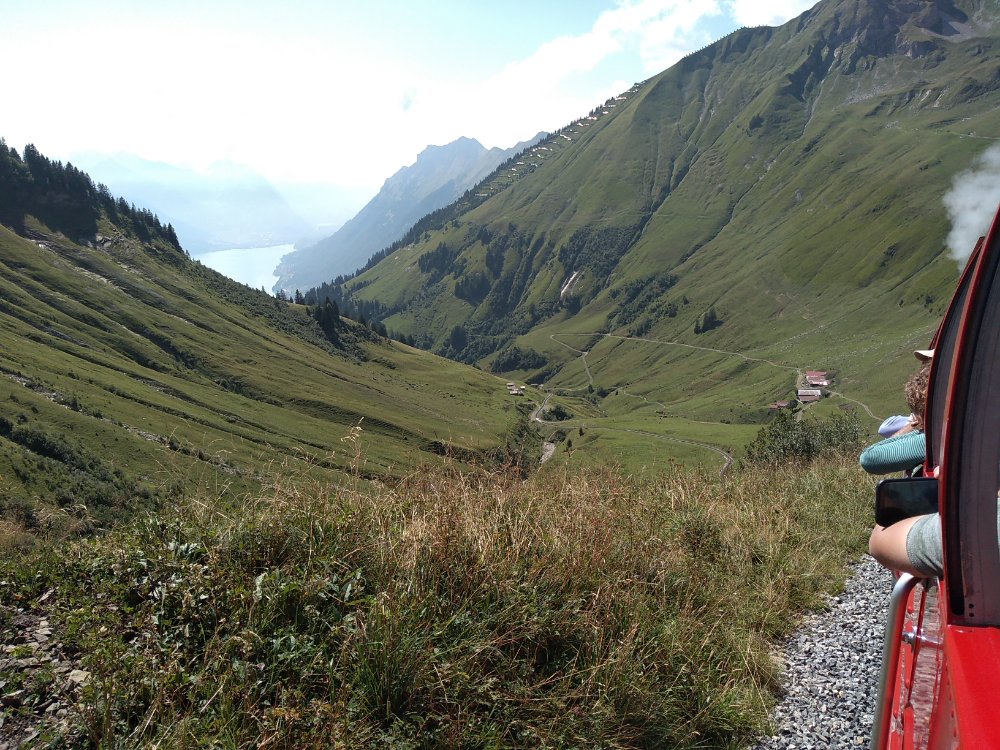 We then took the steam paddle steamer back to Interlaken: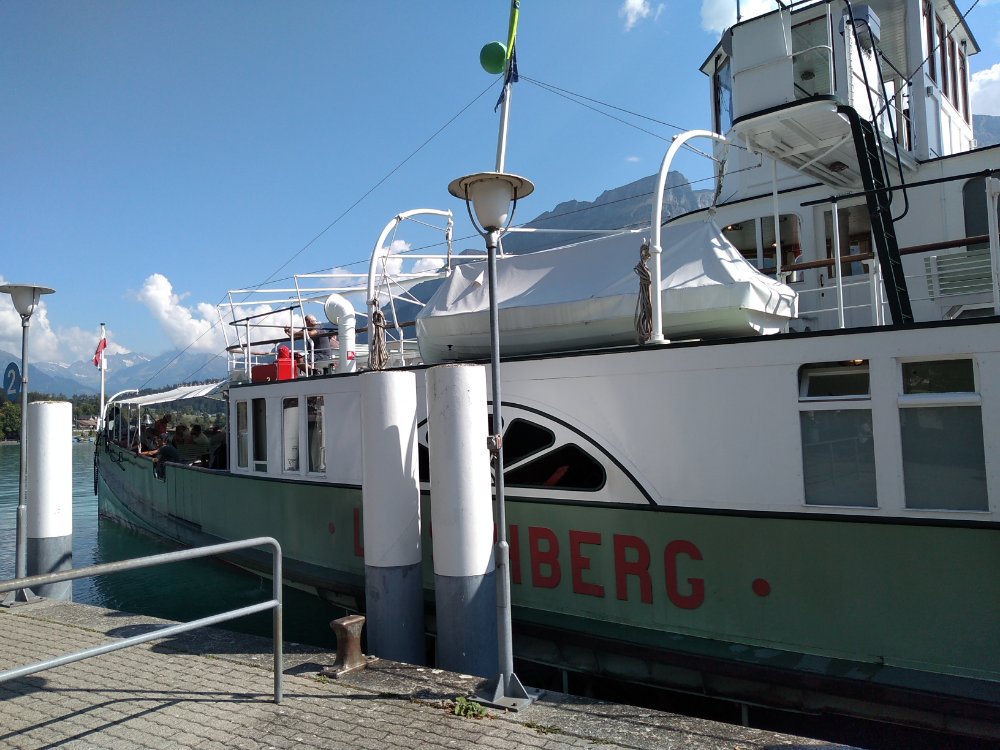 From there, it was the usual two trains back to Wengen. A very full day!