It's been a really nice day in the mountains, so we took the train (actually three trains) to a nearby summit, Schynige Platte.
This is Wengen station, a 10 minute walk from our hotel.
We took the rack railway to Lauterbrunnen, then a regional train to Wilderswil, where we got the small rack train up the mountain.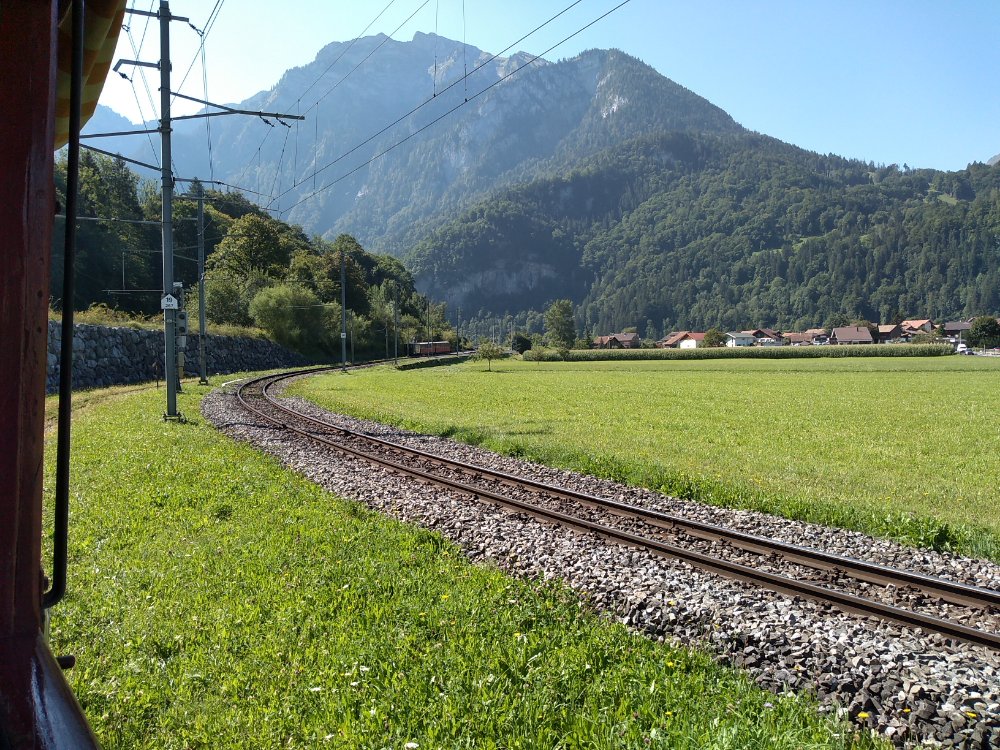 As we climbed up, the views got better and better.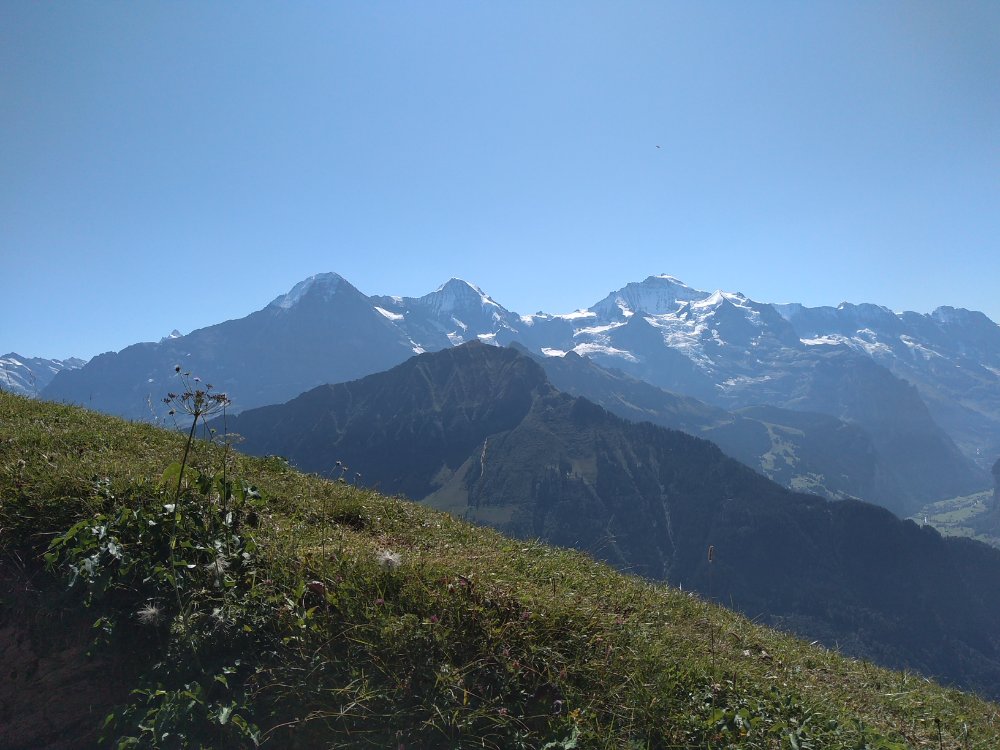 There is a small station at the top (6500ft up) with the usual shops, cafés etc.
And some Alphine Horns disturbing the silence…
Time for a beer with a view:
We then went for an explore, ending up in an extensive Alpine Garden with an amazing number of different plants.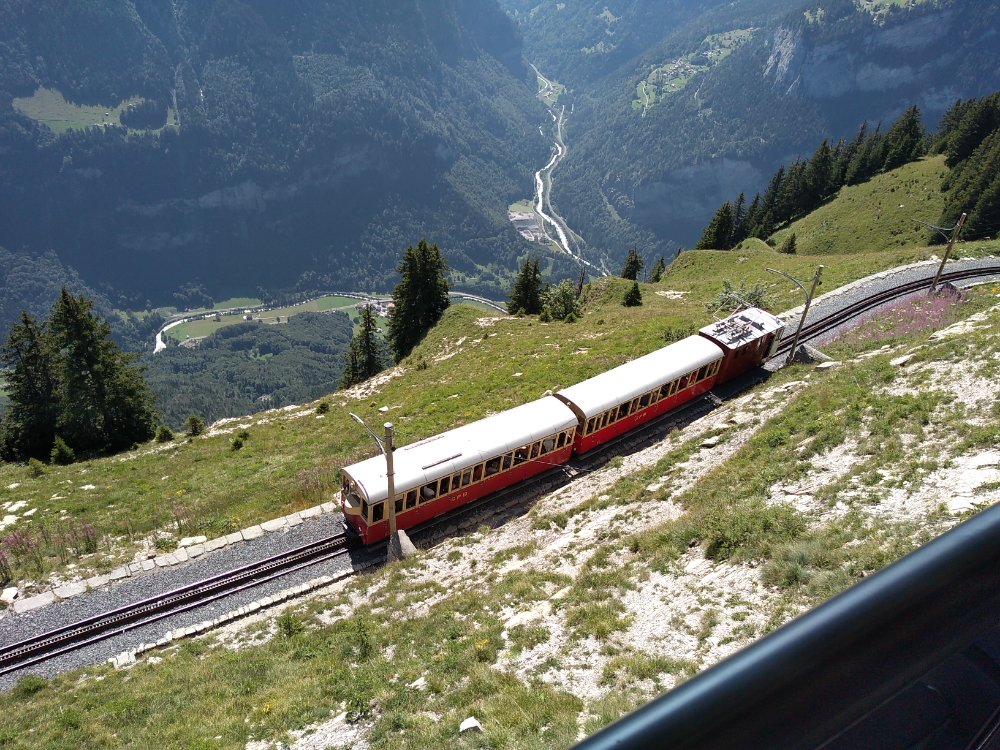 Including an Edelweiss:
All too soon, time for another beer and the trains home.
It's been lovely to be so high up and enjoy hot weather with virtually no wind.