These waterfalls (supposedly) take all the water from the Eiger, Monch and Jungfrau mountains, and some are underground.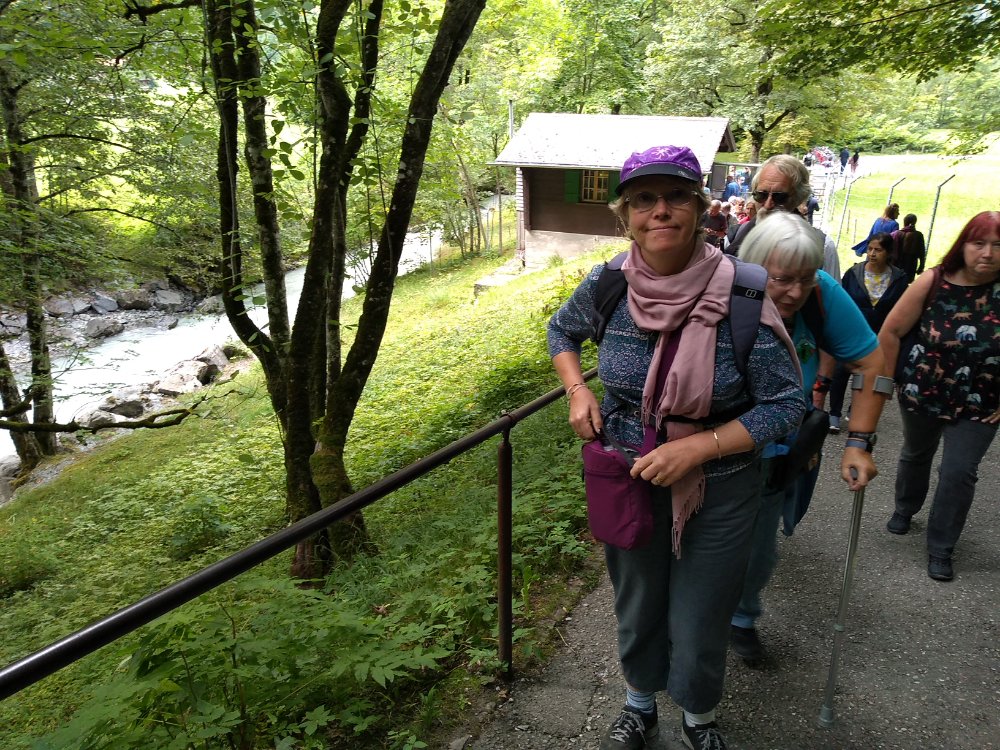 We went up part way in a lift:
Then climbed the rest on our own: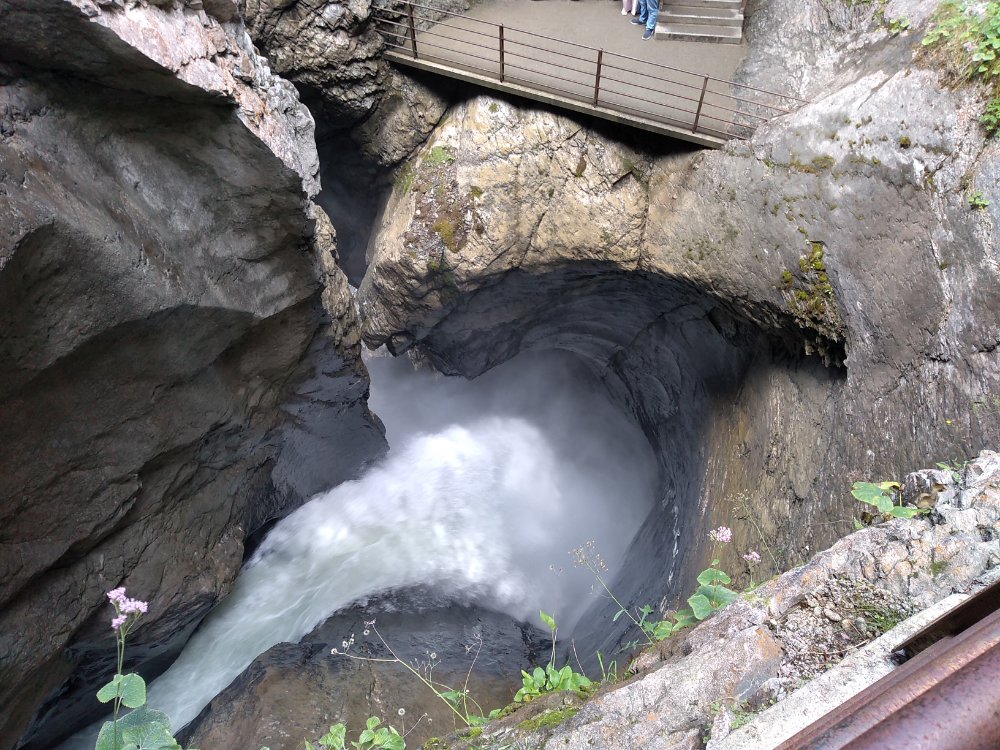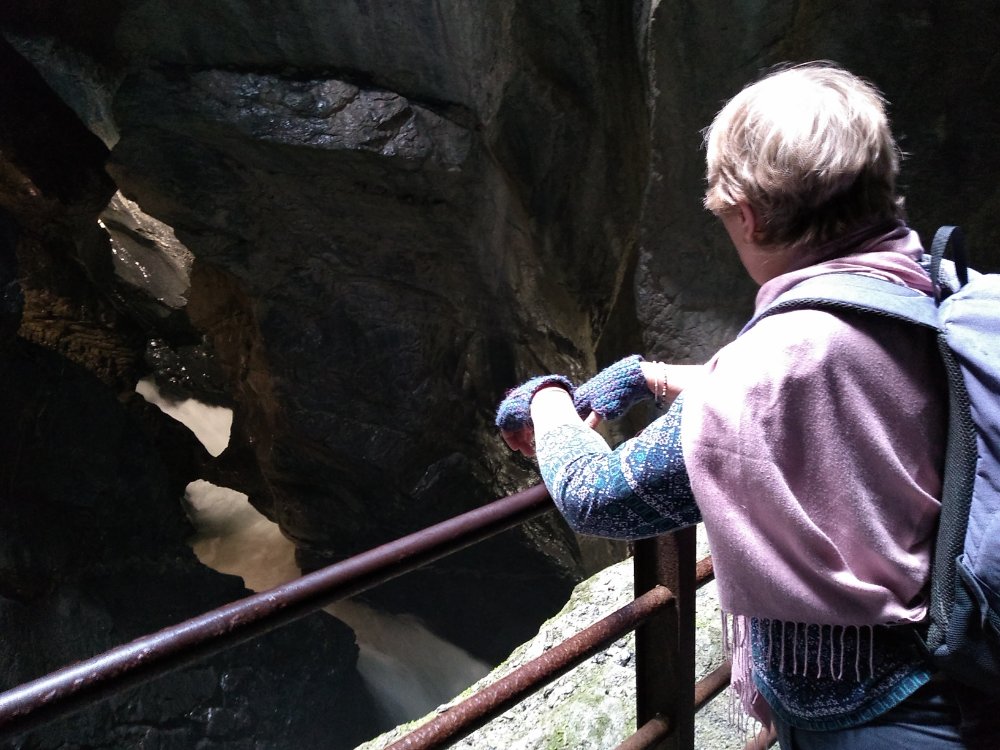 All very dramatic and surprisingly noisy!
We walked back down, mainly outside: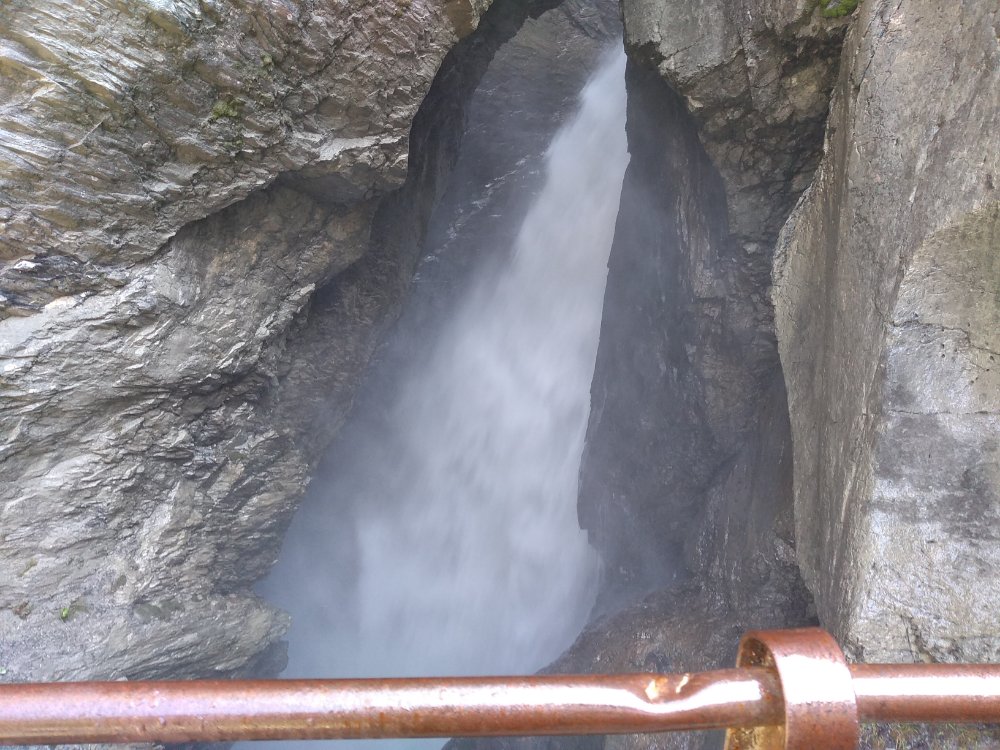 Then it was time for a beer, the bus to Lauterbrunnen and the train back up to Wengen.
We've certainly done a lot of vertical travel so far this week!