It was a nice day today and I thought it was time to get Rocco used to trains again, so we went to Chessington. This involved two trains (changing at Waterloo) but no underground (we'll save that for later).
The train was quite crowded on the way up to London, but Rocco seemed to impress (almost) everyone – I can't recall a time when I've talked to so many different people on a commuter train!

We shared the lift at Waterloo with grandparents and a child in a pushchair. Luckily, they liked dogs so Rocco got even more attention.
The train to Chessington South was very quiet and eventful.
We only had to walk about 100 yards from the station until we were on footpaths:

And soon, we were in countryside:

We had to struggle to get through some fields with horses a bit further on – unfortunately Rocco started barking at them which didn't help:

Finally, we reached Horton Country Park – not the most interesting in the world, but covered a large area.

All too soon, it was time to take another footpath back to the station: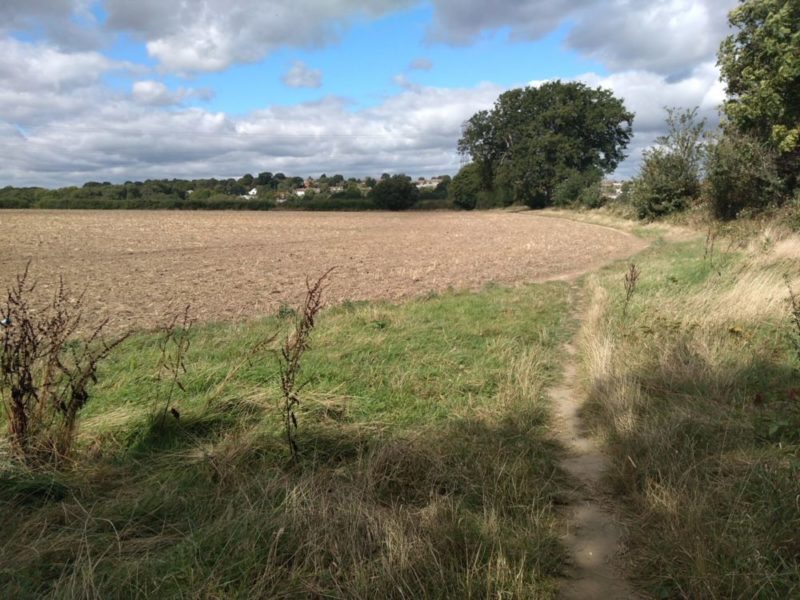 and the trains home: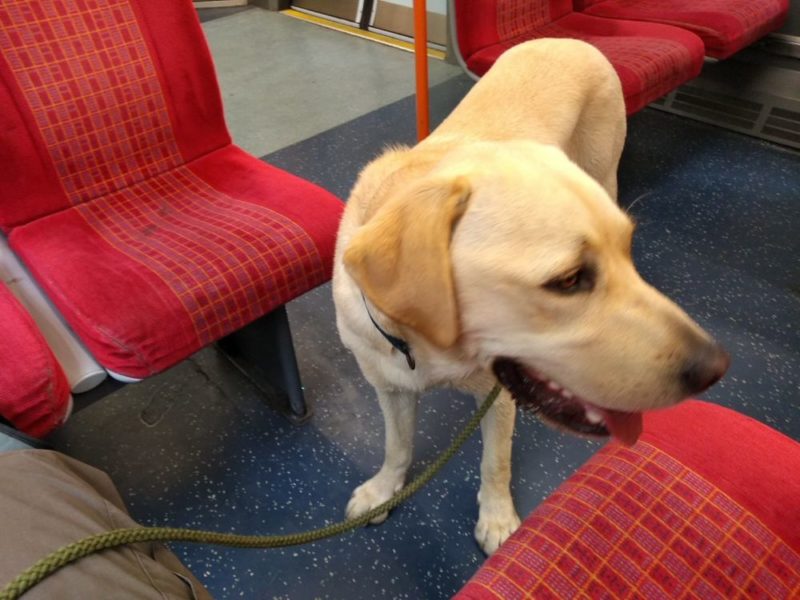 A nice day out, and we're both exhausted!