We had a nice steak and chips in the Pilot last night – timed it just right so that we walked there in the dry, it rained while we were in the pub, then walked back in the dry…
The forecast today wasn't too inspiring, with rain scheduled for lunchtime, so we walked along the canal to Gloucester.
On the way, we crossed the Severn to Alney Island, but many of the paths were flooded and muddy from the recent rain, so we headed back into Gloucester.
First stop was The Fountain, a lovely 'Country Pub' in the middle of the town. Then to the Turk's Head, a recently opened Micro Pub. Then finally back to the Gloucester Brewery pub in the docks.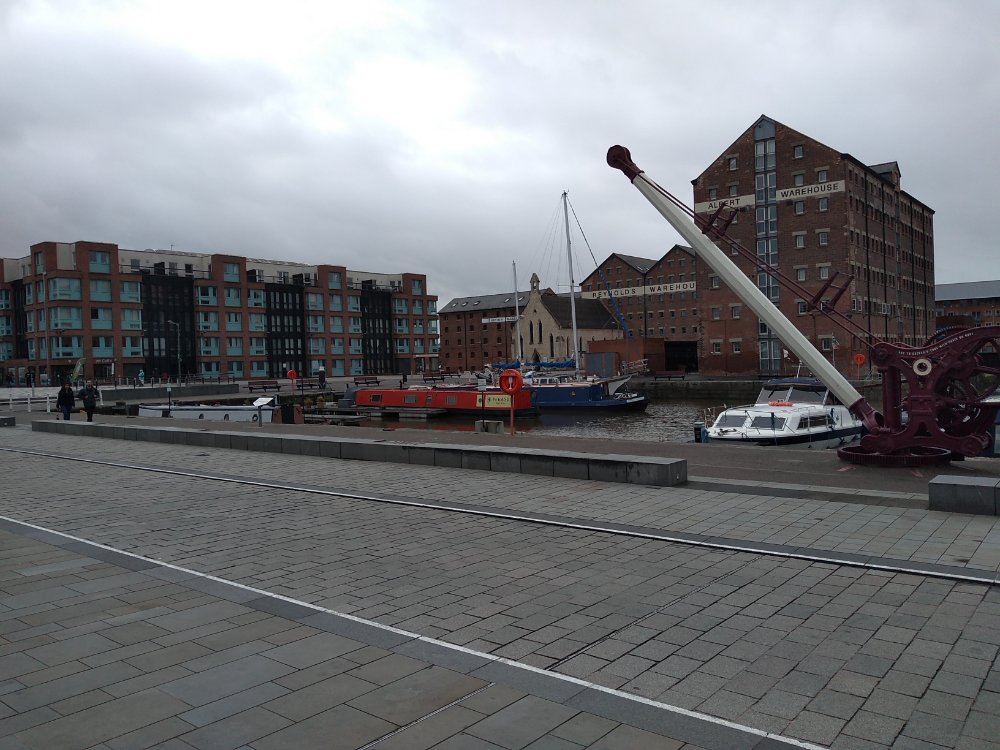 The dogs were quite bored by this time, but still well behaved (especially with a treat in the offering)
Then back along the canal to home.