Rocco seems to be getting livelier these days – I'm sure we're walking him as much (how is one expected to wear out a young labrador with one walk a day?) and if possible, seems to like sticks even more.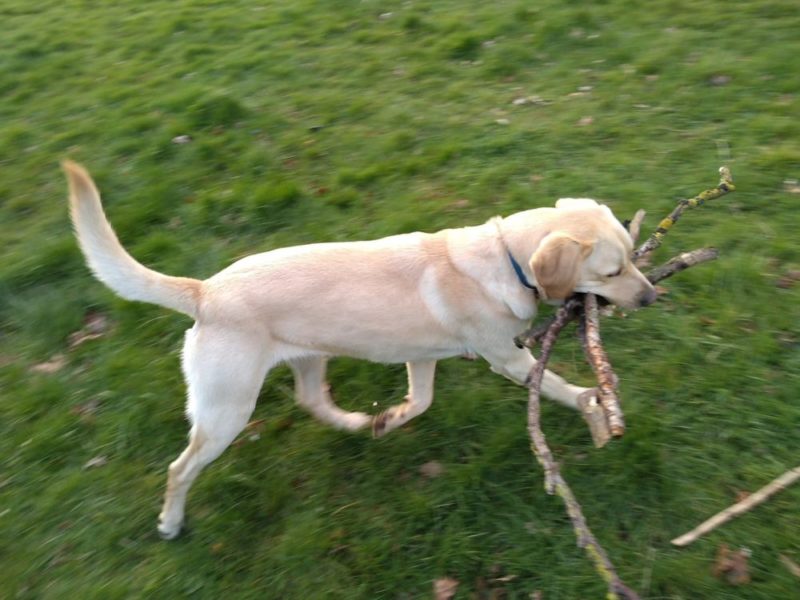 He can often be difficult to photograph as he's always moving, but he finally stood still for long enough here:
As I'm sure everyone else is finding, it's quite surreal to walk around a town with virtual no traffic or aircraft noise, and very few people around.